Valentines morning I woke up early and made everyone delicious pancakes with some homemade strawberry peach syrup topped with whipped cream and sprinkles. Yum!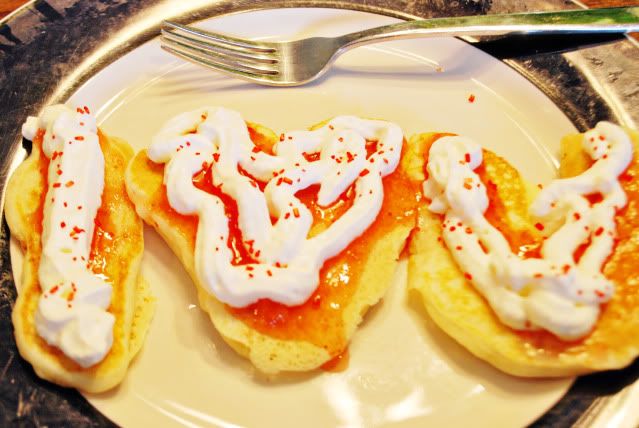 I showed this sing-a-ma-jig to Trey in the store and he went crazy, so I had to get it for him for Valentines Day. He loves it!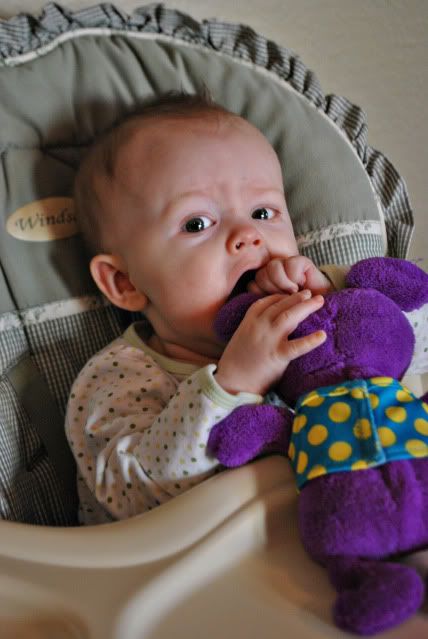 He also got some pancakes. Man can this kid eat! He is only 7 months old and wants nothing to do with the bottle. He doesn't take after his brother at all!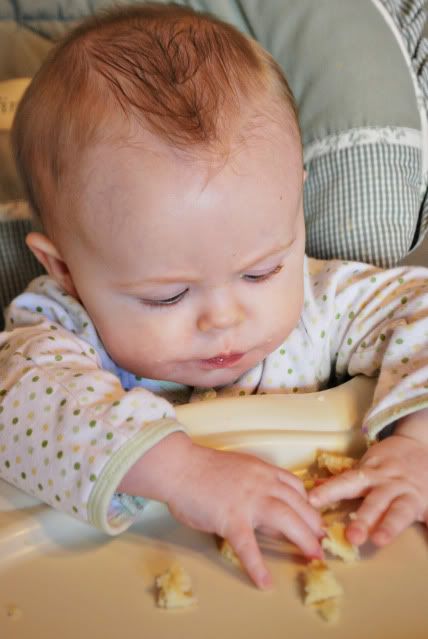 Tatum made some Valentines this year for all of his little friends. I know this idea was all over the internet but I couldn't resist!
Valentines Day is a special day for Eric and I. This year it marked 6 years since we were engaged. We try to do something special every year and this year we went to Midway for a night. We took our best friends Josh and Brooke and Mike and Jessica with us and had so much fun. We packed in a lot so the only picture I took was of these 3.
Pretty typical pic, Tatum playing on the I phone, Brinley playing with Woody and Trey just loving sitting with the big kids.
For our Valentines dinner the guys made all the girls a delicious meal. They did an Olive Garden night with Steak Gorgonzola, salad, bread and asparagus.
We had a wonderful Valentines spent with the ones we love and care for.