Due to the weather SLOWLY changing and getting warmer,
we decided that one last trip to the cabin was necessary.
There still was TONS of snow even though it was like 50* outside!
It really was a perfect day for snowmobiling and snowman making!
It took Tatum a lot of convincing
to get him away from the crayons and out into the snow...
but once he was outside
he realized how much he enjoyed the snow...
We all started a snowman building contest
that quickly turned into boys vs. girls, or Eric vs. Elyse...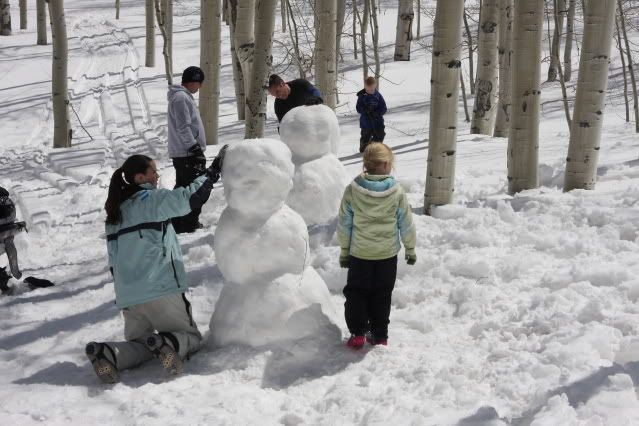 If you are ever competing against Eric just know that
YOU.WILL.NOT.WIN.
Here is Eric's "
Shrek
"...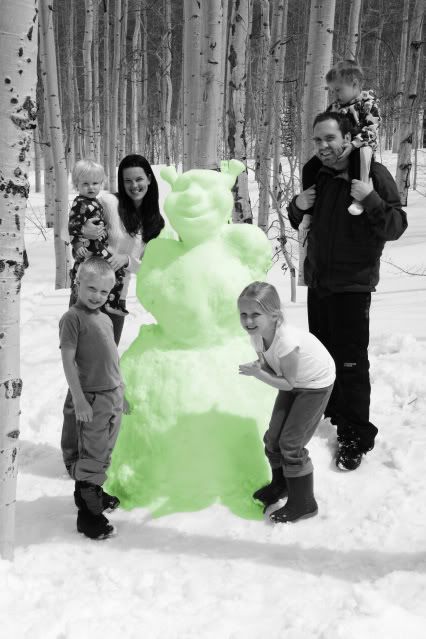 Here is Tatum's little snowman.
I think he wins!...
*Thanks Shannon for the great pics!*