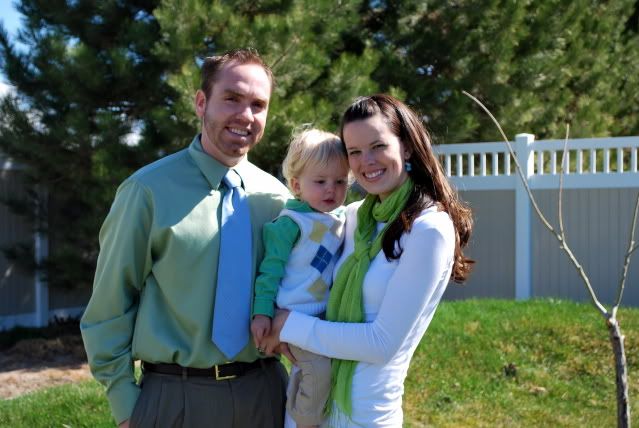 This year we had such a nice Easter. We had my little Sister in town all week long and unfortunately my Parents weren't able to come. My Aunt Lupe past away last Sunday and her funeral was on Friday. I guess we have to wait until Elan has her baby to see them...only 5 more weeks!! We still had a great weekend spending the holiday with both sides of the Family. It was so much more fun this year with Tatum getting older. He sure got his share of candy due to the fact that he went to 3 Easter Egg Hunts!!
Here is a recap of our weekend...
Decorating eggs: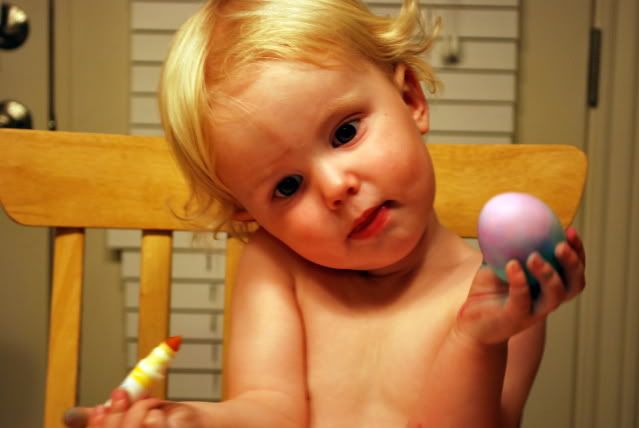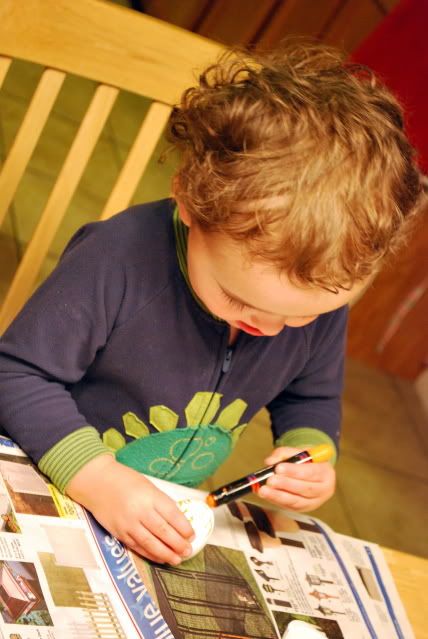 I know they're no Martha Stewart, but I thought the boys did a pretty good job: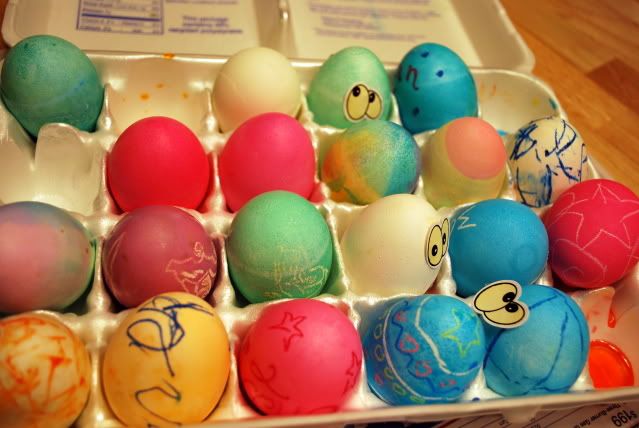 Tatum fell asleep on our way to the Larsen Egg Hunt: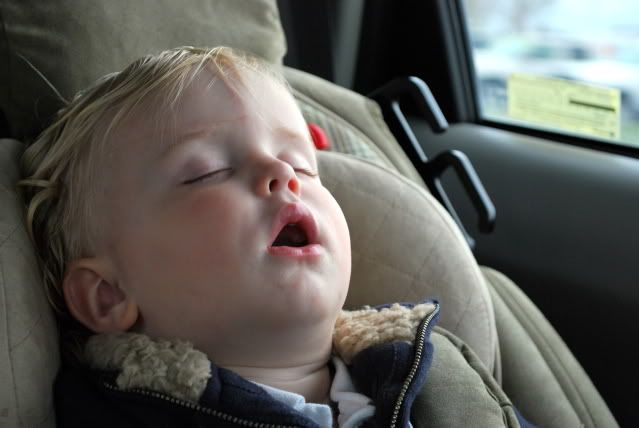 Which resulted in him doing this during the Egg Hunt: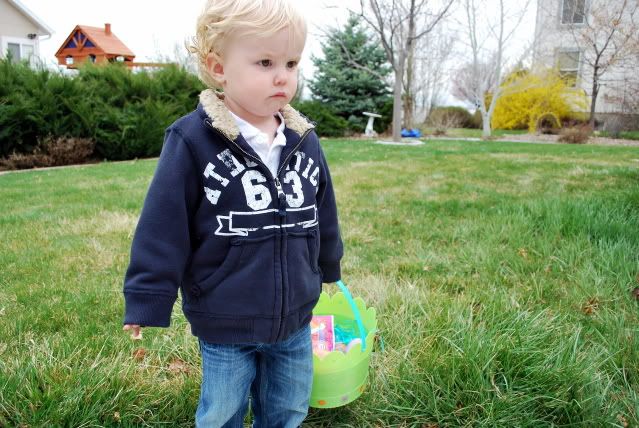 Then on Easter Morning the Easter bunny hid Tatum's basket all cute, and when he found it, he dumped it all out to see what he got: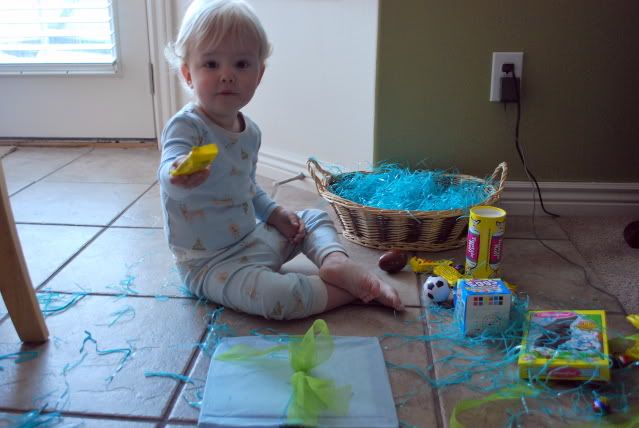 After Breakfast we headed up to Ogden for my Cousin's mission farewell and the Bradley family egg hunt. The boys had so much fun and were so excited about all the candy they got...although you wouldn't be able to tell from this picture: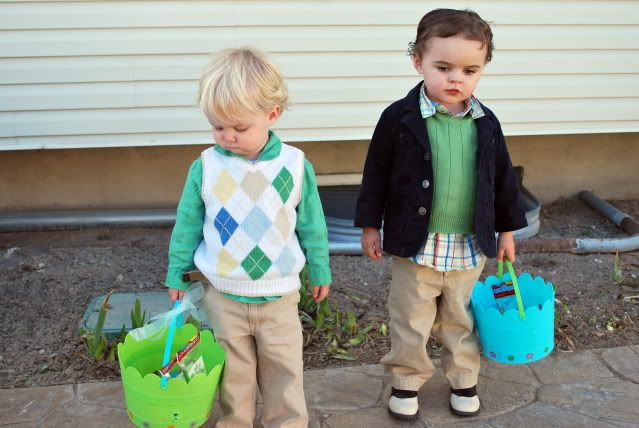 I promise these two really did have a great Easter and loved every second of it!!