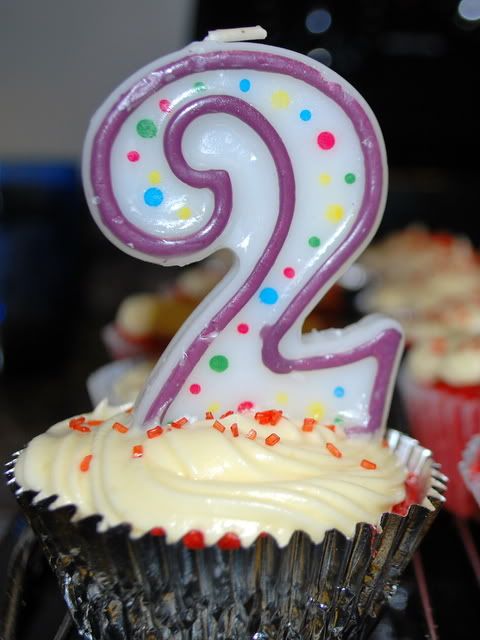 On Friday
Tatum turned 2!
I can't believe that my baby is now 2! The time has just flown by. He is so
grown up
and changes more and more everyday. We took him to the Doctor for his 2 year check and the Doctor could not believe how
well he was talking
. Tatum can literally say anything and can talk in
full sentences now
. Its so weird that I can fully communicate with him now.
I took Tatum to
McDonalds
for lunch and when we came back there were some
balloons and chocolates
on our door step. My Parents are in California and sent these just for Tatum. He loved playing with the balloons and he
went to town
on the chocolates. He took a
bite out of everyone
and put it back. I guess he can do what he wants to on his Birthday!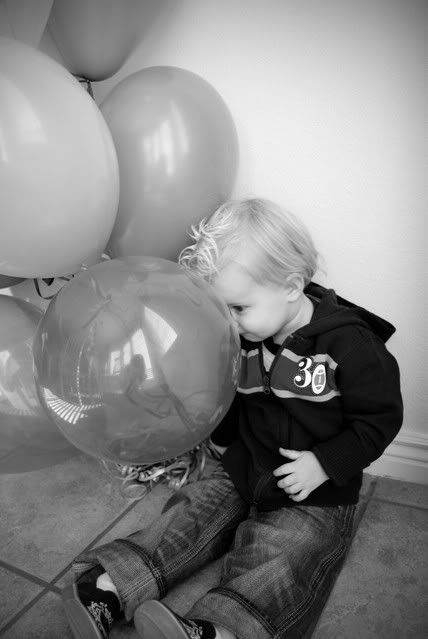 That night we took him and his cousins to
Chuck-e-cheese
. They had so much fun and played until they were
too tired to play
anymore!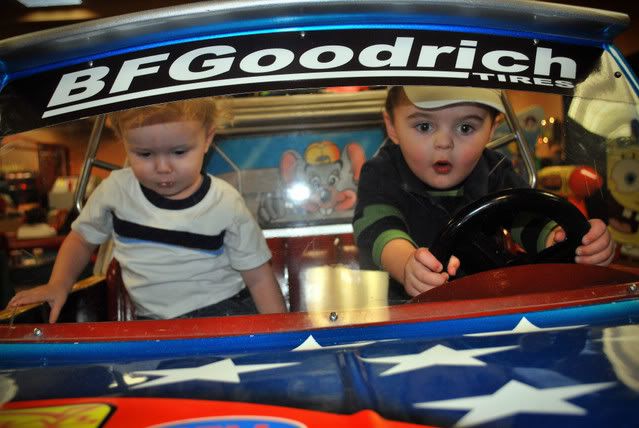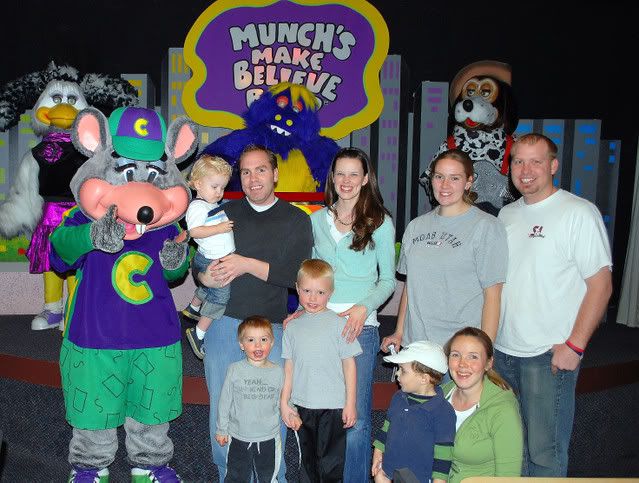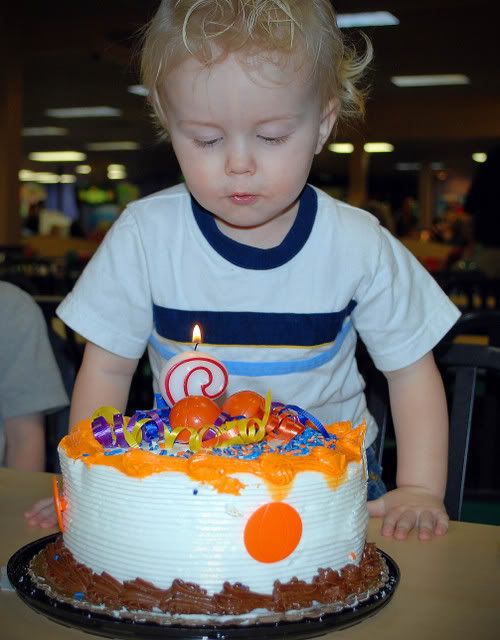 Then on Saturday night we had a party with
Friends and Family
. Tatum is so lucky to have so many people
who love him
. He got so many presents, including his
first computer
and a new
bike!
He was so excited to open his
presents: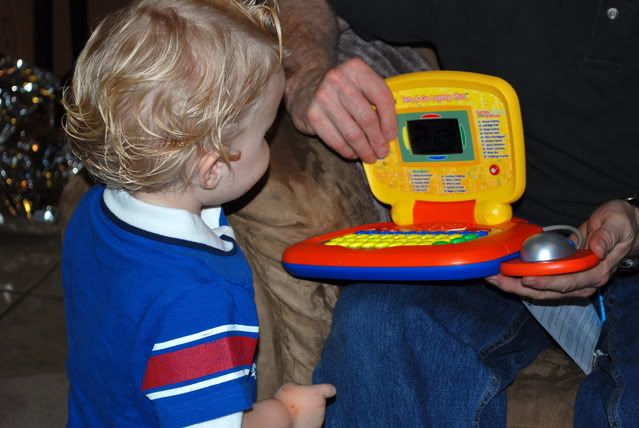 You know the night was a
success
when your house looks like this...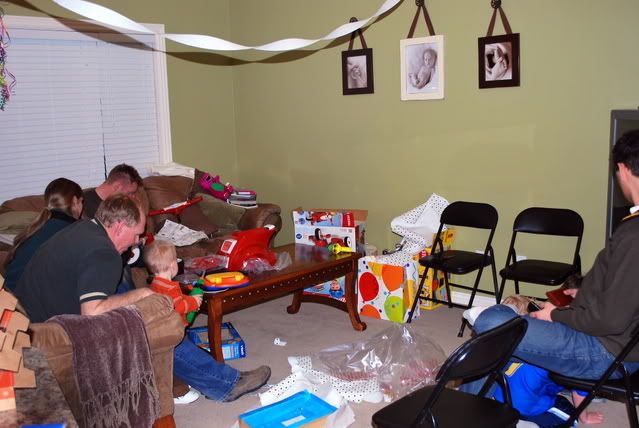 What was supposed to be a
laid back Birthday
suddenly turned into a 2 day event. Oh well they are
only 2 once
right??