Mother's Day and my Birthday always land in the same week and sometimes on the same day. This year my Birthday was on a Thursday and Mother's Day was the following Sunday. When the days are close like this I always feel like its a weekend of celebrating, not too bad in my opinion! This year I turned the 3-0! I was so scared for this day but I had a friend of mine tell me that age is relative and you are as old as you feel. And I sure don't feel any older than 21 :) I did notice a few grey hairs lately but I have to say so far 30 is great. Of course Eric did a great job of spoiling me, he got me an ipad mini, which I seriously love! Also he threw me a huge BBQ with tons of friends and family. I didn't take many pictures of the party, but I do have a few...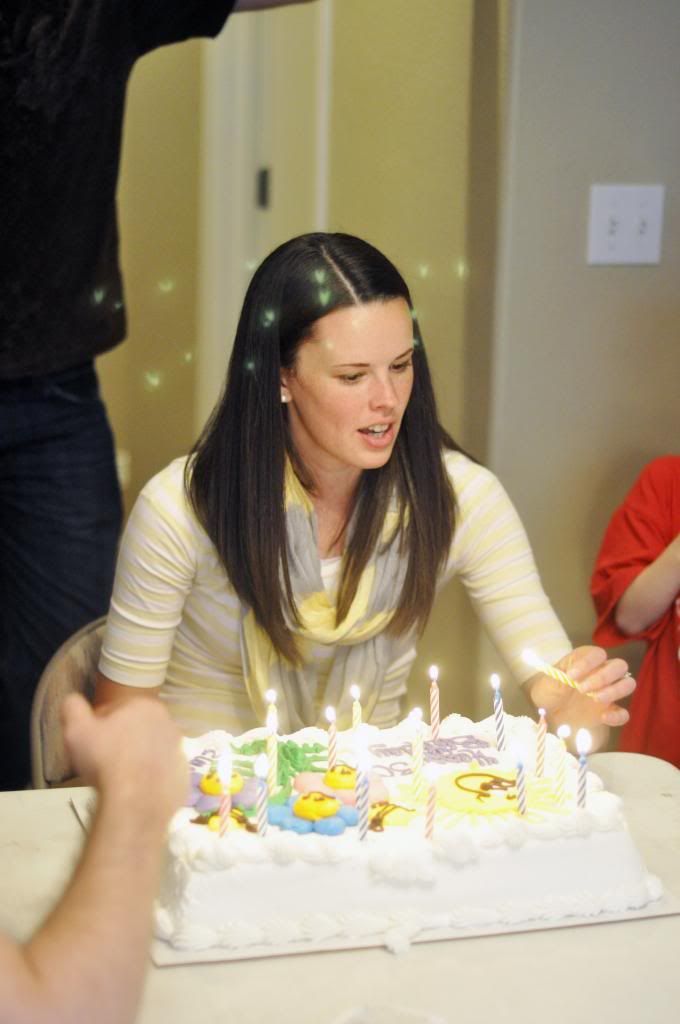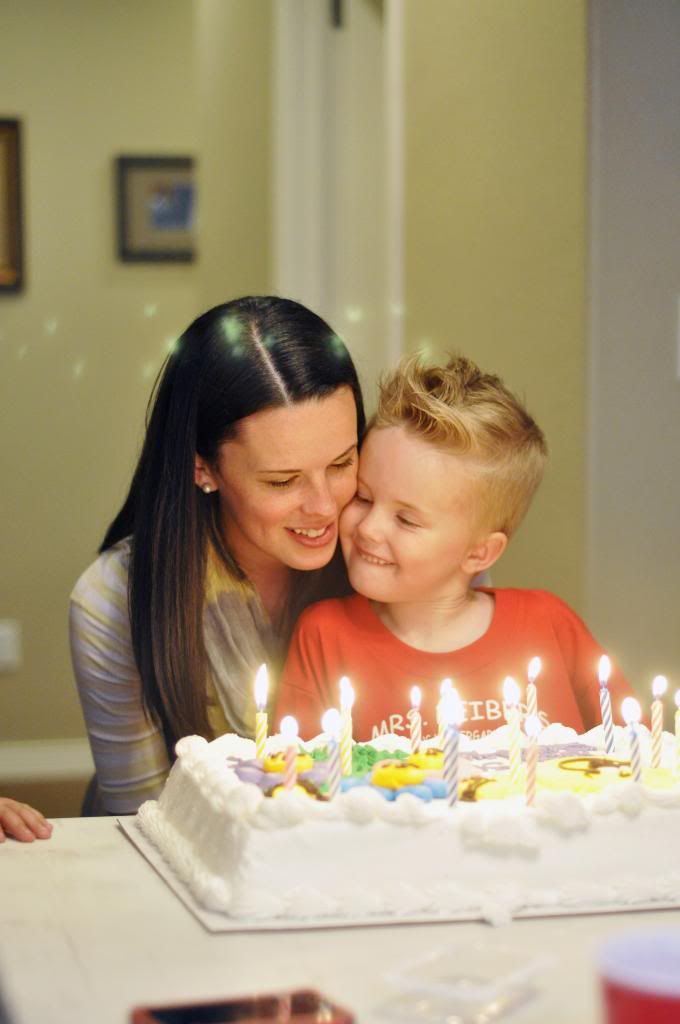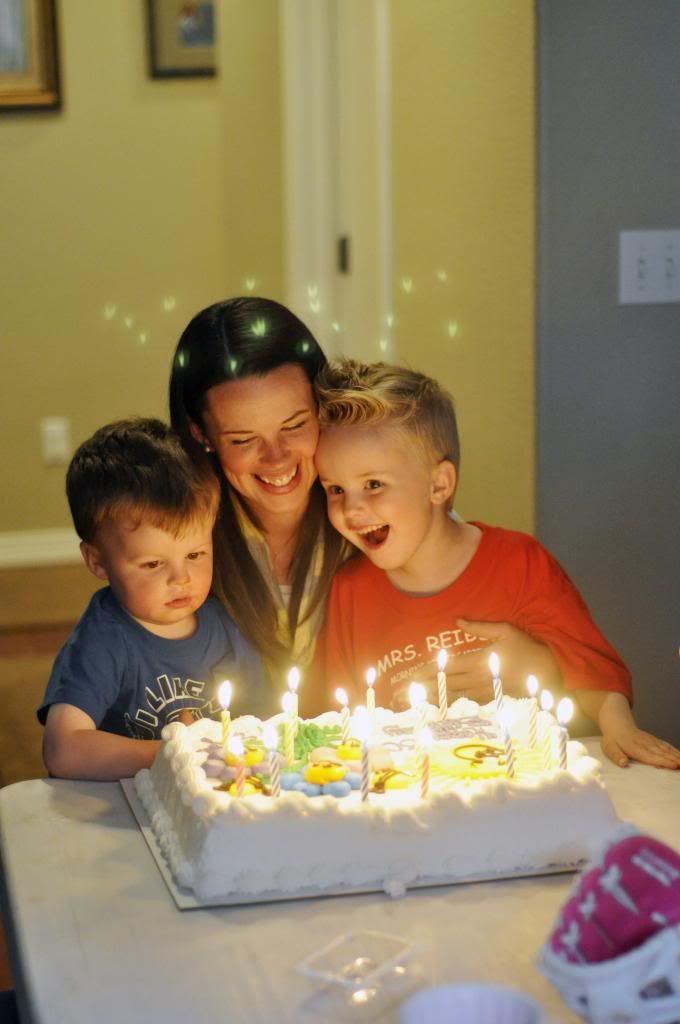 Trey had to get his hands on some cake ASAP!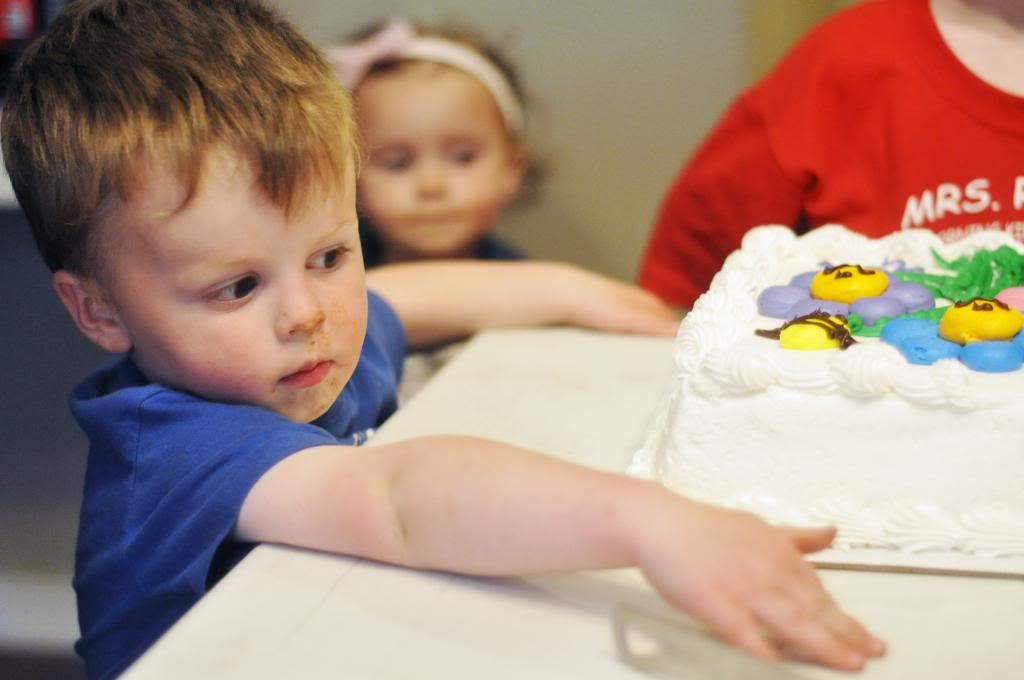 Some of our best friends, a little out of focus.
A storm was coming in and the lighting outside was perfect, so I grabbed a few of my neighbors to snap a quick pic.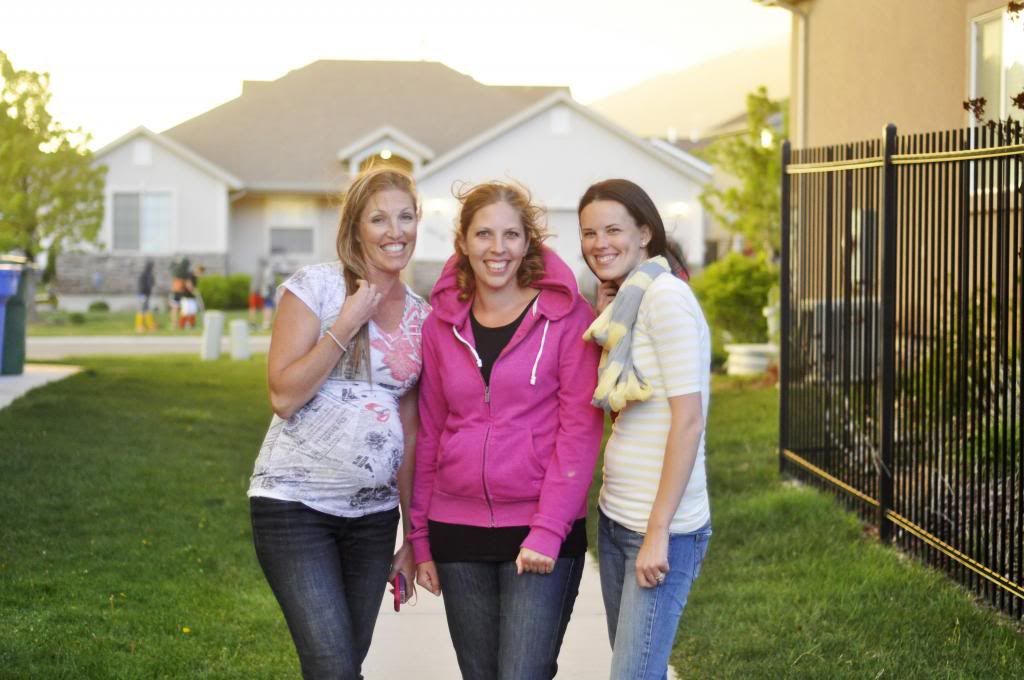 Mother's Day was wonderful. As part of the Young Women's, we did a fundraiser for girls camp. We sold Mother's Day roses and a giant delicious cookie. Eric bought me one and I loved having these flowers by my bed, and that cookie was to die for!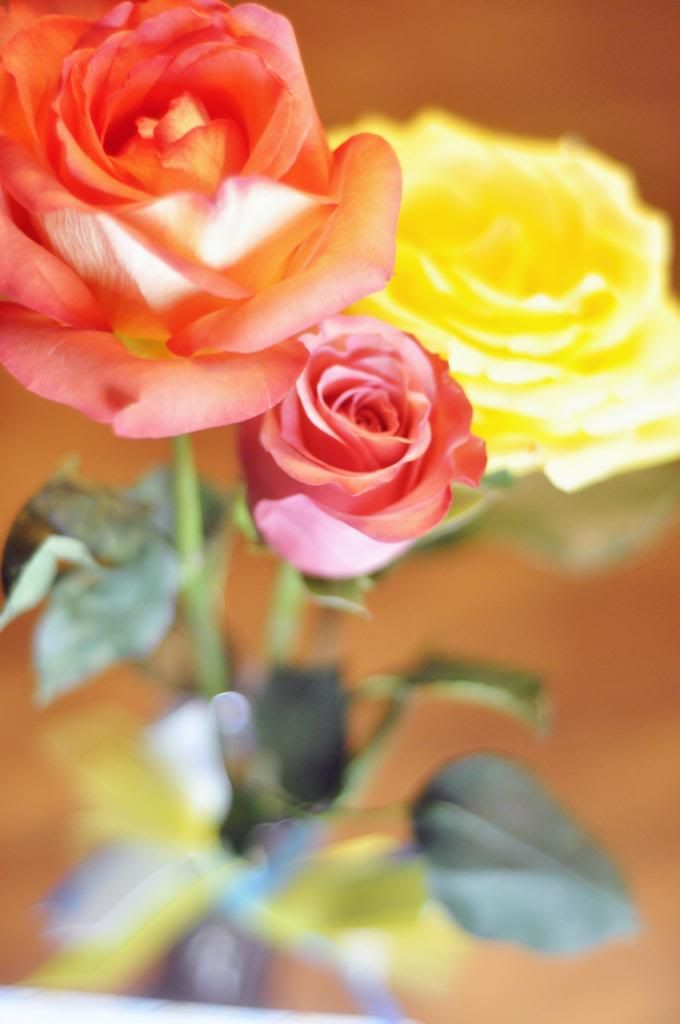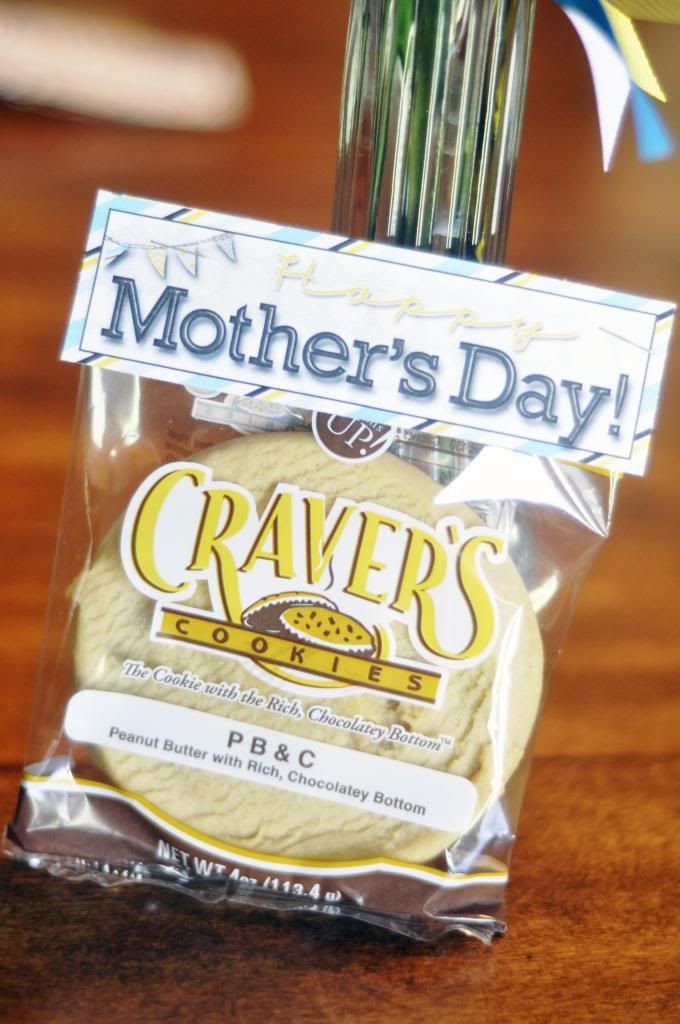 I also had my neighbor snap some pics of me with my boys. I want to be sure to do this every Mother's Day. I realize that I don't have a lot of pictures with me in them.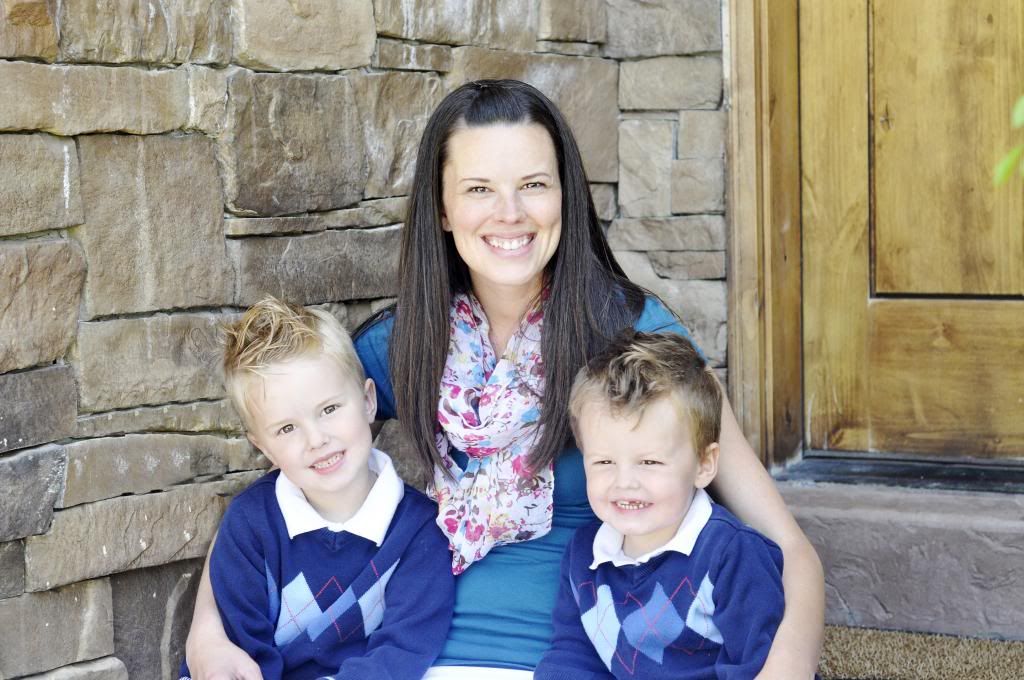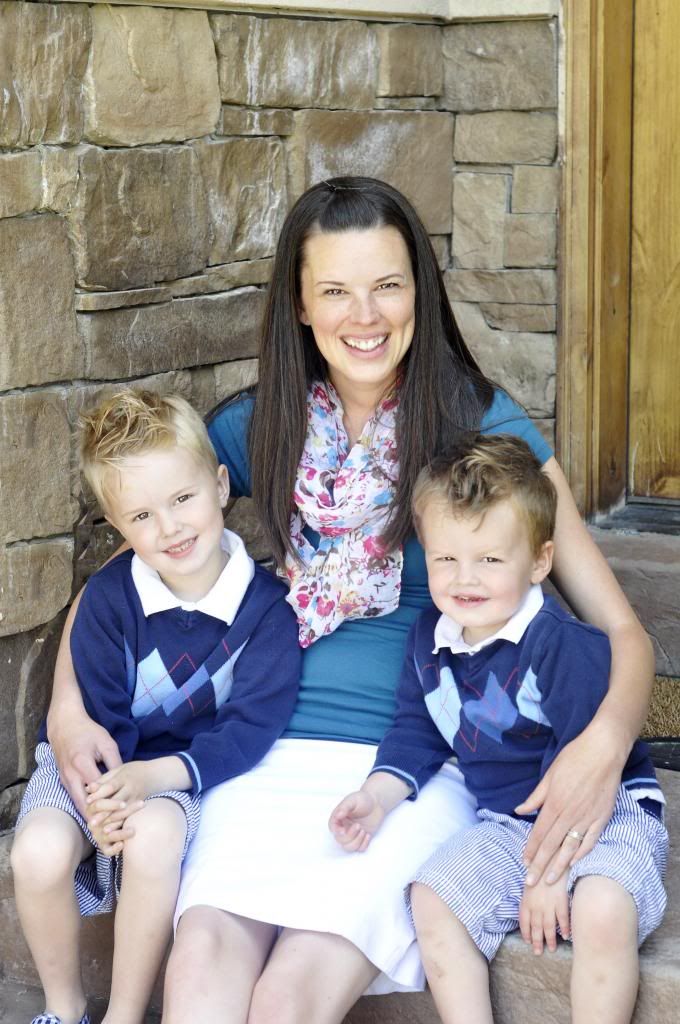 I love that I can celebrate this holiday. These two kids are my world and make my life worth living. I love being a MOM!!