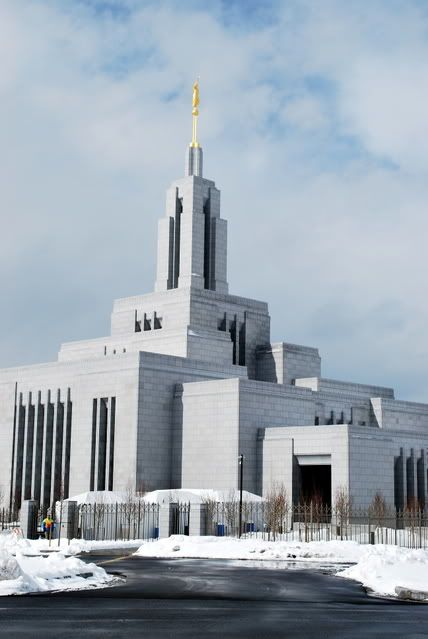 On Saturday we were lucky enough to get tickets for the open house of the Draper Temple. It was such a neat experience! We were able to go with all of Eric's Family and his little Sister came down from BYU Idaho to go.
We got to the church and sat and waited for about 45 minutes then they took us into another room to watch a video on Temples. The whole time Tatum was whining about going on the bus. He saw the bus before we went in and that was all he wanted for the next hour!! Then our time came to go on the bus. Tatum was so excited! Then of course we got on the bus and he wanted off! Silly boy!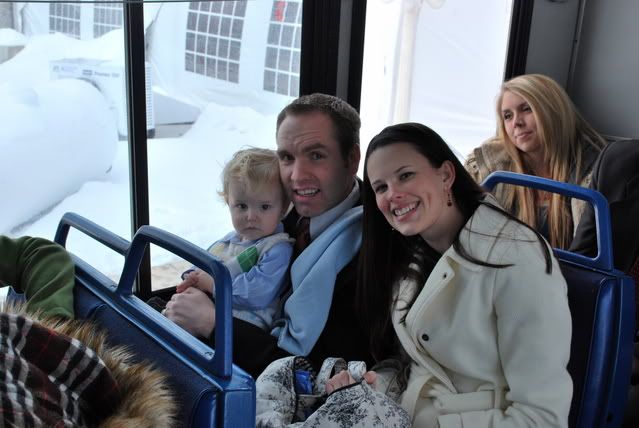 Once we were off the bus we walked through the stake center into a tunnel that lead us to the Temple door. Tatum loved the tunnel...he thought it was the Temple and got mad when we went inside the doors. He wanted to go back to the Temple!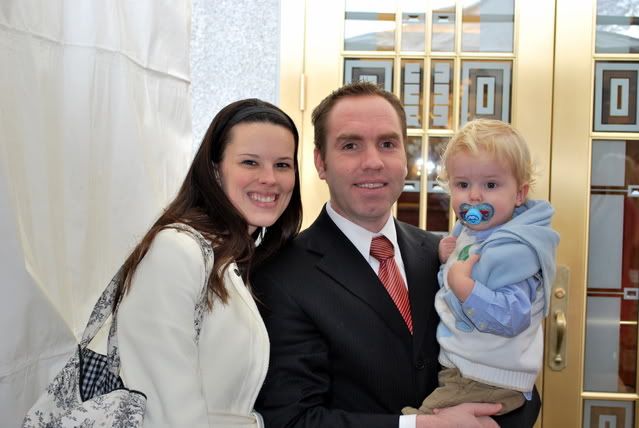 The Temple was beautiful and it was such a wonderful experience. It was so neat to take Eric's Sister Bethany into the Celestial Room and the Sealing Room knowing that the next time she would be in there is when she gets married. I loved that we were able to show Tatum the Temple even though he doesn't understand any of it. Overall it was amazing and I can't wait until it is open to go through with just Eric and I.