Involves all of us...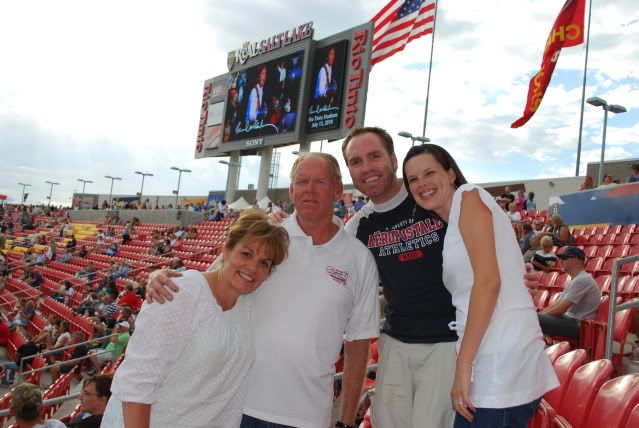 and this guy...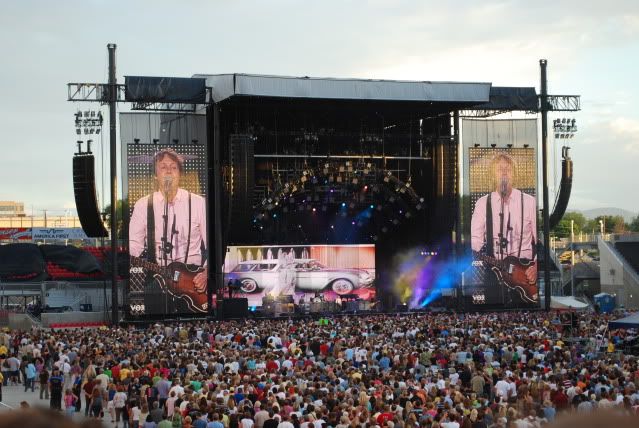 Sir Paul McCartney himself!!!
For Eric's Birthday he got tickets to go to the Paul McCartney Concert. I was a little hesitant to go because it meant leaving my week old baby, but I knew this was a once in a lifetime opportunity! Eric has always said that if there was 1 person in the world he could ever meet it would be Paul McCartney! He is Eric's idol. He influenced Eric's life in so many ways and really revolutionized rock and roll. This night meant so much to Eric and really was the best night ever! Eric said that this was the closest thing to a Beatles concert that he could possibly get to in his life time.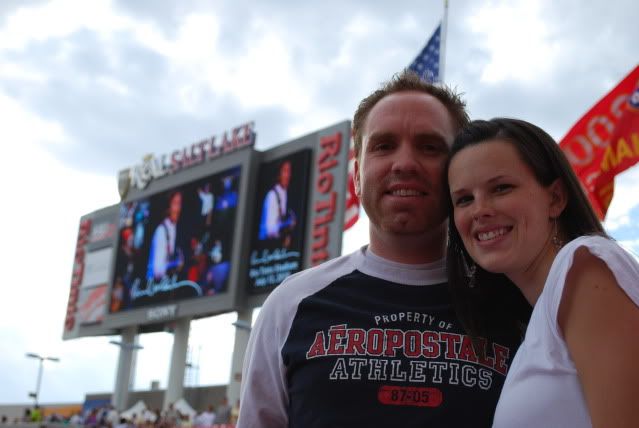 Our seats were almost as far away as you could get, but at $60 a pop this was as good as it was gonna get! Really it didnt matter how far away we were, Eric was so giddy just being in the same vacinity as Paul.
This guitar he is playing with is the original guitar that he played in the 60's with The Beatles.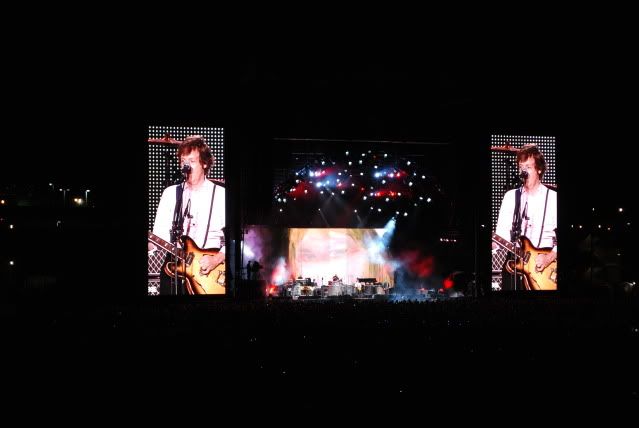 Fireworks during "Live and Let Die". Pretty much the coolest thing EVER!!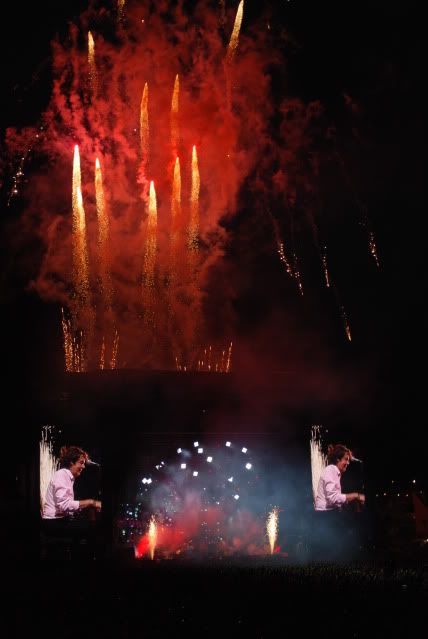 After the show ended he came out for 2 sets of encores. For the last encore he came out waving the Utah flag...pretty cool!

This night was so amazing and it was worth every penny just to see the look on Eric's face the whole night. He danced and sang along to every song. I don't think that he will ever forget this night!