Well I survived my first road trip with 2 kids! Last weekend we went to my family reunion up at the Grand Tetons in Wyoming. I really debated about going but when our friends told us about their cabin in Driggs we decided to give it a go. (I was not about to camp out for 3 days with a month old baby, especially since it rained everyday!)
..The Tetons..
Our view from the cabin...pretty amazing!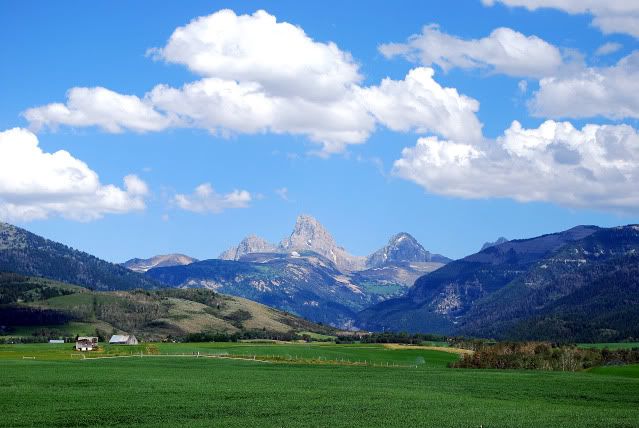 Tatum collected a whole $1.44 from the penny hunt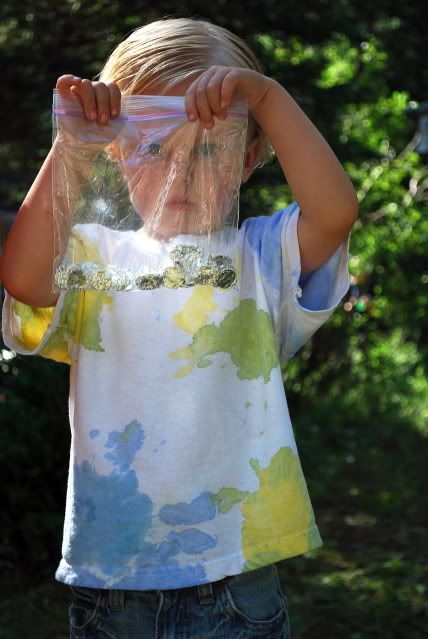 Trey and Grandpa napping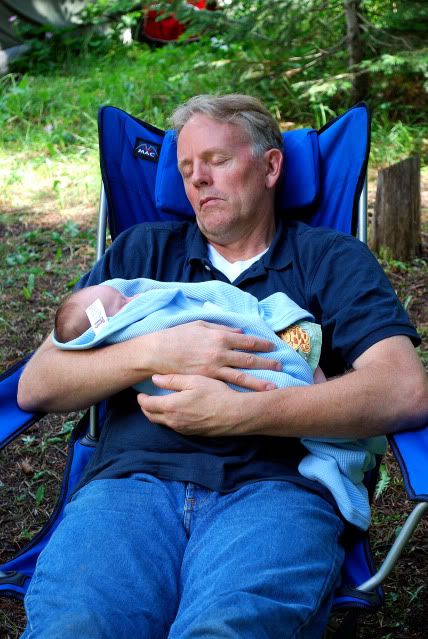 Tatum launching water balloons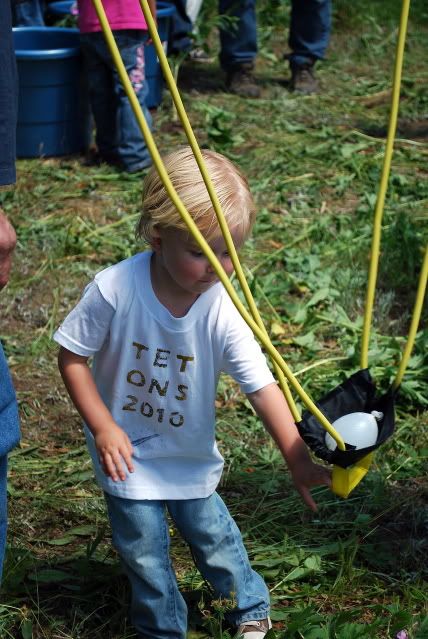 ..Bear Lake..
After the Tetons we stayed the night in Bear Lake. We enjoyed some famous raspberry shakes and wave running on the lake.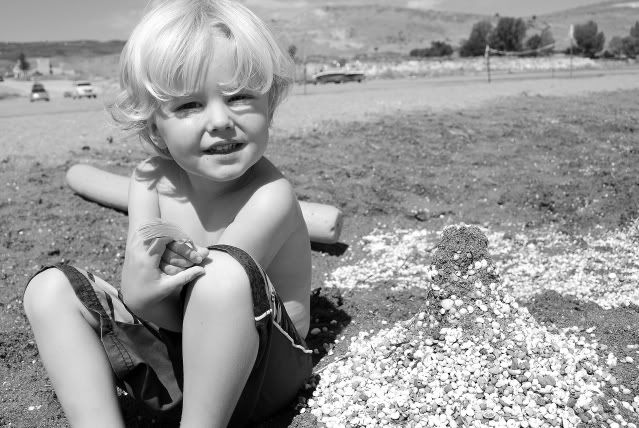 This is what Trey did the whole time...we were so worried that he got sunburned in the Tetons that we didn't want him in the sun at all.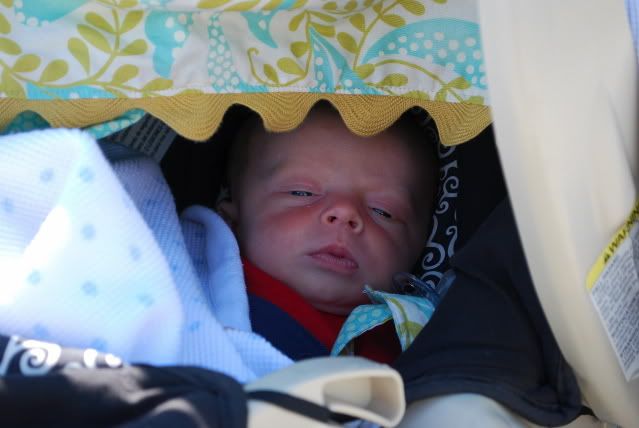 Tatum could not get enough of the wave runner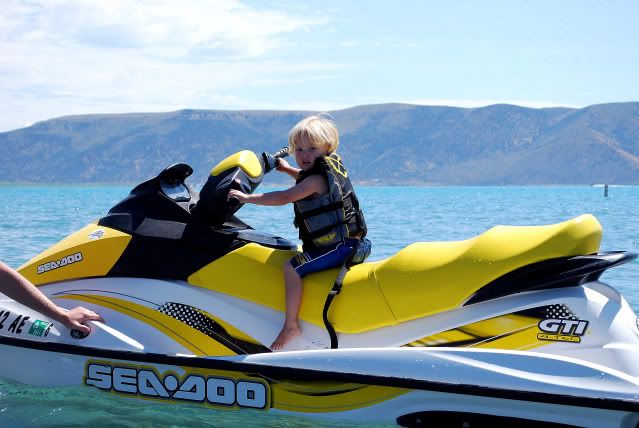 Eric let Tatum drive and he said that Tatum had no restrictions when it came to speed. Tatum pushed the throttle as hard as he could!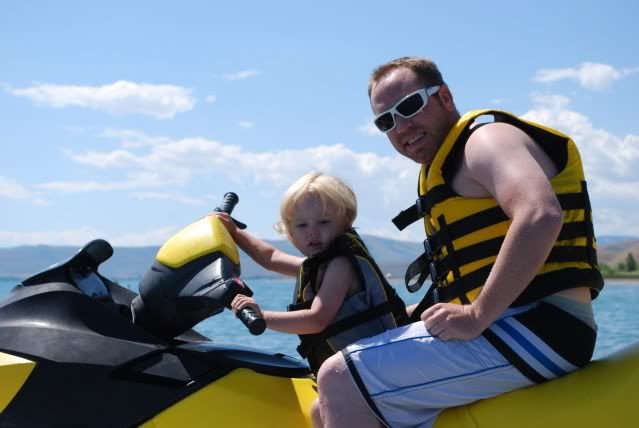 Our little water bug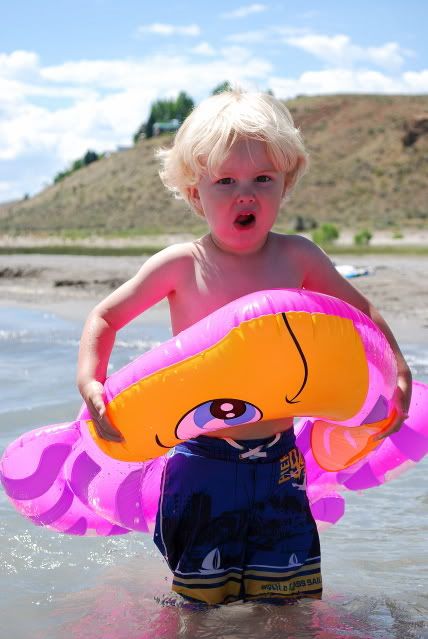 Sometimes its I.M.P.O.S.S.I.B.L.E. to get Tatum to look at the camera!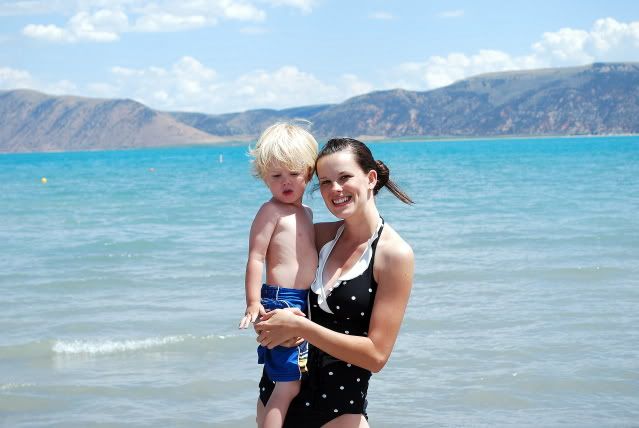 I am really glad that we were able to go on this trip. Everyone thought I was crazy going with a newborn, but it really wasn't that bad and turned out to be a lot of fun!