On December 23rd Grandpa Kenneth Jay Wilson passed away with his wife and children by his side. Grandpa was a good man. He always smiled at us when we walked in the room and would say every time "who's this stranger". We had a chance to take the kids to see him a few days before he passed and we snapped this pic knowing it could possibly be the last time we would see him. I am so grateful for that opportunity. He will truly be missed and was loved dearly.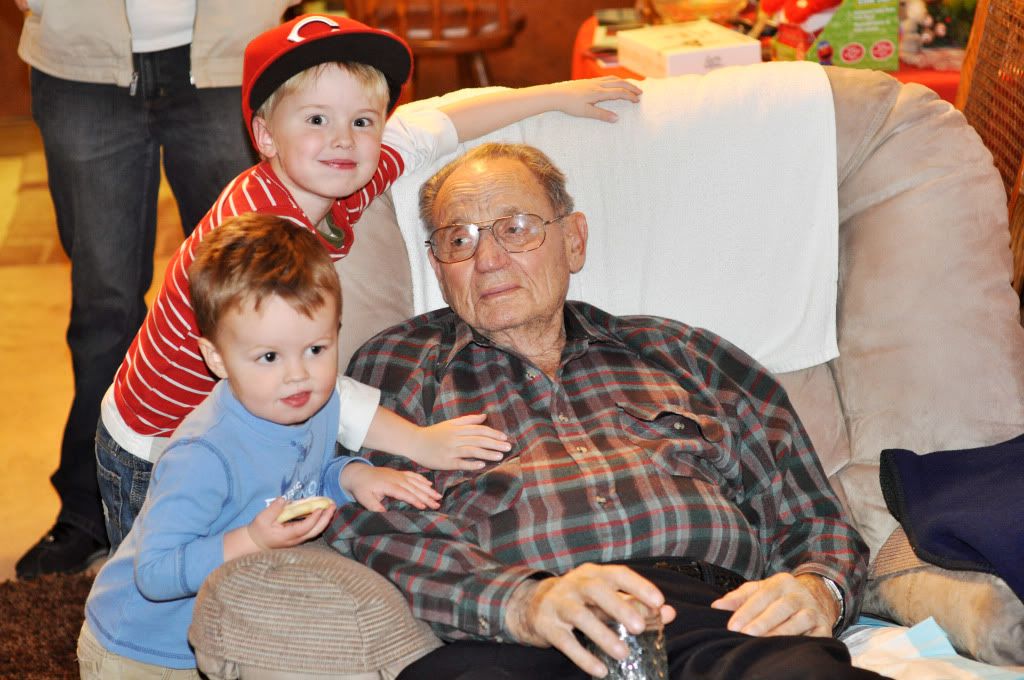 His funeral was held the Saturday after Christmas and it was a beautiful service. I didn't take my camera so I stole these pics from my Sister-in-law Stephanie. I am so grateful that she took these pictures so that we can remember this great man.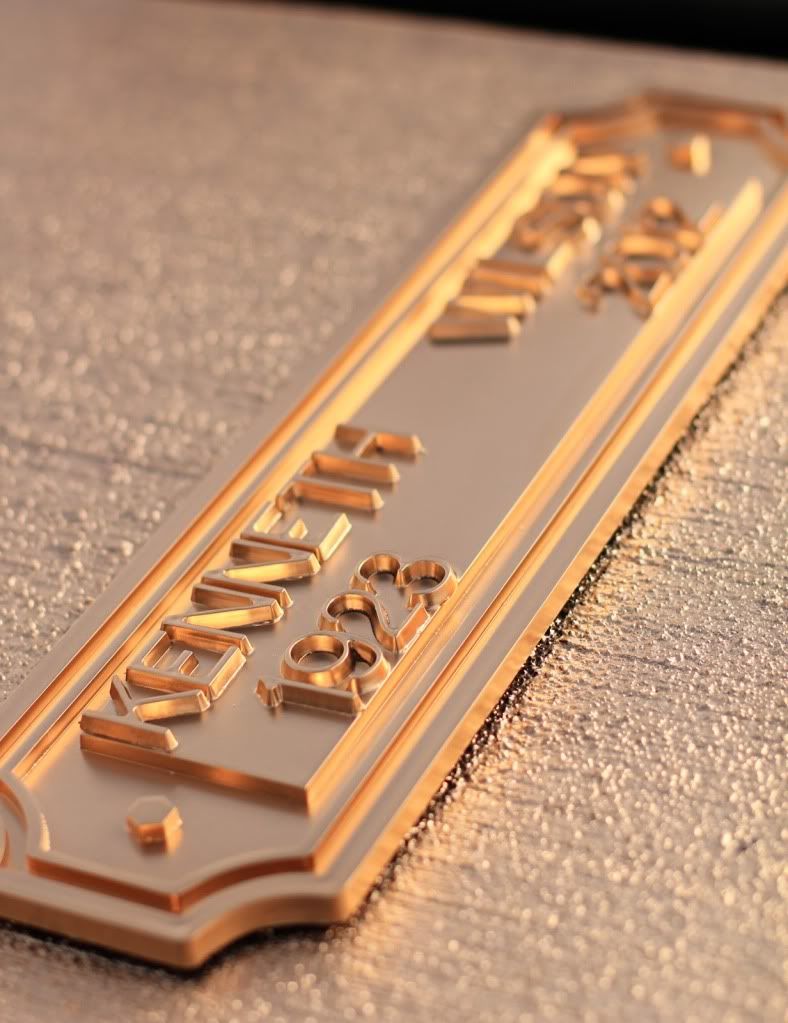 The most amazing and sweetest lady you will ever meet...
Grandma Beth getting a special hug from her brother..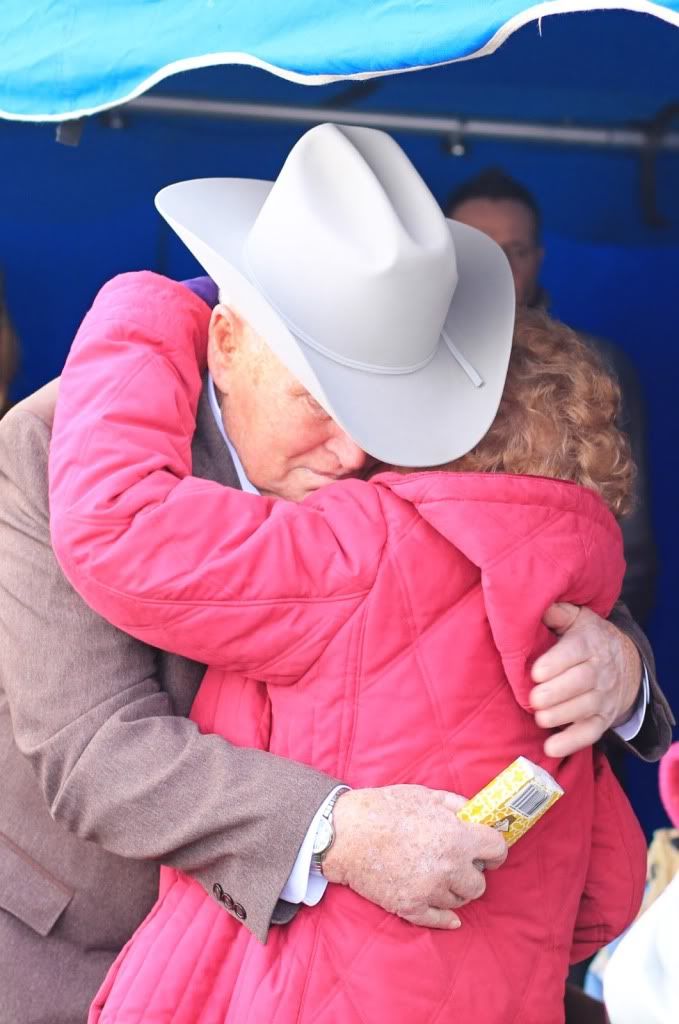 This is such a sweet picture of Eric's parents...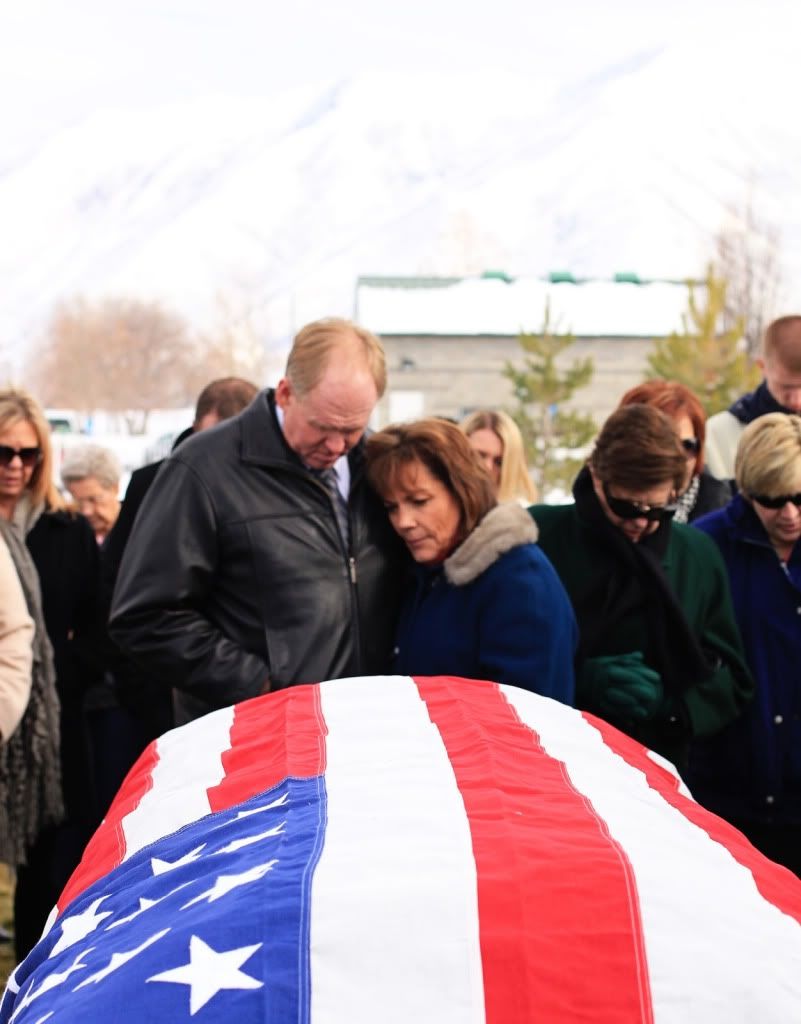 This was Eric's first grandparent to ever pass away. It was really hard on him but through the gospel he was comforted to know he will see him again. We will always honor his legacy and are so proud to have named our son Trey Kenneth after him. We love you Grandpa Ken!