A while back Eric won a 3 night stay for a nice condo in Deer Valley. The first weekend in February we went up there with a bunch of friends to see the aerial, moguls and half pipe qualifiers. Our place was within walking distance to the resort and after we got there on Friday night we headed up to see the aerial qualifiers. Besides the fact that I was wearing shoes without any traction and could barely make it up or down the hill, it was amazing! We were kind of far away and it was dark so I didn't get many good pics.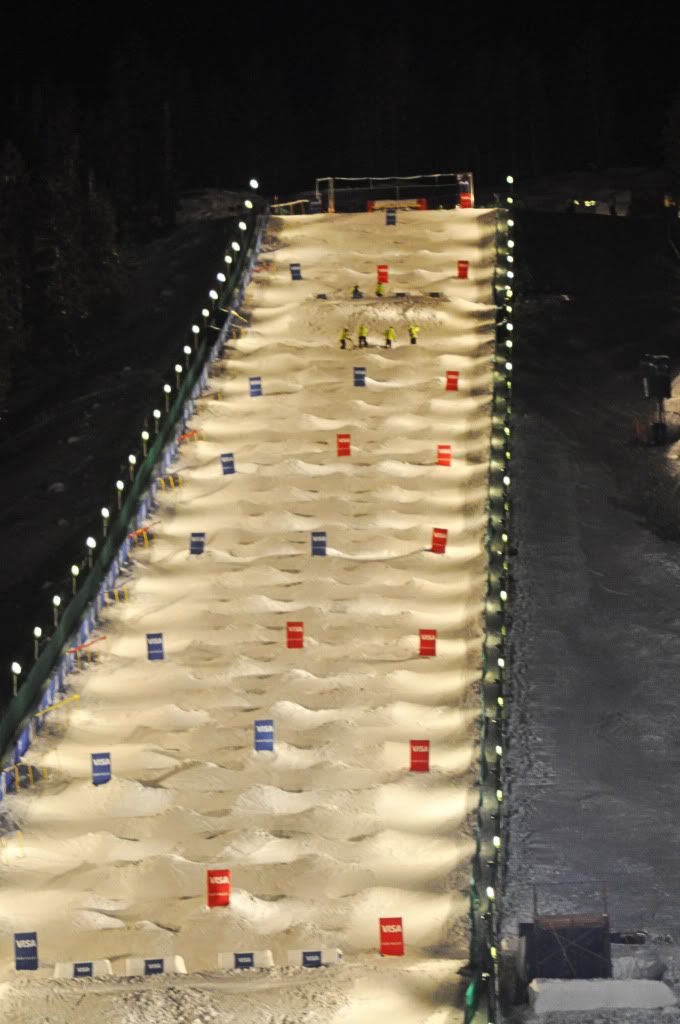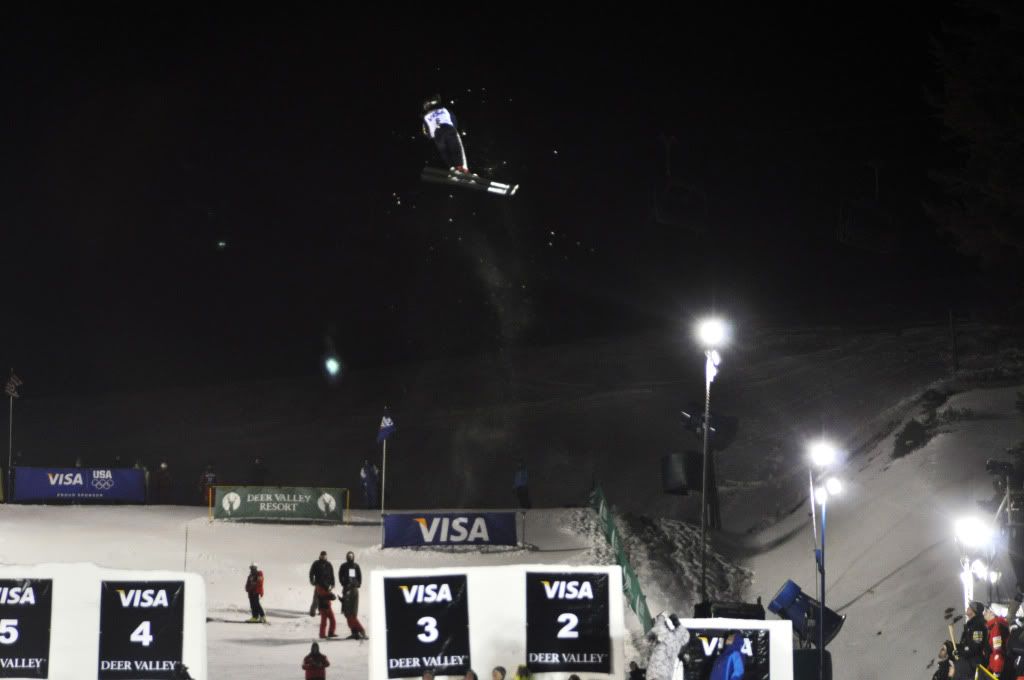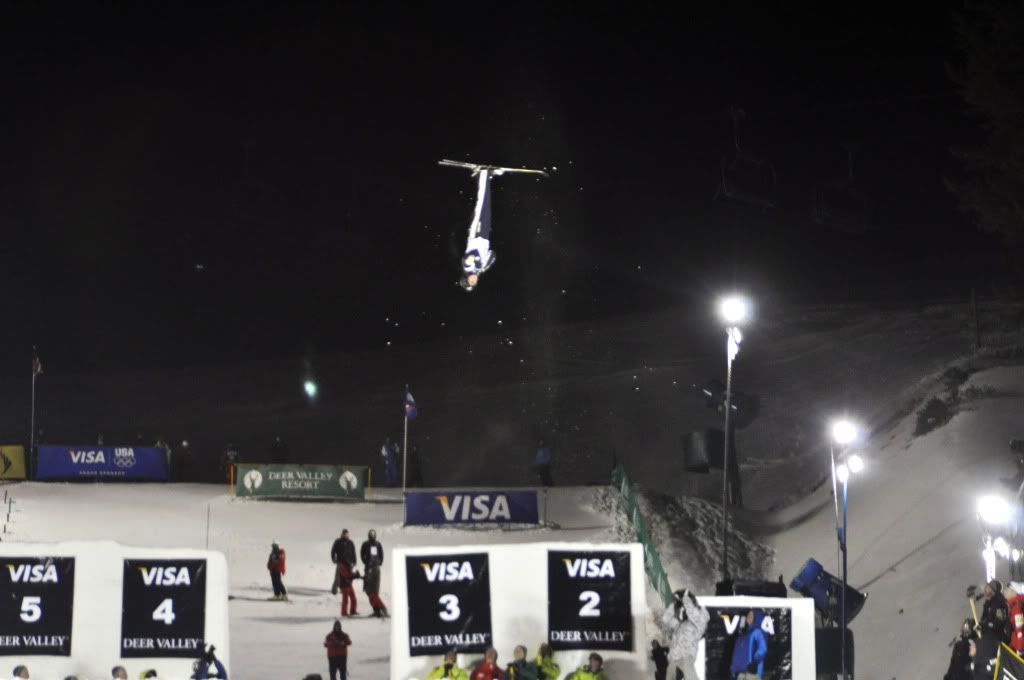 These guys truly were impressive. This was definitely something you don't see everyday! Here is a video so you can see what I mean.
The next day we did some shopping and hung out at the condo. Tatum got to play some video games and both Tatum and Trey fell in love with Star.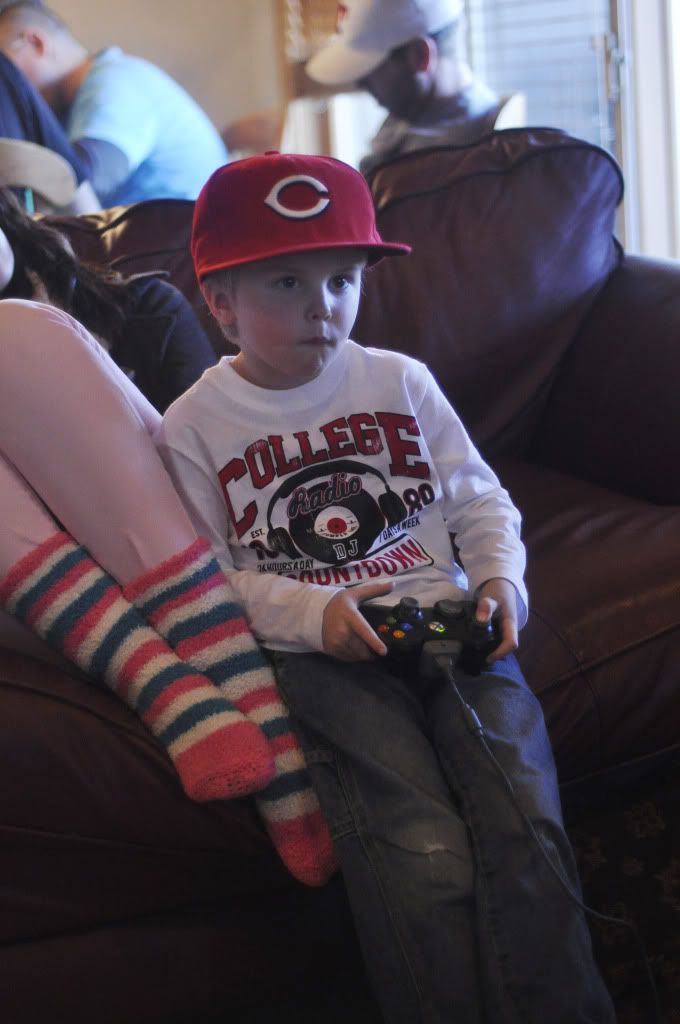 All 3 on their I pads
...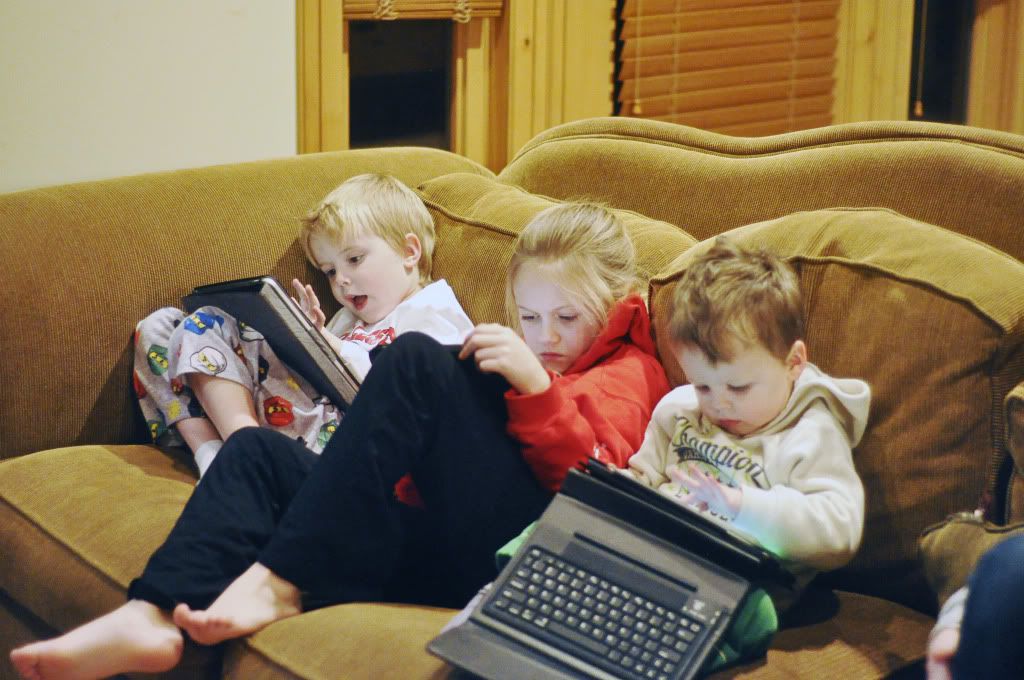 This was a funny story. I came upstairs and found these 3 guys watching tv just like this.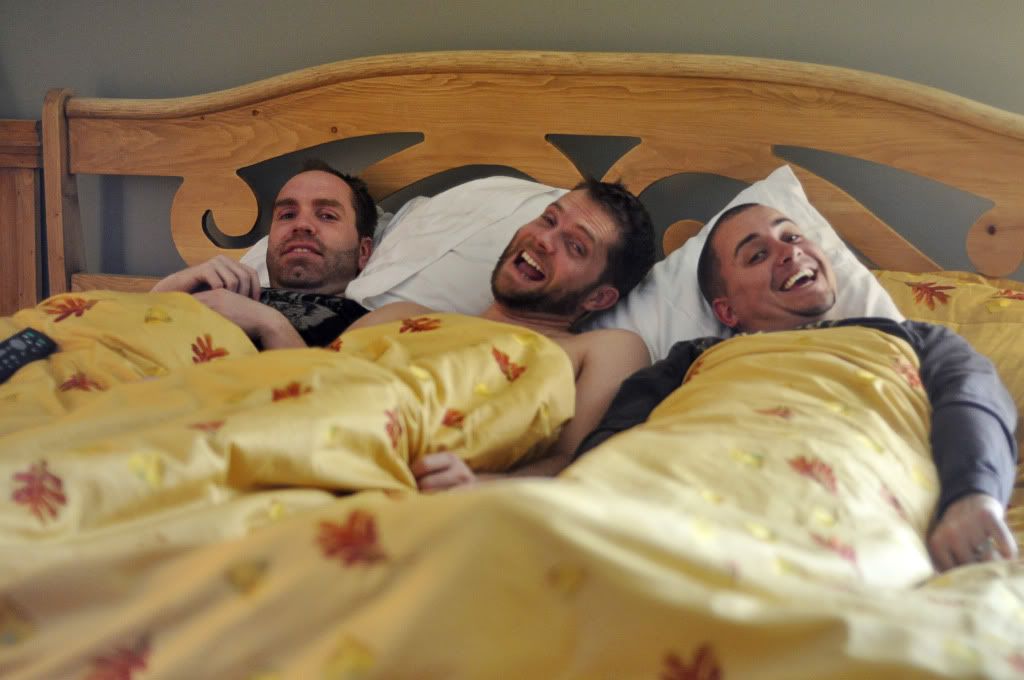 Bj admitted after that he took he shirt off to get a reaction out of me, and boy did he! Later that day we went to the the half-pipe at Park City. We found out that if we came up earlier on Friday we could have seen Shaun White do the half-pipe!
We stuck around the next day for the Superbowl and enjoyed great food with lots of friends. This weekend was the perfect escape!