This year St. Patrick's Day was on a Sunday and with our church being at 9am our mornings are a bit crazy. As we were leaving for church Tatum did a quick search for evidence that the leprechaun came only to be disappointed. I'm so mean :) When we got home from church we found a clue and streamers on our door.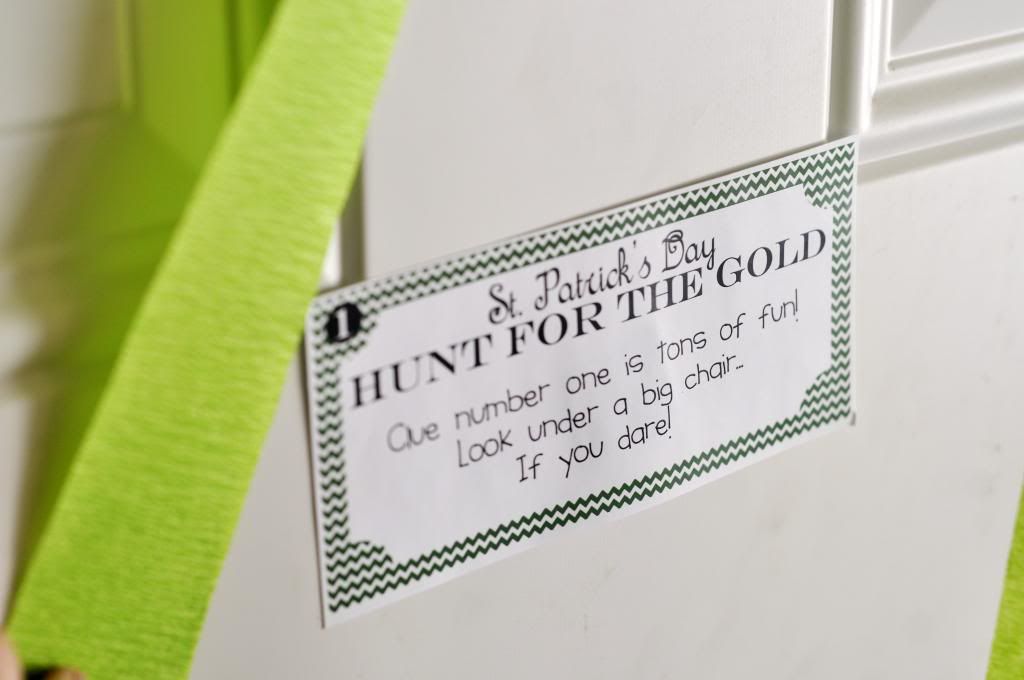 The clues led the kids all over the house and finally led them to their treasure! Tatum loved reading the clues out loud, he is getting so good at reading!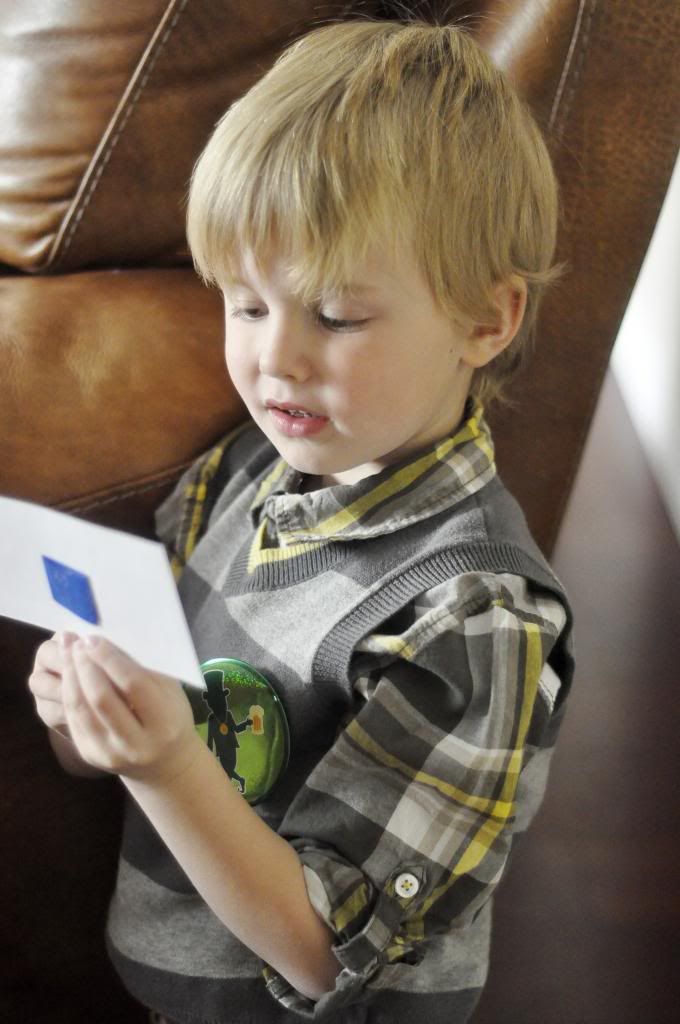 Trey was just along for the ride. He would do everything Tatum told him to. If he said hop, then Trey would hop!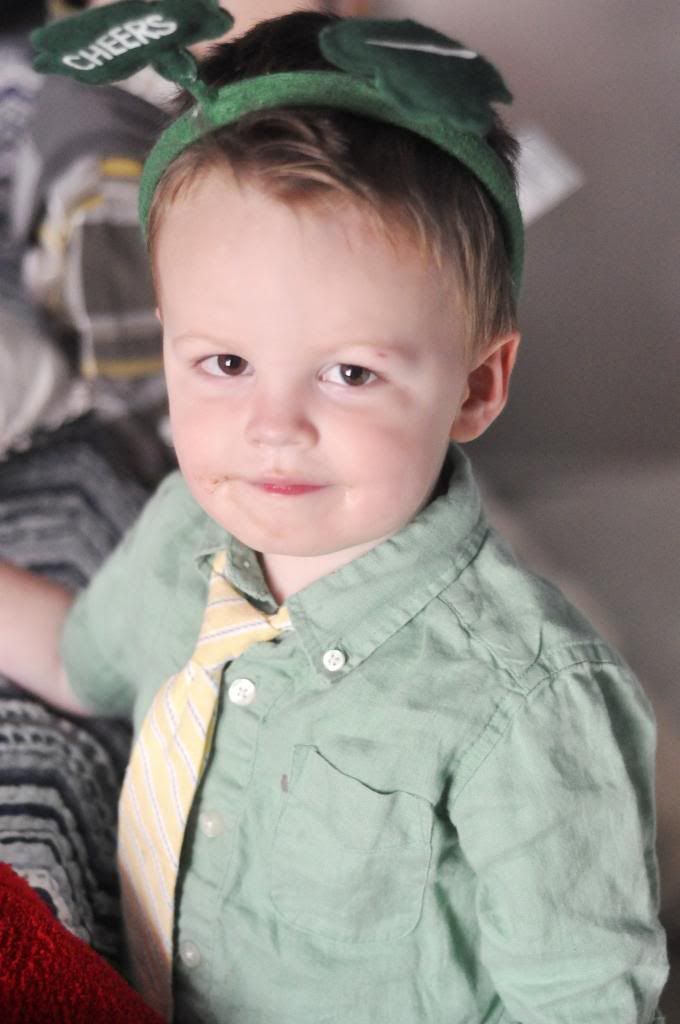 The leprechaun hid the treasure in the fridge and put Tatum's drawing as the last clue!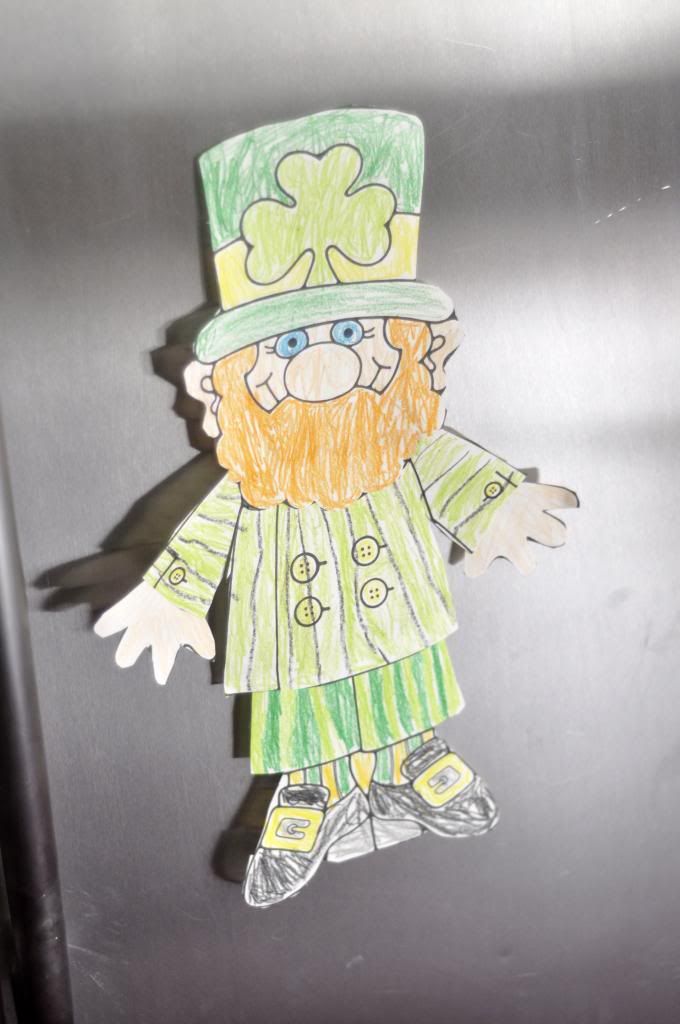 The boys were so excited that our leprechaun actually came and didn't forget them!