Lake Powell is seriously Heaven on Earth! It is our most longed for destination during the Summer. We got to spend a few days down there and loved every second of it! Sorry there are a TON of pictures, but I figure it makes up for the MONTH of not blogging :]

Here are the reasons why we LOVE it:
We love the breath taking views...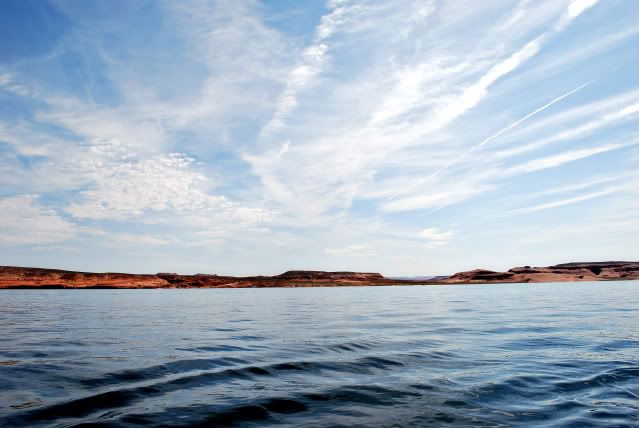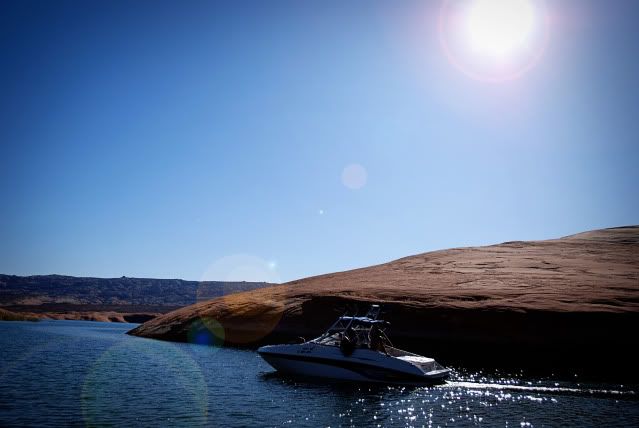 Tatum learned to love his life jacket....it took some time!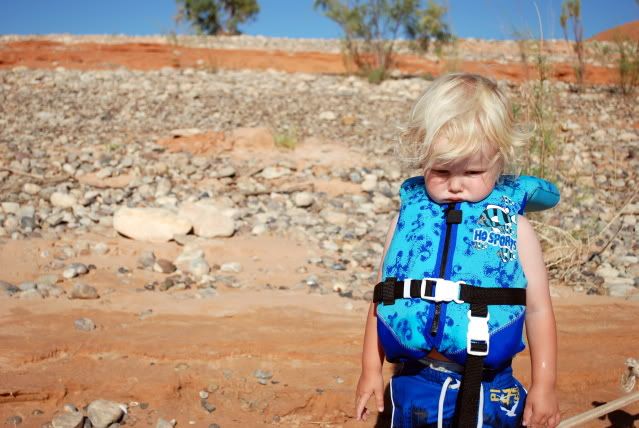 He loved reading stories with JJ and Pop-Pop...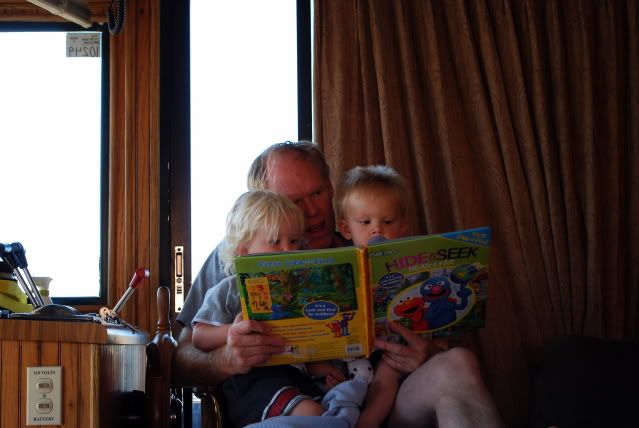 Boxing JJ...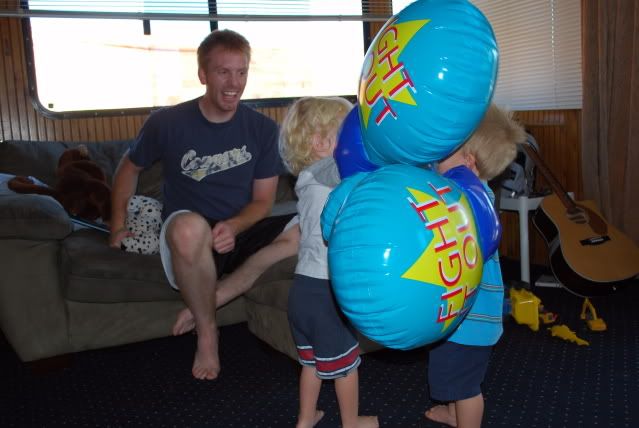 Searching for lizards...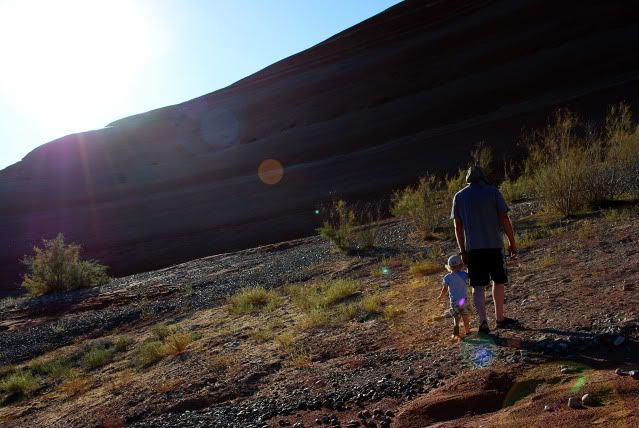 Where's the lizard?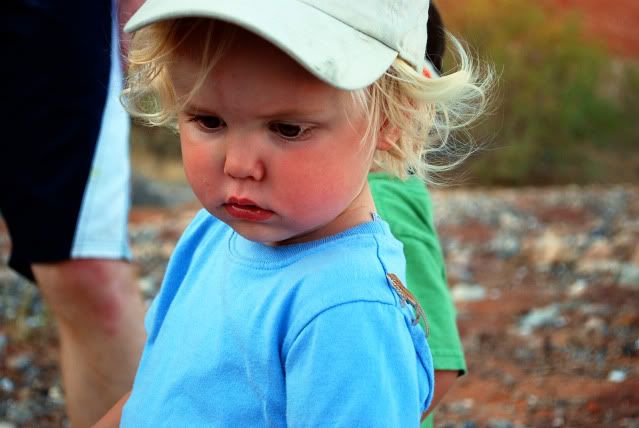 Nope, not on the ground!...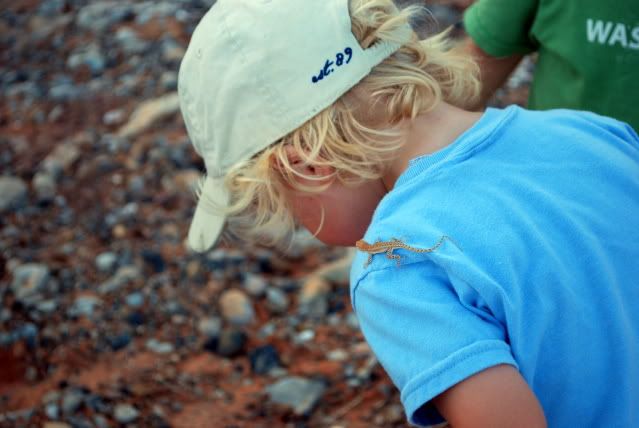 We had fun jumping off the top of the house boat...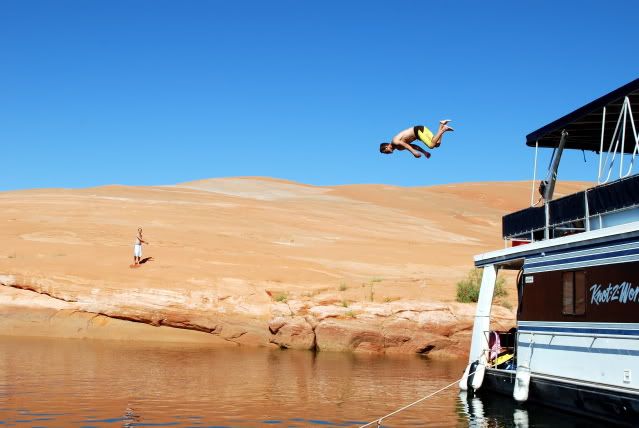 and off the cliffs...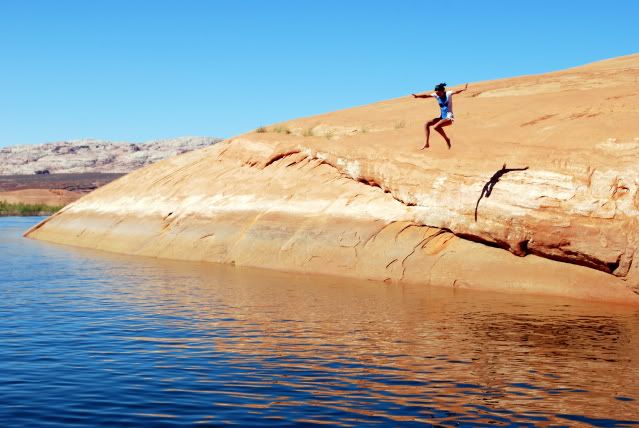 We enjoyed shooting water balloons, rocks and fish at the people who decided to park next to us...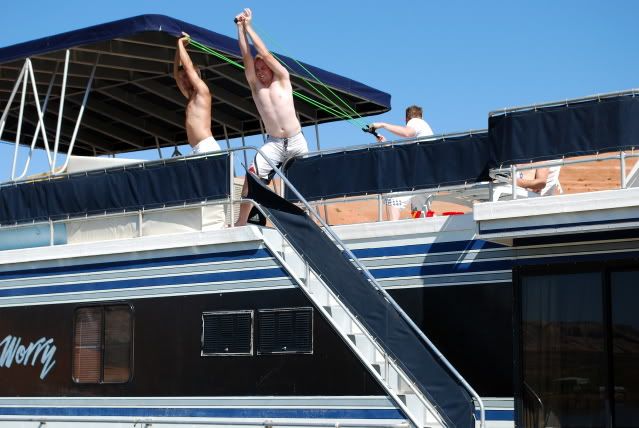 We had fun tubing...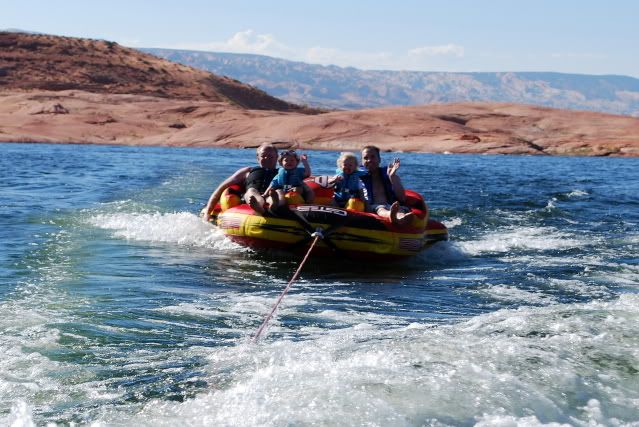 and then getting pulled over by this guy for sitting on the back of the boat...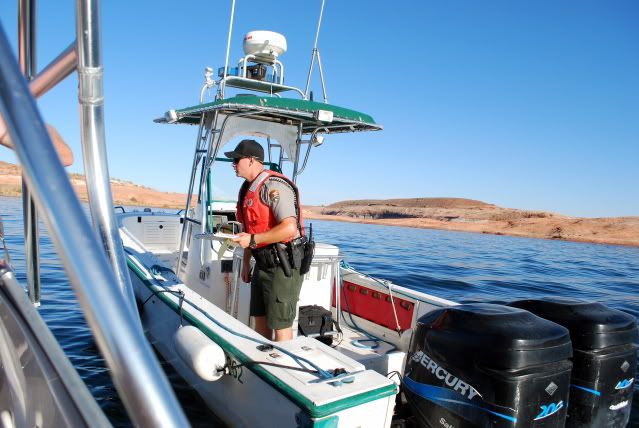 And last but not least we love the wake boarding, skiing, knee boarding etc...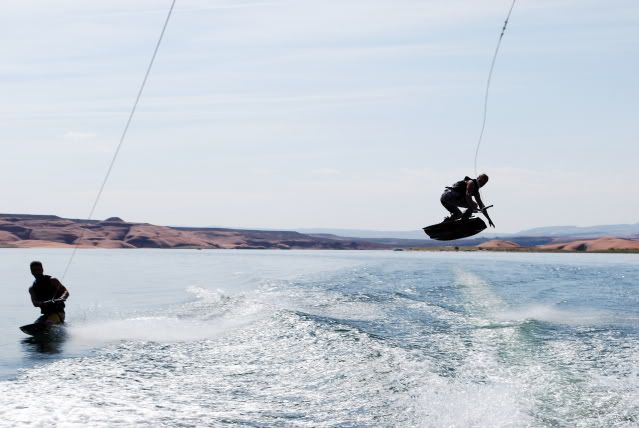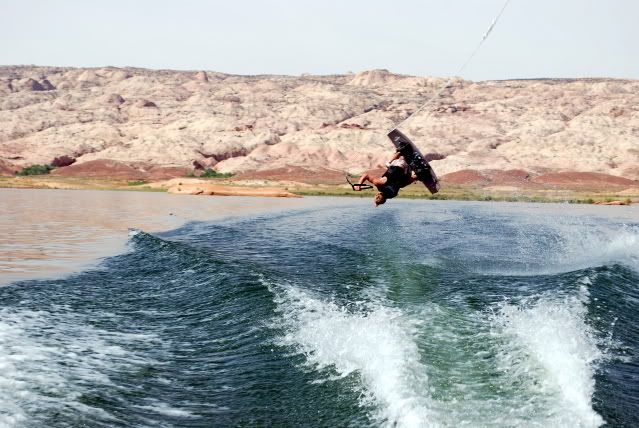 Can you see why this place is our Heaven??