Before it starts to get cold we decided to take one last trip to the cabin. We brought a bunch of friends with us this time and had such a great time.
The trip started out a bit rough with us all heading down to electric lake. We drove up next to the lake and ended up getting stuck in the mud.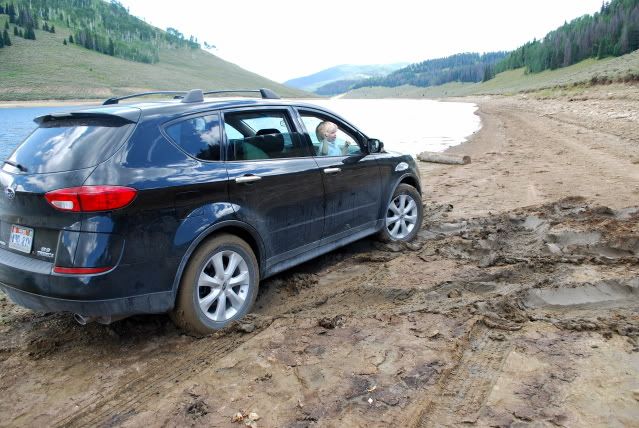 All of the boys pushing the cars out while the girls watched and took pictures!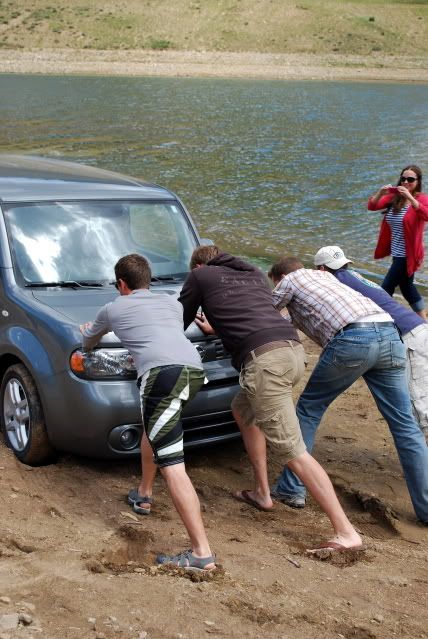 Here is the whole group minus Christine who took the picture...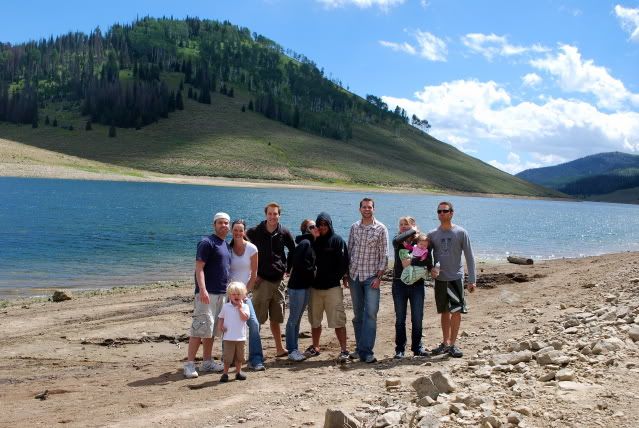 Then not 5 min after this shot was taken did this happen...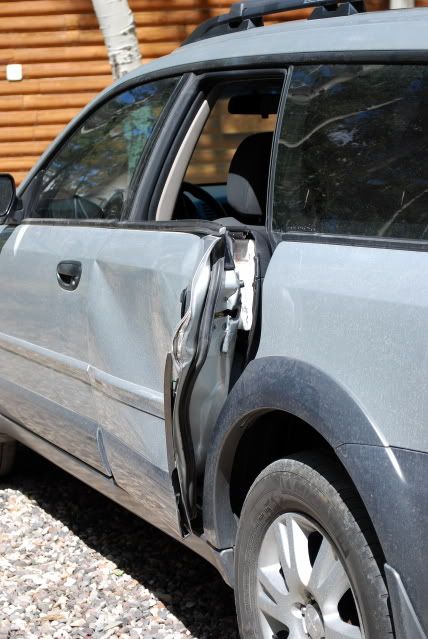 Yup, Josh backed right into Alex and Melanie's car. Melanie was putting her baby in the backseat when Josh thought they had left already. The door was wide open and they were in his blindspot. The side door bent right in half and the window shattered. They couldnt even close the door. But the boys got to work and rigged a window and sealed the door shut for the drive home. Day one was a total disaster!
The next day we did some serious fishing and I think revived the trip. Tatum had so much fun. He caught 3 fish and would reel them in on his own!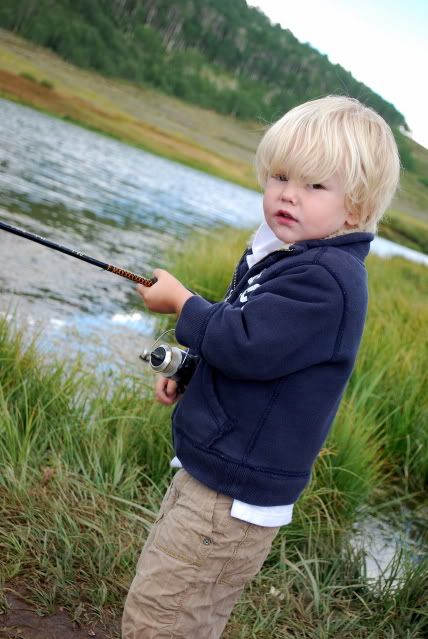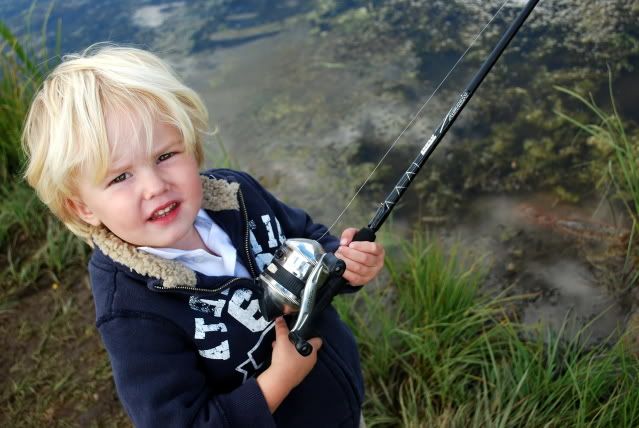 One fish!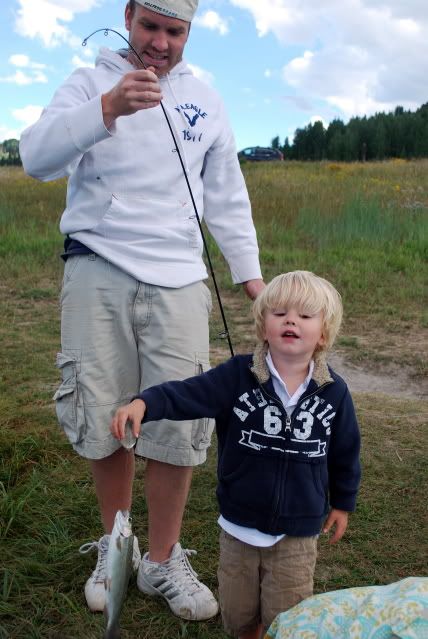 Two fish!
Three fish!