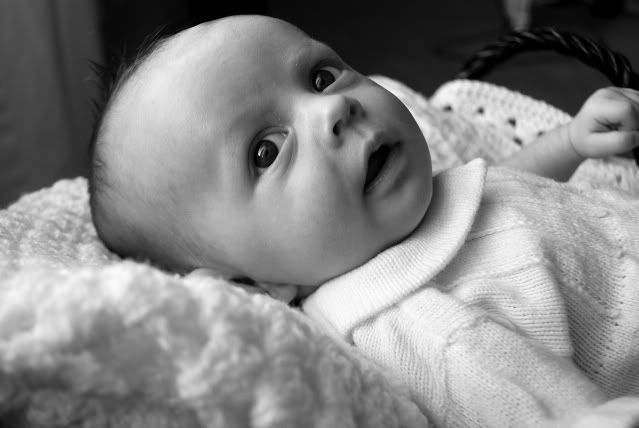 This last weekend Eric had the opportunity to bless Trey. My Family came in town for the occasion and we were lucky enough to have all of our close friends and family here. Both Eric and I come from big families so when everyone stood up to stand in the circle people in our ward started to laugh because we had so many Priesthood holders come to participate. It was a beautiful blessing and I am so honored to have a Husband worthy to give my children such wonderful blessings.
After the blessing everyone came to our house for a luncheon. My Mom and Sister helped me make these Pom Poms for the decor. I LOVE how they turned out!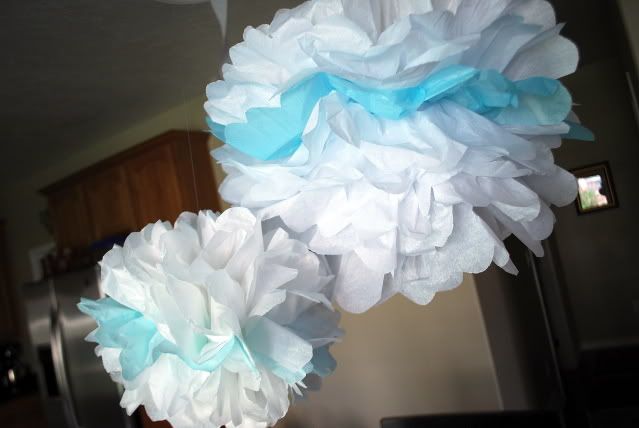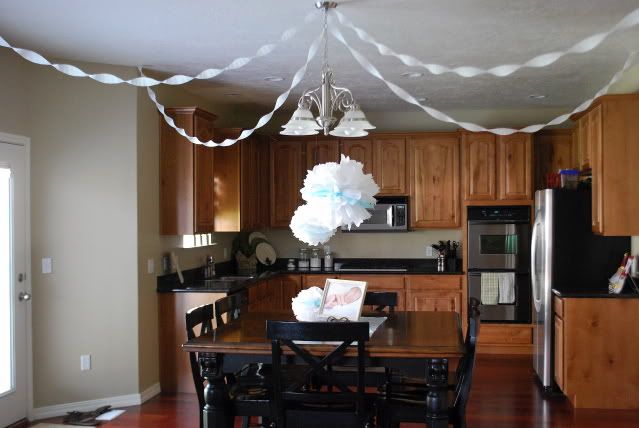 We put a slide show of Trey's pictures on the TV.
Tatum loved the pom poms. He said they were bad guys and fought them all around the house. Gotta love a 3 yearolds imagination!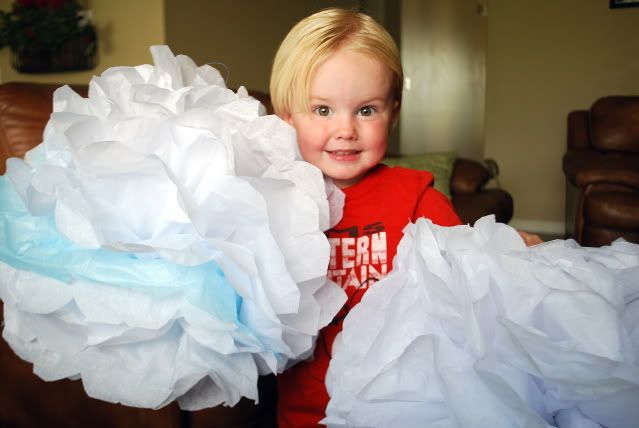 Grandma Donna held that baby the whole time she was here and loved every minute of it.
Grandpa and Grandma Wilson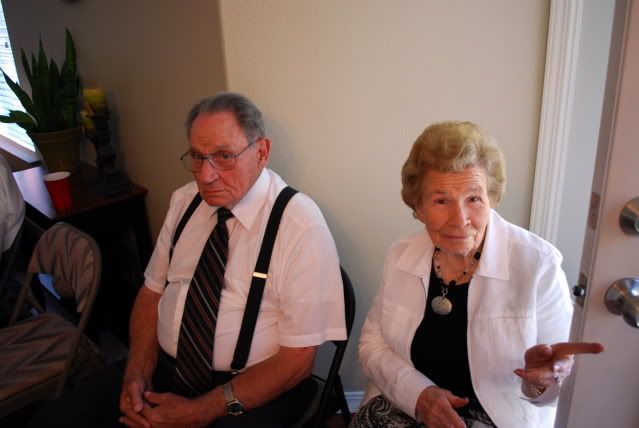 3 Generations of Bradley's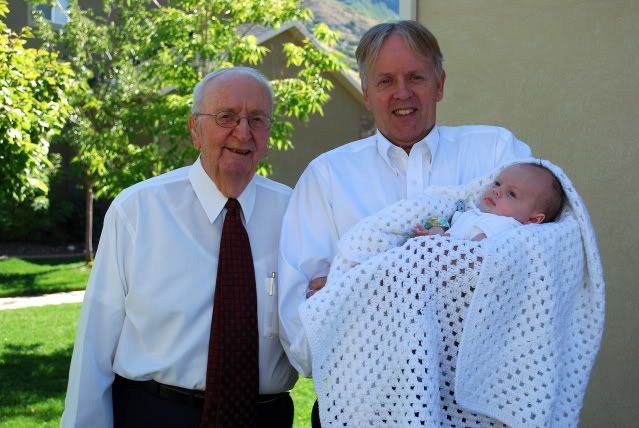 Family pic. Within minutes of being home after church, Tatum ran upstairs and changing into his play clothes!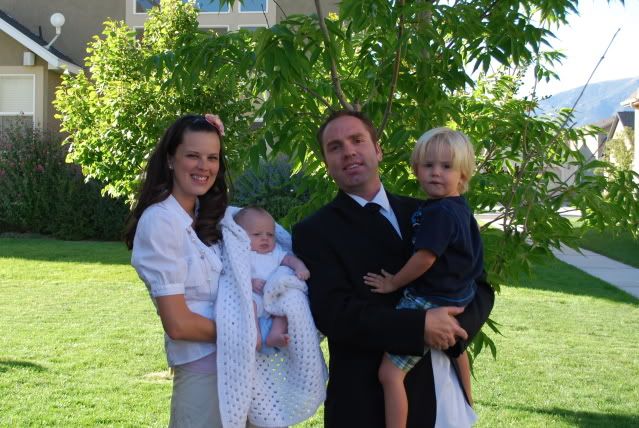 Trey with his Mom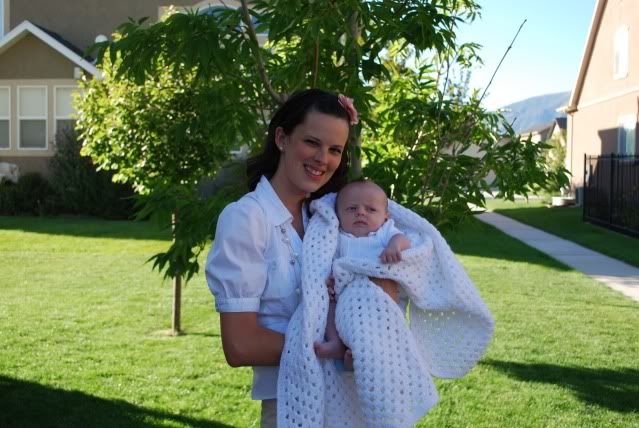 Trey with his Dad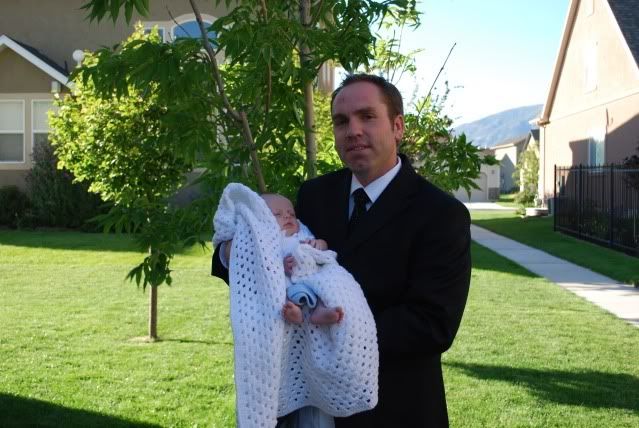 While my Family was in town we had a lot of fun. Here is what my Dad spent his time doing...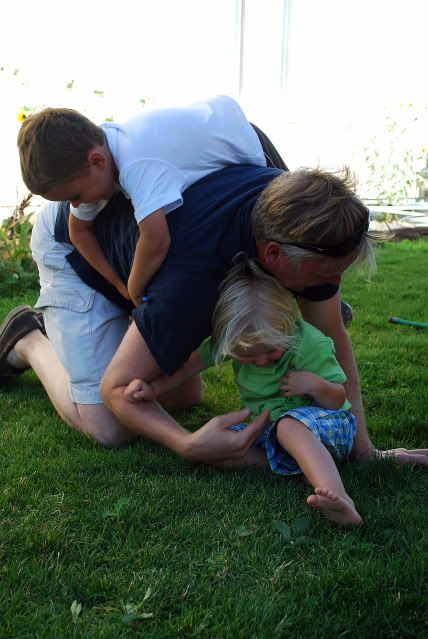 This is what my Mom did the whole time...
Now that Trey is 2 months old he is starting to change a lot! We went to the Doctor and here are his stats:
Length: 22 3/4" ~ 50%
Weight: 10 lbs 8 oz ~ 25%
Head Circ: 40 1/4cm ~ 50%
I wont even compare Tatum to Trey's stats. Lets just say they are night and day! The best part of 2 months is that Trey started to sleep through the night....yay!!!
I just love my 2 boys and they love eachother...