When we moved into our home, we had very little furniture.
We came from a townhouse and the only furniture we brought with us fit perfectly in our tiny front room.
In our townhouse I loved these couches because they looked great with my green accent wall. Here our walls are tan and I wasn't diggin the tan on tan on tan in this room.
Every time I walked into our home this room would depress me.
So I decided to make a few minor changes to brighten up this room.
Here is the room now...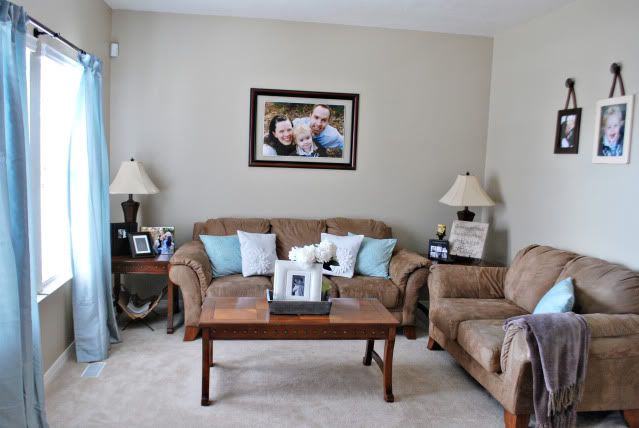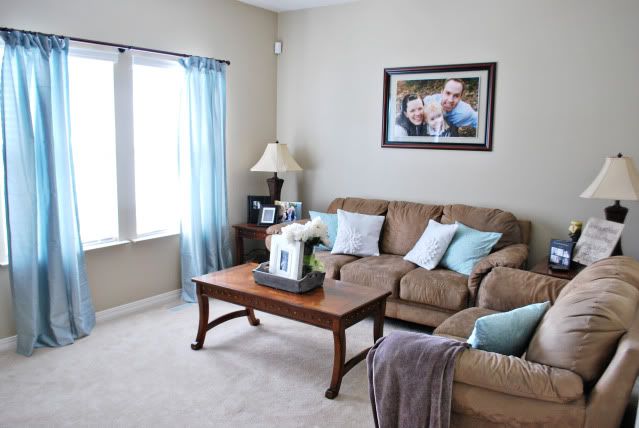 Not a lot changed, but enough to make me happy.
First I put up some beautiful silk drapes.
Next I made some pillow cases to cover the ugly brown and green ones from before.
The flower ones are my favorite.
They took a bit of effort to make, but I think they add so much character.
I love how the pillows tie in with my peonies.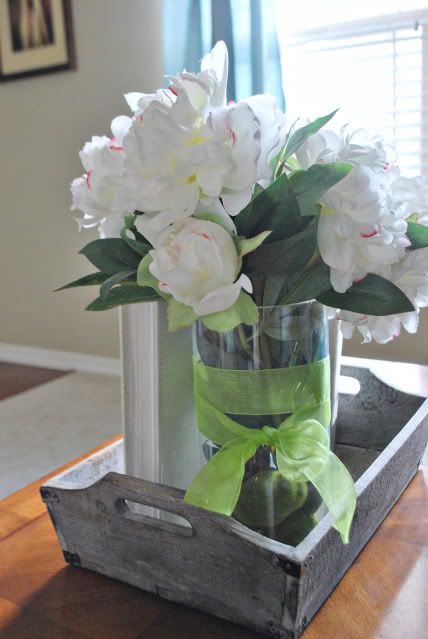 And the whole reason behind this blog is to have this book...
Now the only thing this room needs is an updated family pic...sorry Trey!