Wow I can't believe how fast this Christmas has come and gone.

We started our celebration with our ward Christmas party.
Santa came to visit and Tatum was
thrilled!
He wrote Santa a letter and got to personally hand it to him.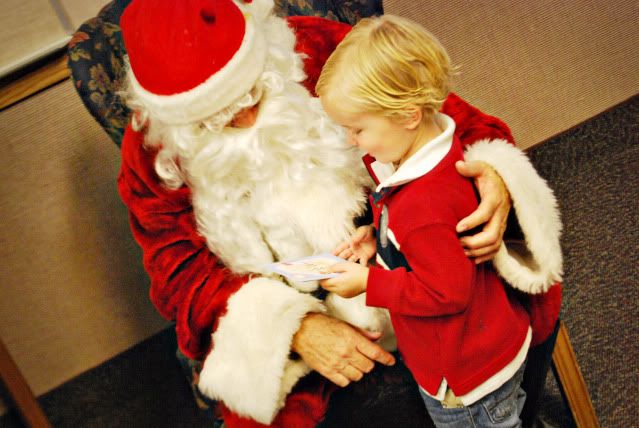 We then had our Polar Express night at Grandma Mary's house.
We made gingerbread trains and our very own Polar Express train with all 7 grandchildren.
Trey was the caboose...
Next we celebrated with the Larsen's where we enjoyed decorating cookies, singing carols and the nativity.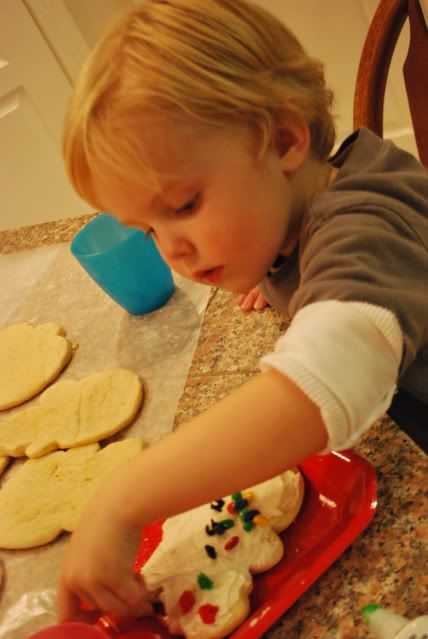 The next morning we woke up to this...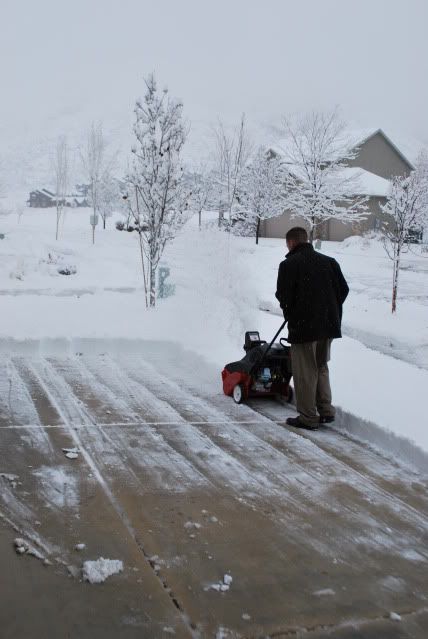 The perfect snow before Christmas!