A few days before Trey turned one I decided that I wanted to take pictures of him with his smash cake.
It also was an excuse for me to practice on his birthday cake.
Here is how they turned out: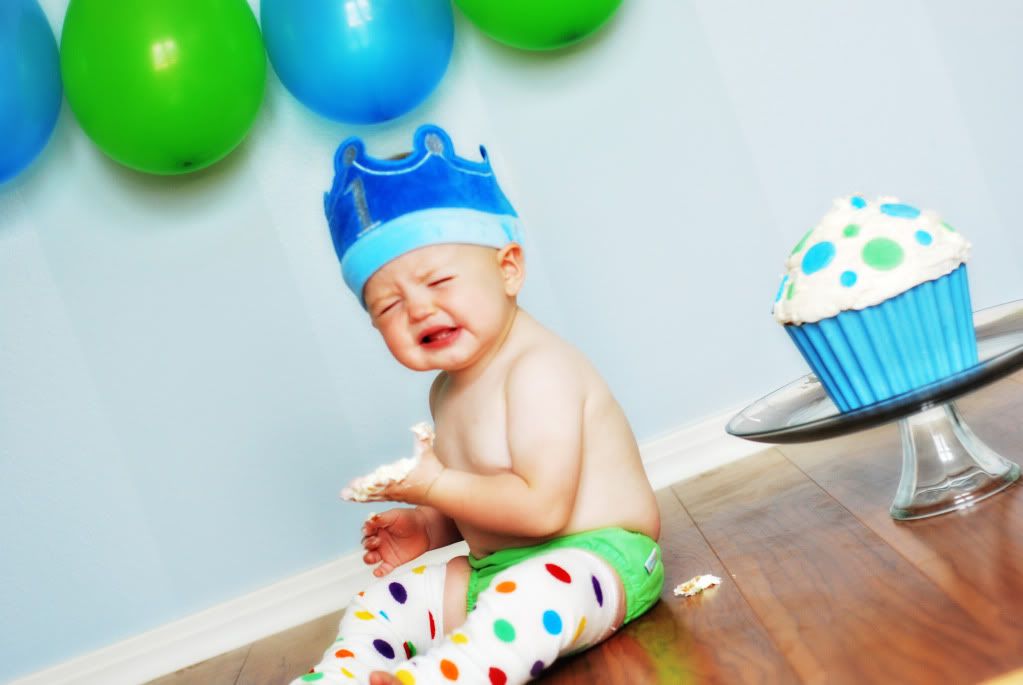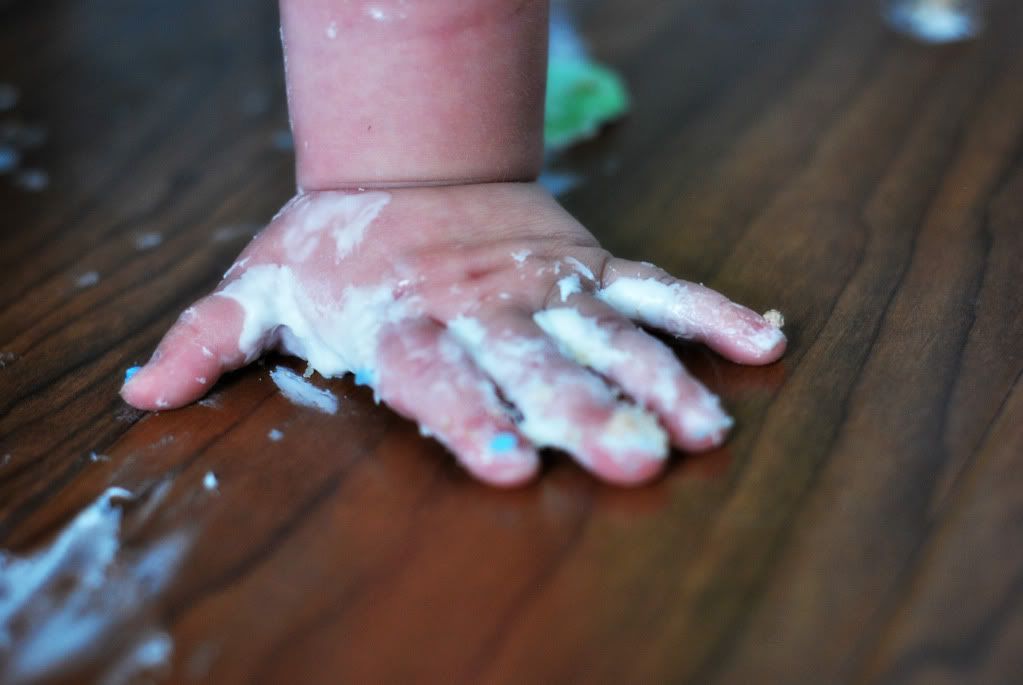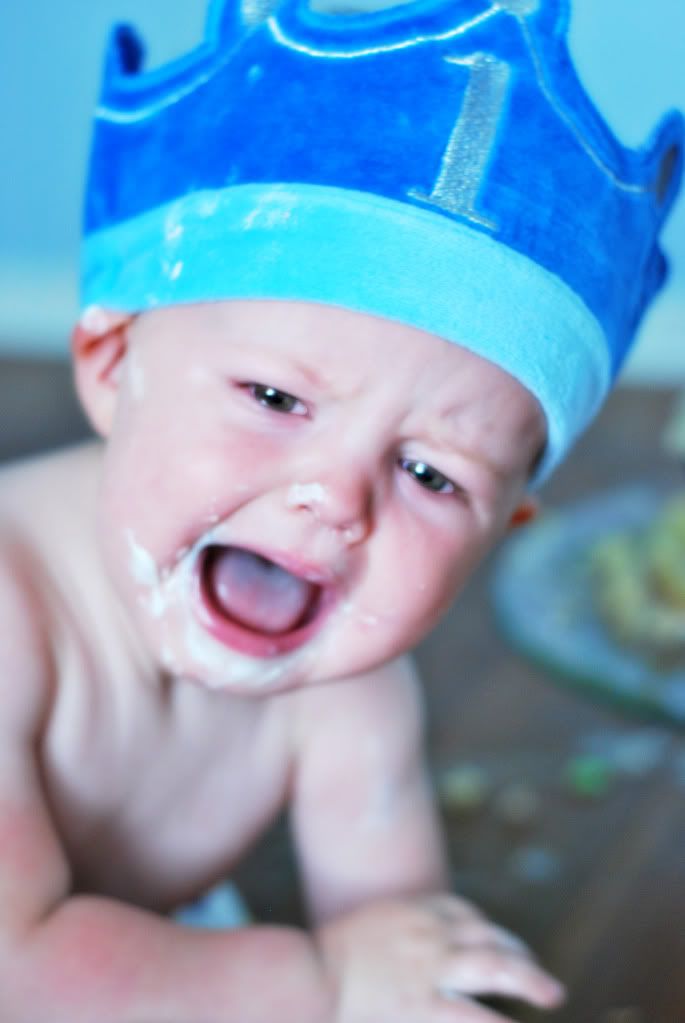 Well we started out good...at least I was able to capture the moment!