It was a Sunday, so we kept it kind of simple. I made a 4th of July breakfast, and we just played all morning before church.
That night we threw a small party for him. I wanted to do a cupcake theme so I made everyone cupcakes topped with mini cupcakes made out of fondant.
I had extra stuff so I made some mini cupcakes for the kids...very appropriate for the 4th of July!
Then Trey's smash cake was a giant cupcake.
I had some issues with his cake but overall I think it all turned out so cute!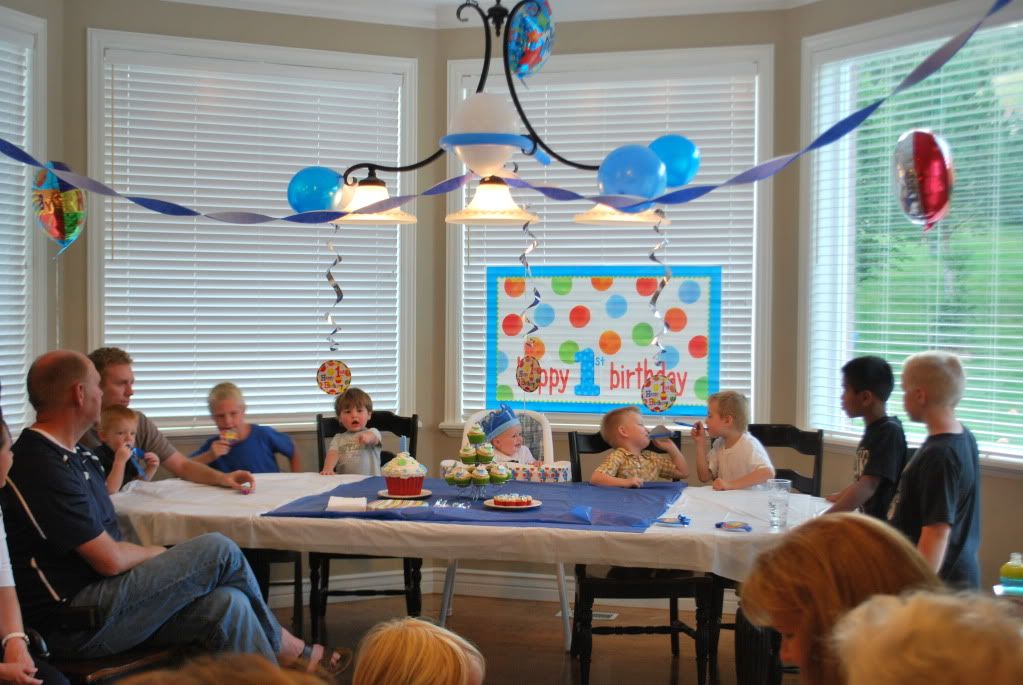 Singing "Happy Birthday"
Eating his cake
We then got all cleaned up and opened presents.
Here is a little about my boy:
He is almost walking, only takes a few steps!
He is 70% for height and 25% for weight
He says Dada, Mama, Dog, Uh-oh and Wow
Trey is very busy, he constantly is exploring and searching for new things
He loves the swings and can sit in them all day
He is a great eater and especially loves blueberries and strawberries
Trey is such a boy already, when he has a toy he makes a growling noise like a lion
Trey loves water..any kind really, especially the toilet!