Who says Utah doesn't have everything?? I always thought the one thing you can't do in Utah is surfing, but I was just proven wrong! A few Saturdays ago we got to go surfing on Utah Lake and it was so much fun! Wake Surfing behind a boat is similar to Wake boarding except you aren't strapped in at all, which makes it kind of tricky to get up. But once you are up it is super easy and you feel like you are floating. Once you are good enough you can let go of the rope and continue to surf the wake.
Here is a short video of Eric surfing. Its really cool beacuse you are so close to the back of the boat that everyone can talk to you as you are surfing.
Here are a few pics from the day. I tried it for the first time and was so proud when I finally got the hang of it!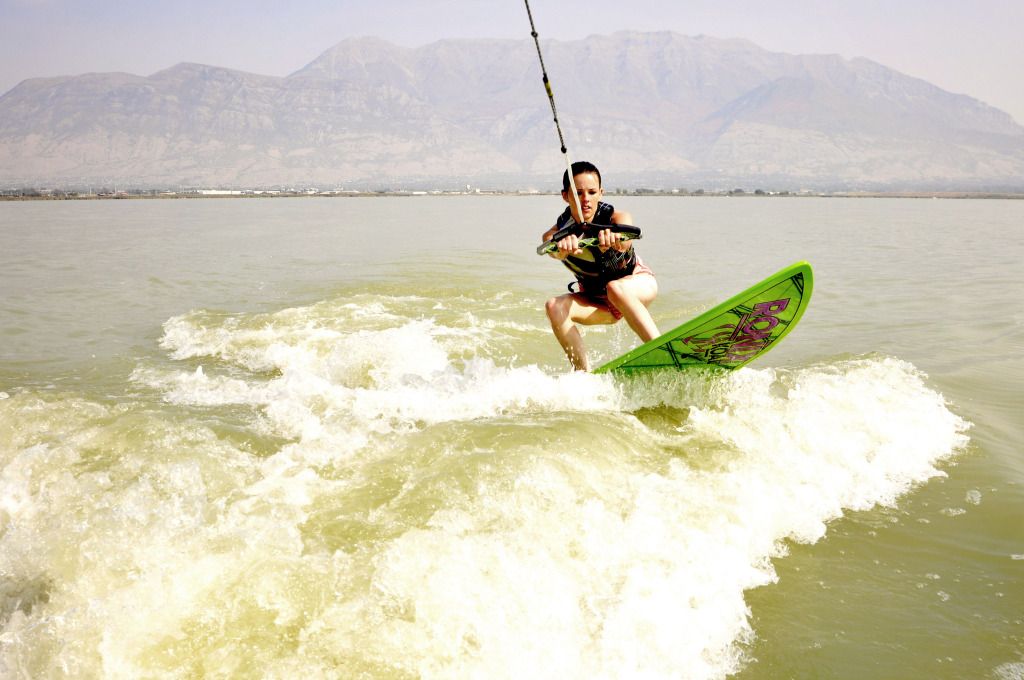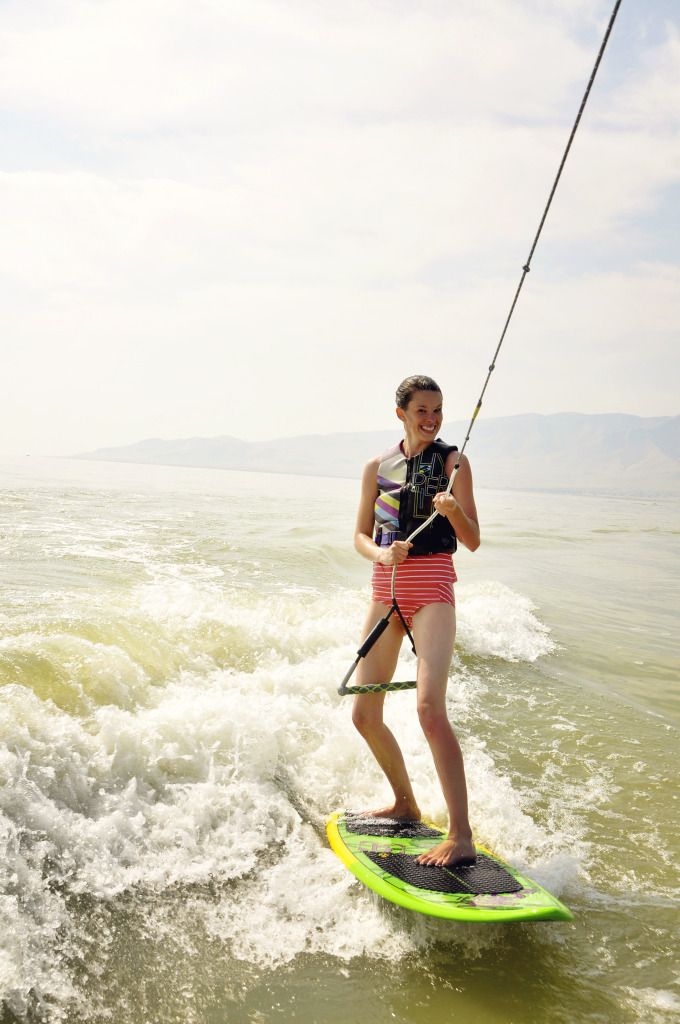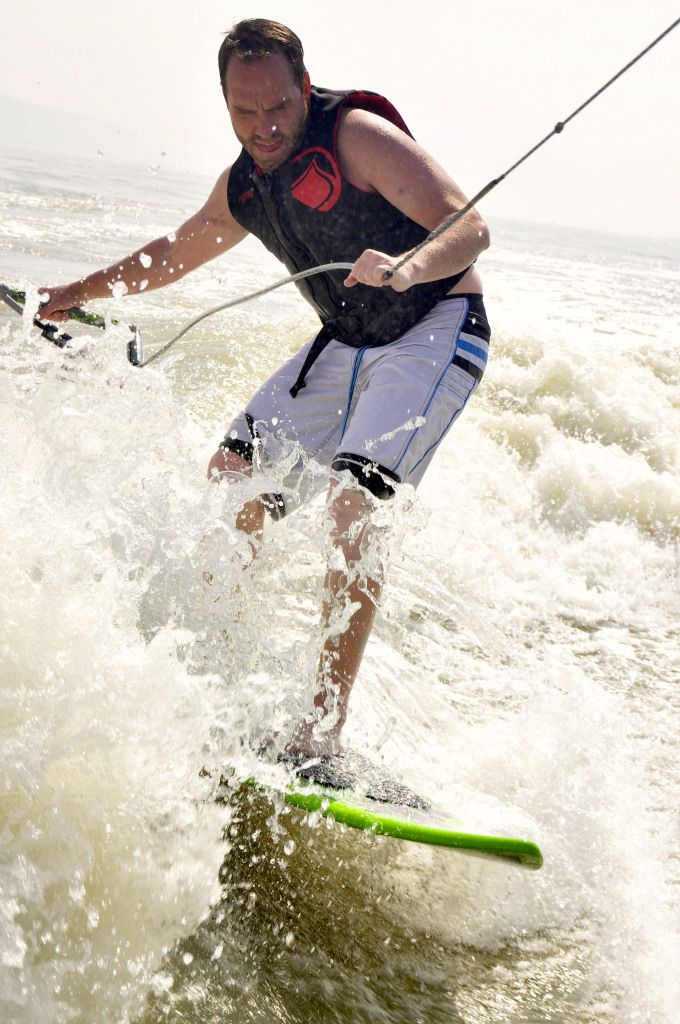 Dont mind the gross green water...thats Utah Lake for you!