The 4th of July week is always a crazy week for us. We seriously go from party to party, but we wouldn't have it any other way!
We started the week out with Eric's
Birthday
. He turned 28 on Wednesday the 1st. We celebrated with a huge BBQ at his parents house followed by some Volleyball. I was pretty excited about his present. Eric's little brother Jake and I spent 2 days on the phone trying to set up an indoor
soccer team
for Eric. We were able to get 9 guys to sign up for the team! He also helped me pick out some nice soccer cleats and shin guards for him. He loved it!!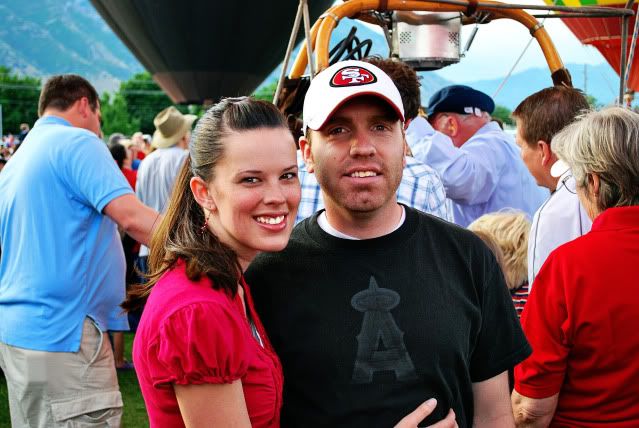 Then on Friday night we celebrated Aunt Julie's 50th Birthday with an American Idol themed party. We all dressed up in our Mo-Town best and sang some awesome karaoke. I didn't want to post any pictures to save ourselves the embarrassment, but I just can't resist this one of Eric and Jake. They were the
hit
of the show!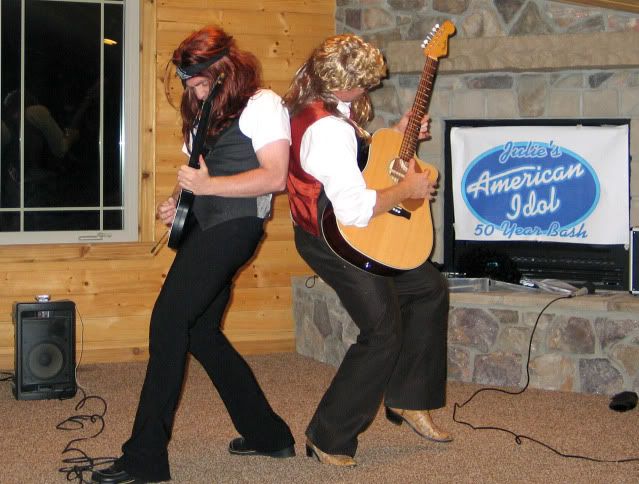 We then woke up bright and early for the annual Balloon Festival in Provo. This is the
highlight
of our 4th!! We absolutely love it! Again I had way too many pictures to post, I just love these summer mornings...so beautiful!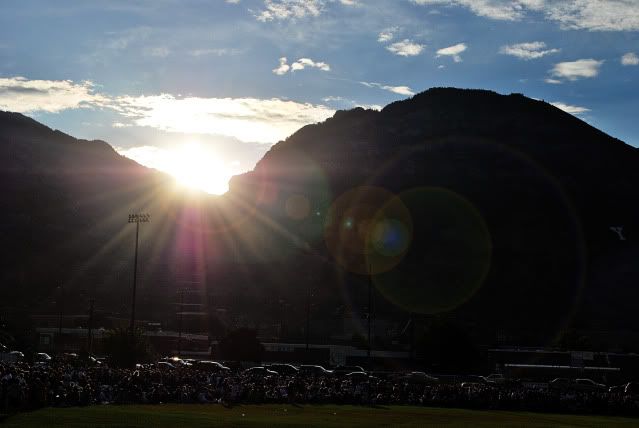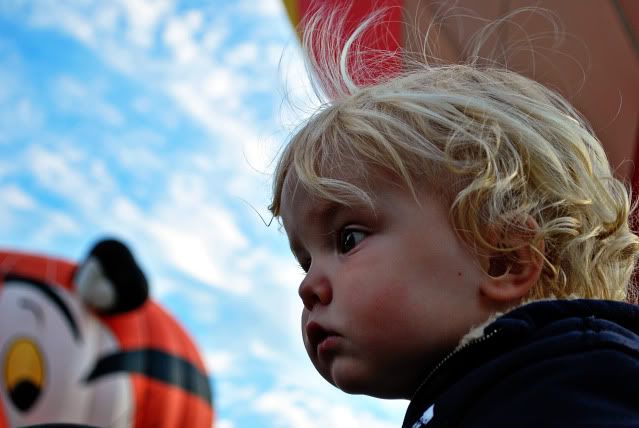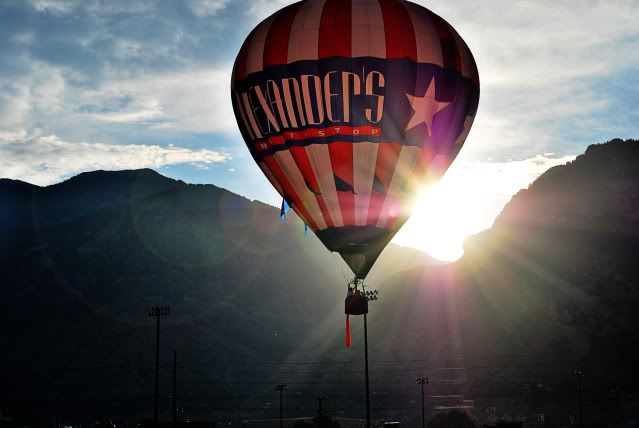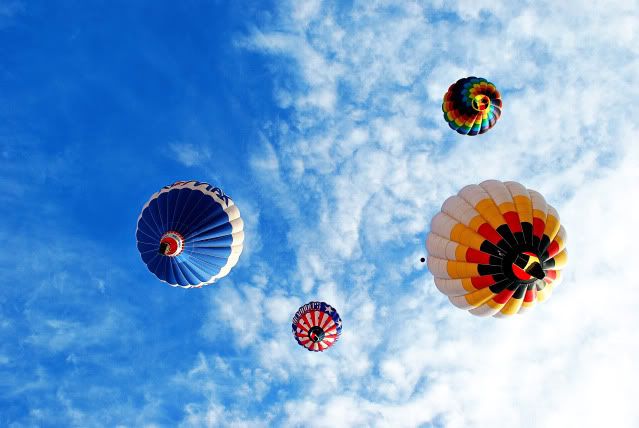 After the Balloon Festival we headed over to the
Provo Parade
. Tatum liked it for a little bit, but soon became grumpy and fell asleep. I think that is becoming an annual thing. Every year Tatum has slept through the parade...I don't know why we bother going :)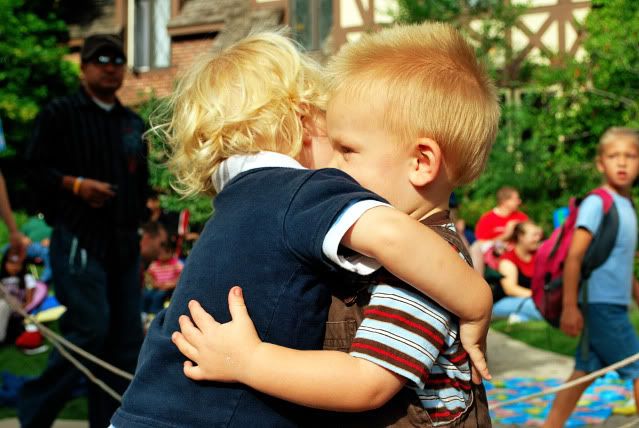 They Love eachother!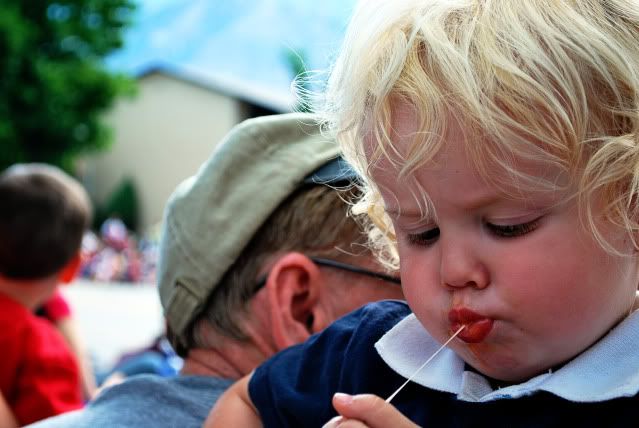 There is nothing like candy at 9am!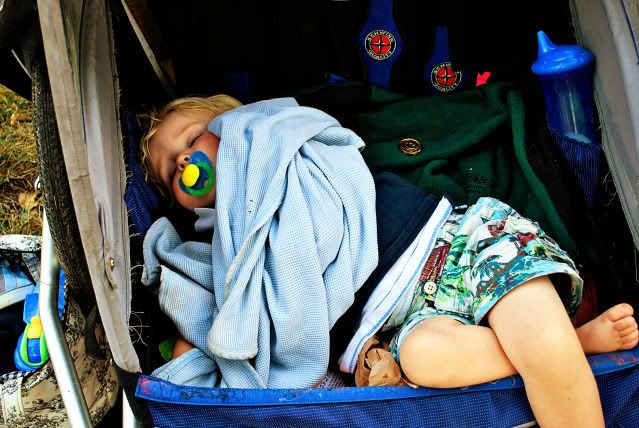 After the parade we went to our friend Jeff's Birthday party and then headed home to Alpine for a BBQ and
fireworks
.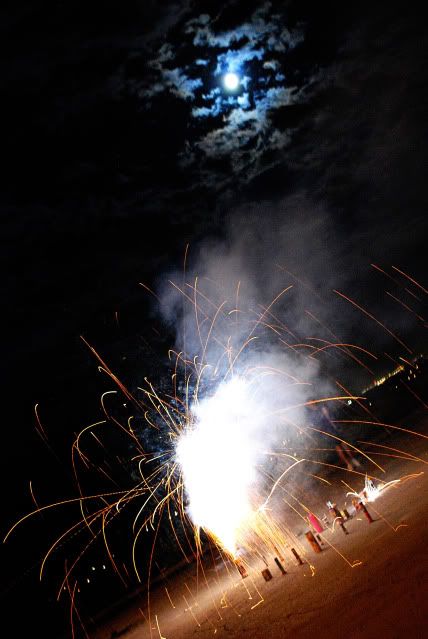 We had so much fun this last week, but we are sure glad it is over.