Last weekend we had the opportunity to go to Logan with some friends. Our friend Steve has a "cabin" up Logan canyon and let us and about 12 other friends come stay for the weekend. This place isn't really a cabin, I guarantee we didn't ruff it at all! Whenever we come up here we spend hours outside playing volleyball. This time there was snow up to our knees, but that didn't stop everyone from playing. Instead of playing volleyball I opted to play with Tatum.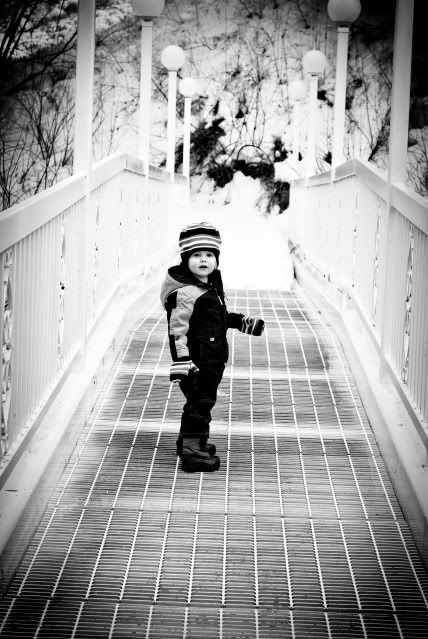 It is so beautiful here. There is the Logan River that runs right out the backyard with a bridge that Tatum loved running up and down. One of Tatum's most favorite things to do in the world is to throw rocks in any form of water. We could of spent hours down by the river doing this.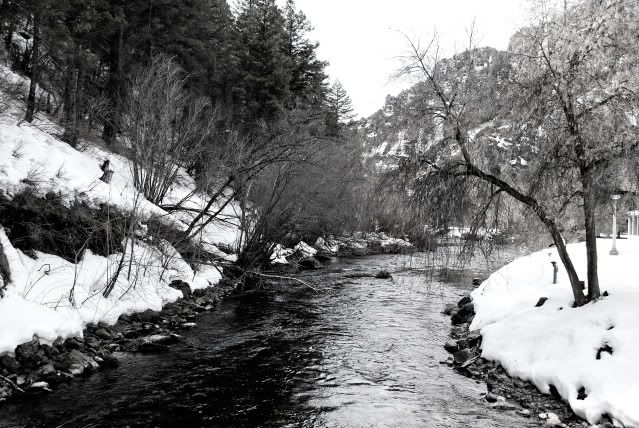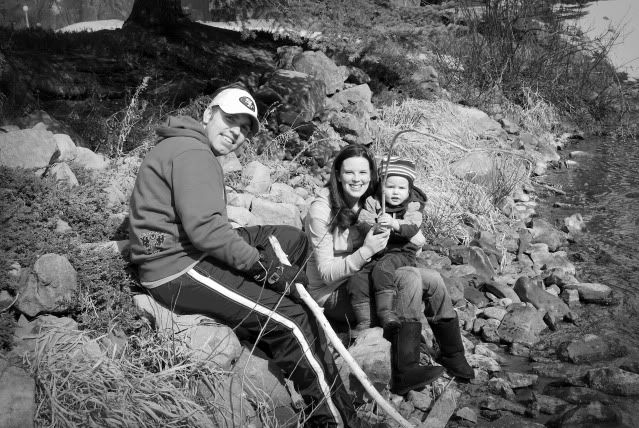 Besides playing volleyball we spent most of our time playing around the world ping-pong, cooking good food, playing games and hanging out in the hot tub. They have an indoor hot tub and every night a good amount of time was spent in here. The hot tub was so hot that this room becomes more like a sauna...hence Tatum's crazy hair! I love how grown up he is, he just loved hanging out in the tub with the big boys!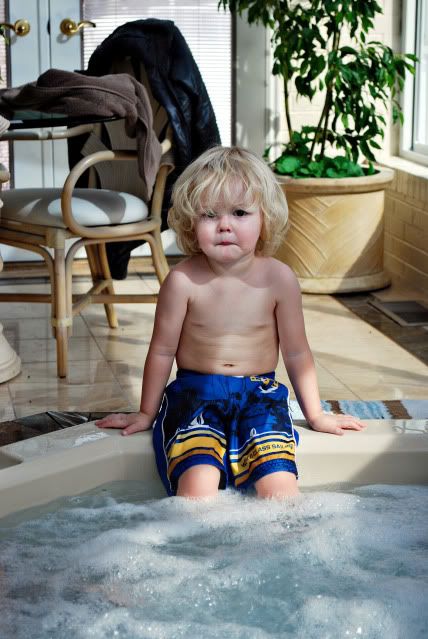 I didn't get any pics of the whole group, but there was a lot of us! It is so fun to just get away with good friends!