This year I really wanted to go all out for
St. Patrick's Day
because I totally forgot about it last year. But of course things got busy and I got lazy and I kind of forgot again. So when I woke up realizing it was a holiday, I rushed downstairs and made some
green pancakes
. I waited and waited and waited for Tatum to wake up. This little stinker woke up at 10:00! That never happens! At least that explains his
"bed head"
in the bottom picture!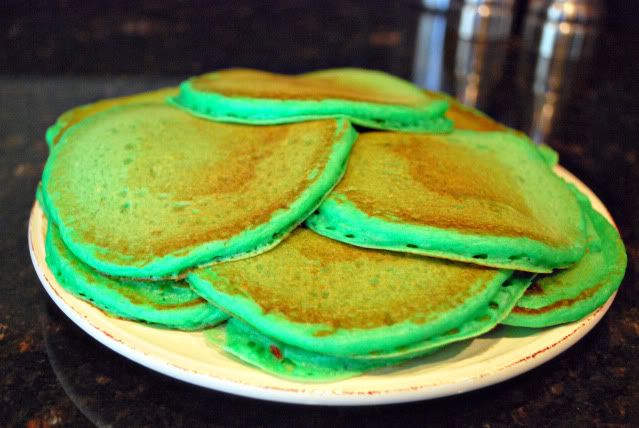 He thought it was so fun to have everything green! By the time he ate I had to rush him upstairs to get ready for his gym class. It was like pulling teeth. This kid
LOVES
his jammies! Sometimes it takes some major persuasion to get him dressed. I started to tell him that he had to wear green because it was St. Patrick's Day and then went on to explain
what
St. Patrick's Day was. I watched as the look on his face went from calm to confused to
terrified
as I explained that people would pinch him if he didn't wear green. My mistake!
After gym cousin Noah came and brought Tatum these awesome glasses (Tatum's exact words). I thought they were so funny that I had to get some pictures.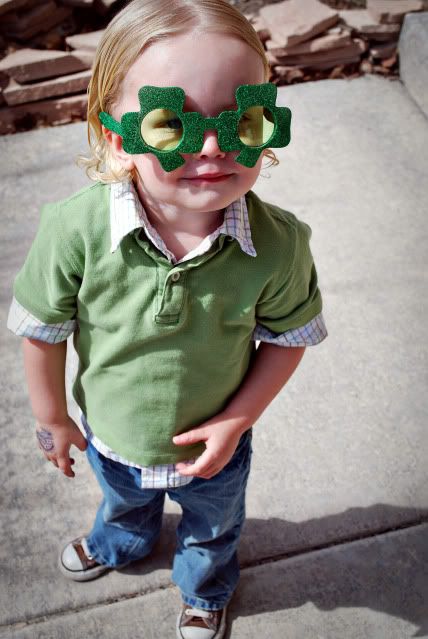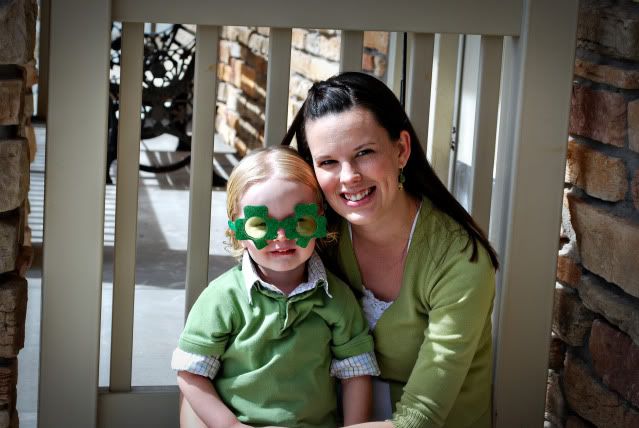 Well as strange as this holiday might be, Tatum sure had fun enjoying all of the
"green"
and thats all that matters.