Oh my heart...my little boy is so grown up now! Tatum turned 3 on Saturday and I can't even believe it! I'm sure I will be shocked with every Birthday of his, but 3 seems so old to me. Maybe its the fact that this year when I asked him what kind of Birthday he wanted he said
Star Wars,
what 3 year old asks for a Star Wars party (especially one who has never seen it before)?? Well mine did and let me tell you, it was a
HUGE
success!!
We all dressed up in costume...Tatum was Luke Skywalker.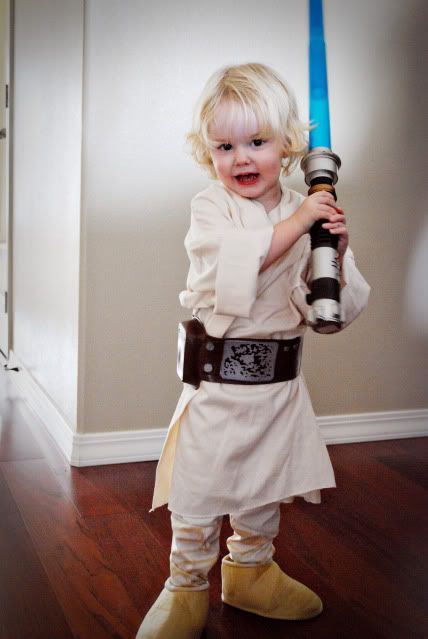 I was Princess Lea (my neighbor had all of these costumes and let us borrow them, Eric's was by far the best!)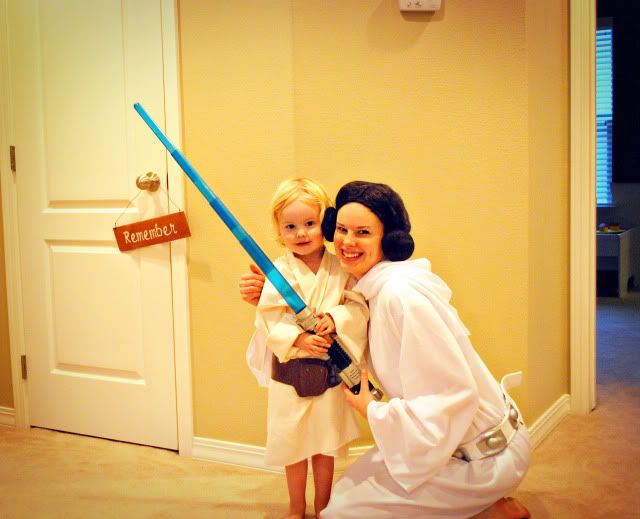 While we waited for kids to arrive we put Star Wars on and let the kids play with their lightsabers. This picture totally makes me laugh...they all were so into it!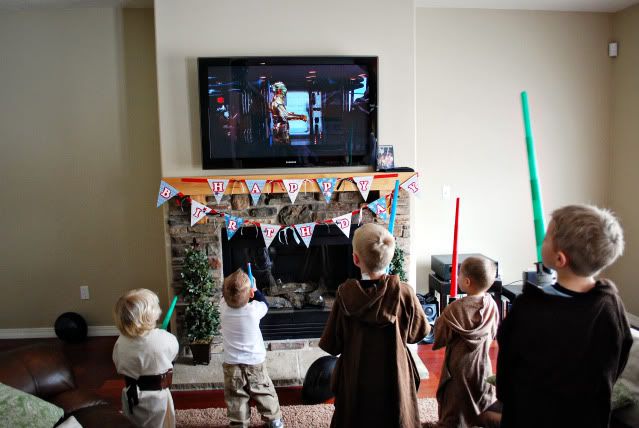 After everyone got here we sent them downstairs for a little Jedi Training. First they had to learn the moves...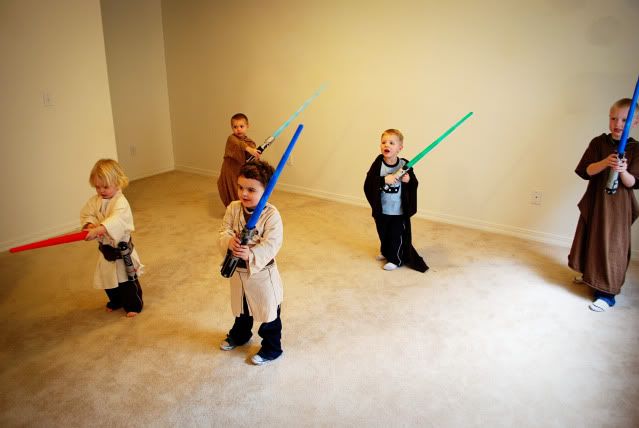 Then they had to practice their moves on a balloon to get ready for their final match...
Chewbacca!!
(This was Eric's costume. We never revealed who was behind the mask, my nephews were sad that Eric missed seeing him!)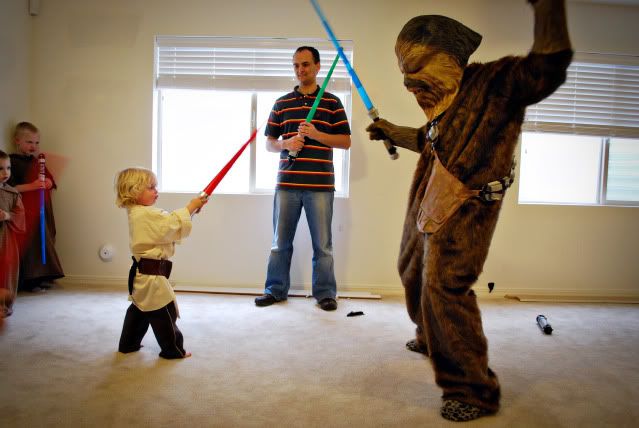 Using the force...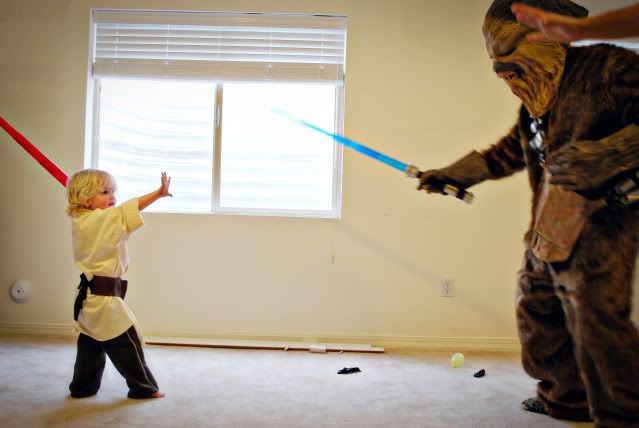 After we defeated Chewy we had to defeat the Death Star. I bought a soccer ball pinata and we turned it into the death star. The kids loved it! We had them hit it with their lightsabers and soon saw that 3 year olds are not very strong. We had to get a bat and it took some of the older kids to break it.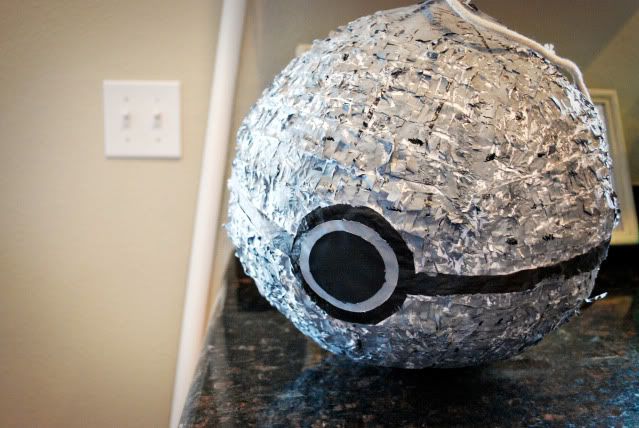 Watching these kids picking up the candy felt like I was watching it in slow motion. They all took their time, it seriously took about 10 minutes to pick it all up!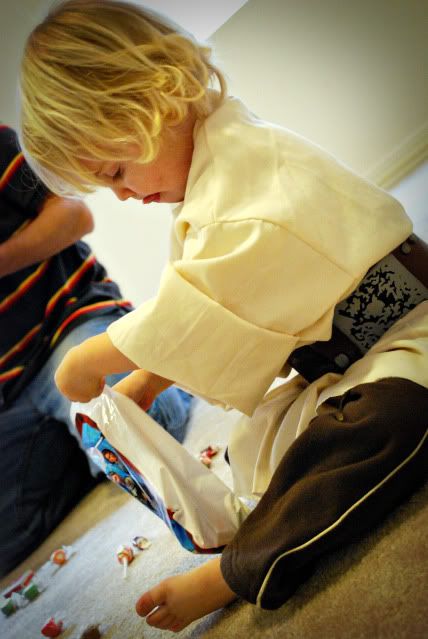 We then headed back upstairs to sing Happy Birthday and open presents. This kid was so spoiled, it was like Christmas all over again!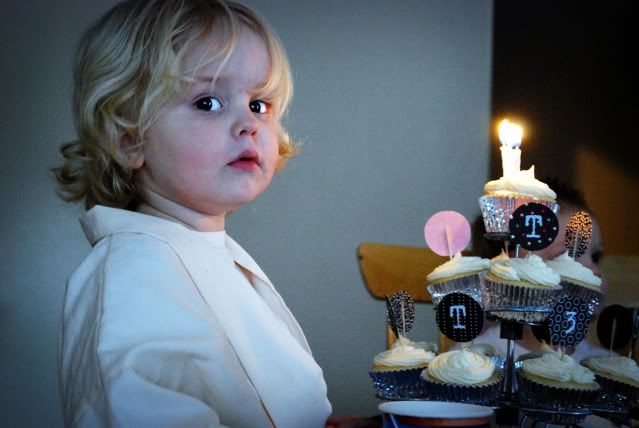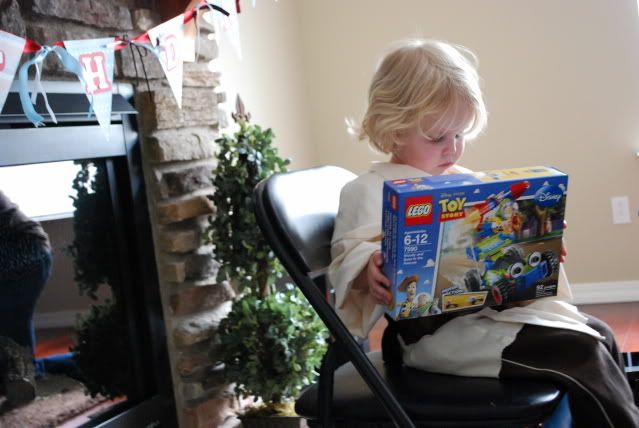 We enjoyed treats in true star wars fashion with Yoda Soda (Lime Sherbet with Sprite)...
lightsabers (chocolate covered pretzels)...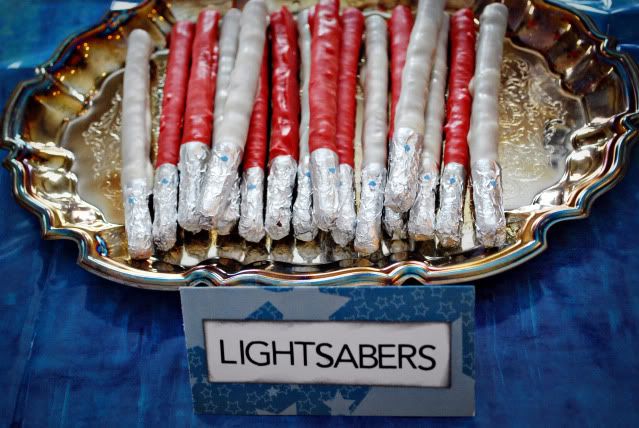 and Wookie Cookies...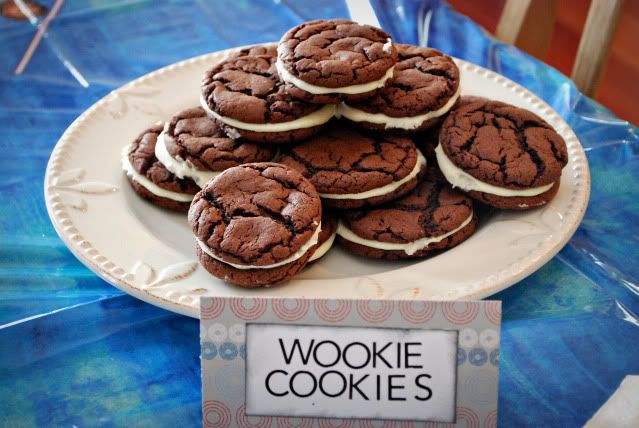 We had so much fun planning this party and are so thankful for everyone who came to share this day with Tatum!
HaPpY bIrThDaY Tater Bug!!!