A few days before Thanksgiving we got a huge amount of snow! It didn't stop snowing for 2 days and it was the perfect snow for sledding and building snowmen. One morning after Tatum went to school, Trey came downstairs in his pjs, rain boots and gloves and asked to go play in the snow. I thought it was so funny and had get the camera out.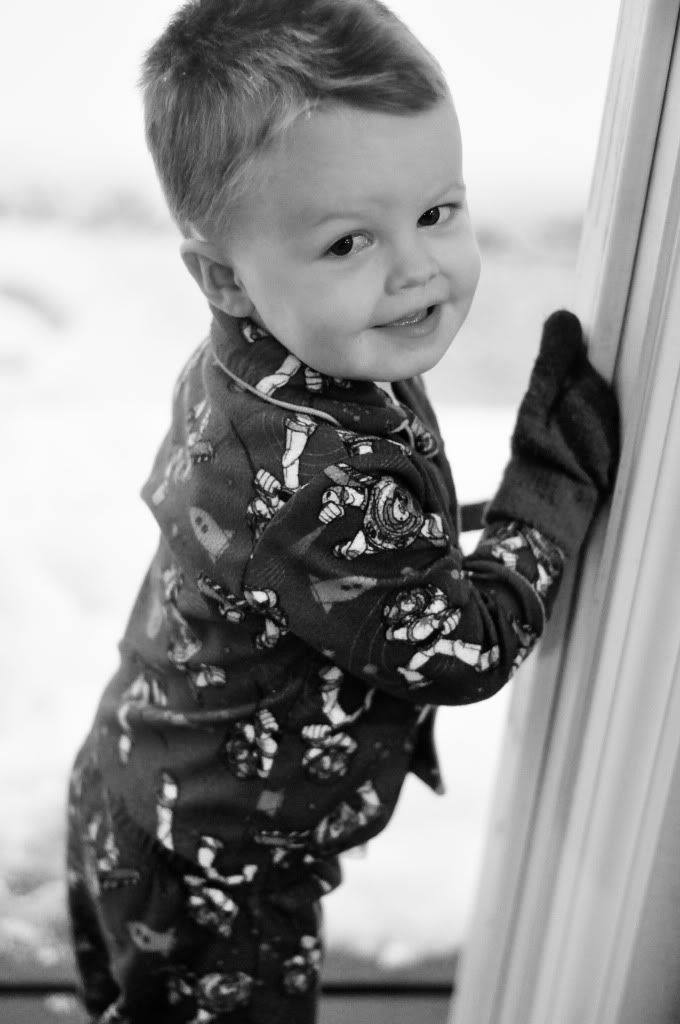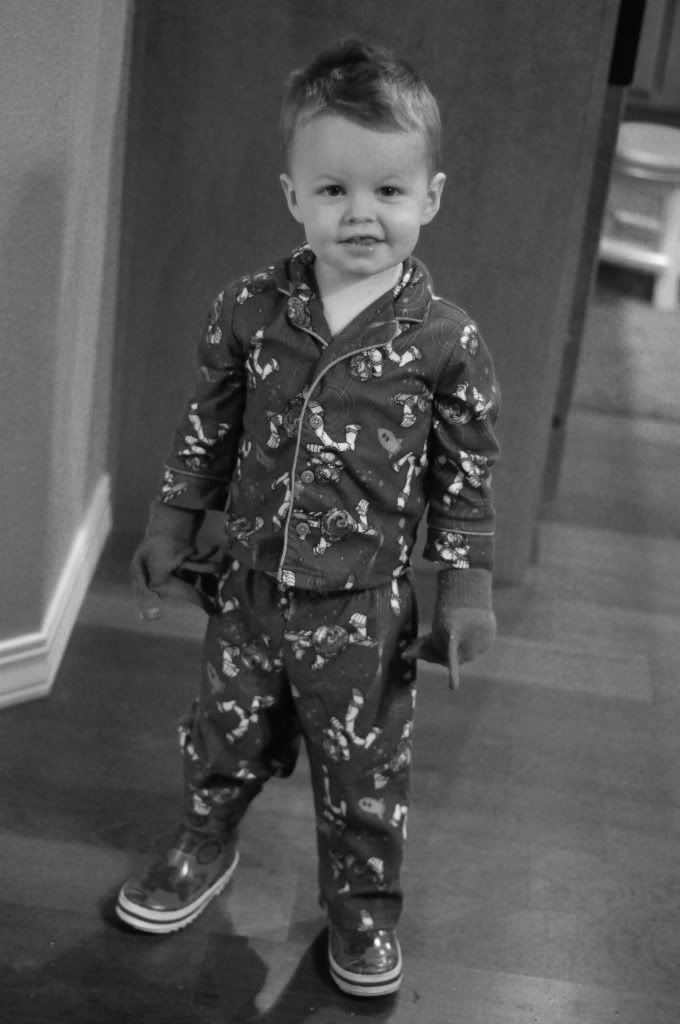 The next day we took the kids out to sled on the hill across from our house and they had so much fun. Others went sledding before us so the snow was a bit patchy. It was Trey's first time sledding and he couldn't get enough. I seriously love his face in this pic...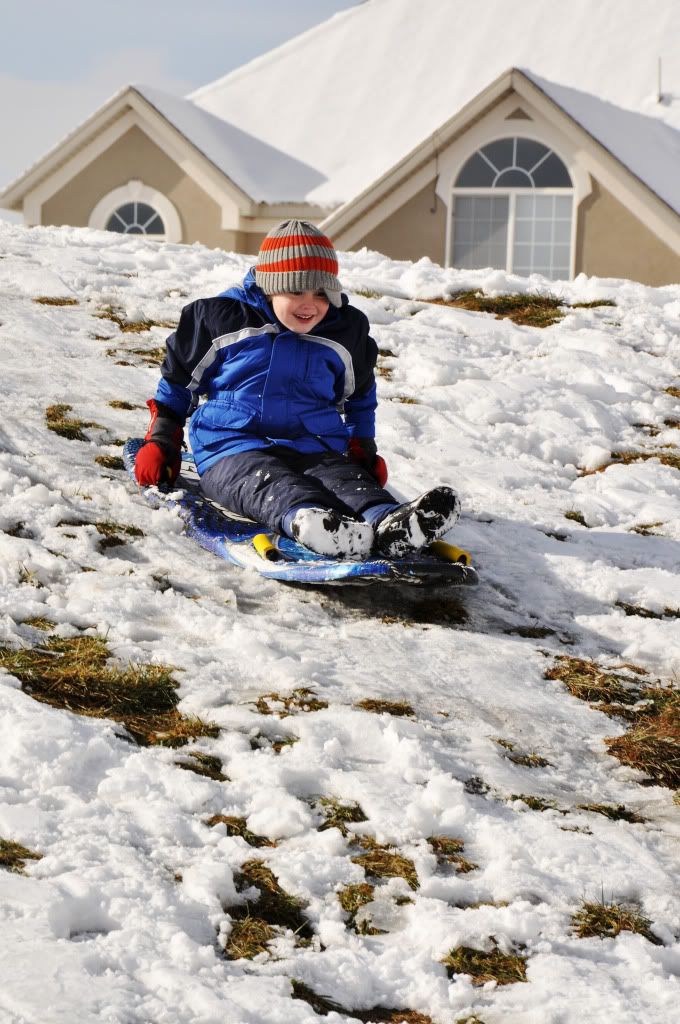 I love the fall leaves in the background...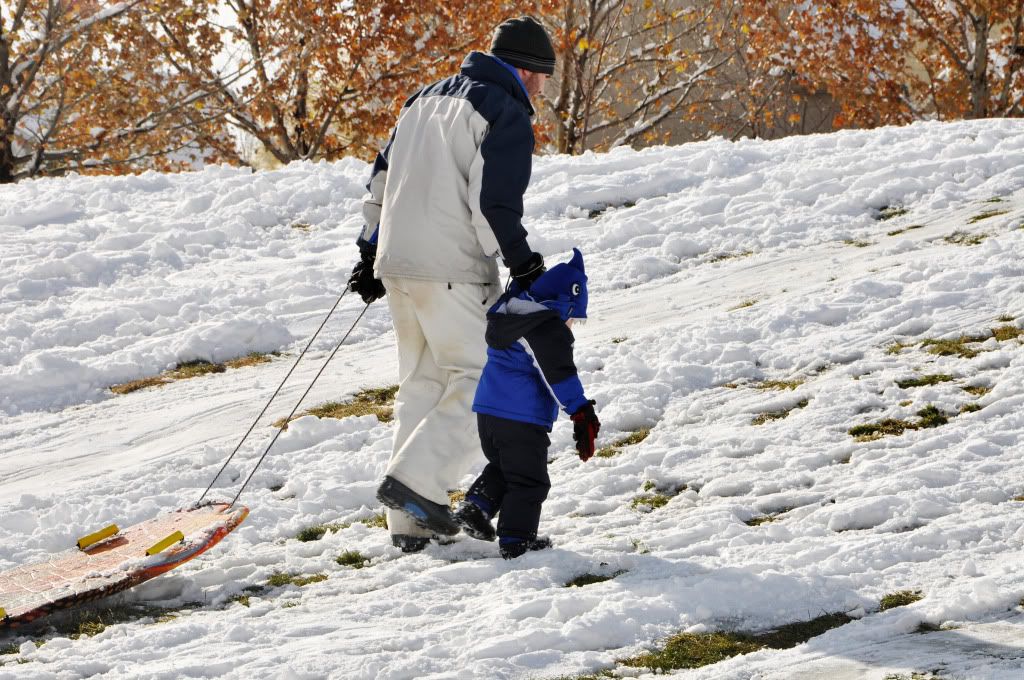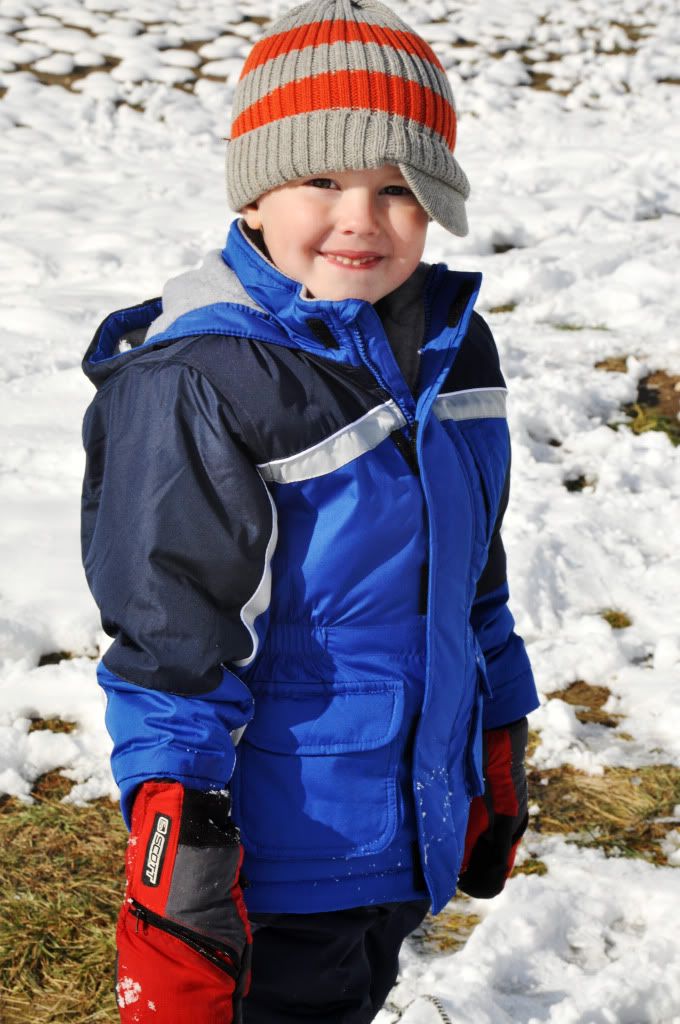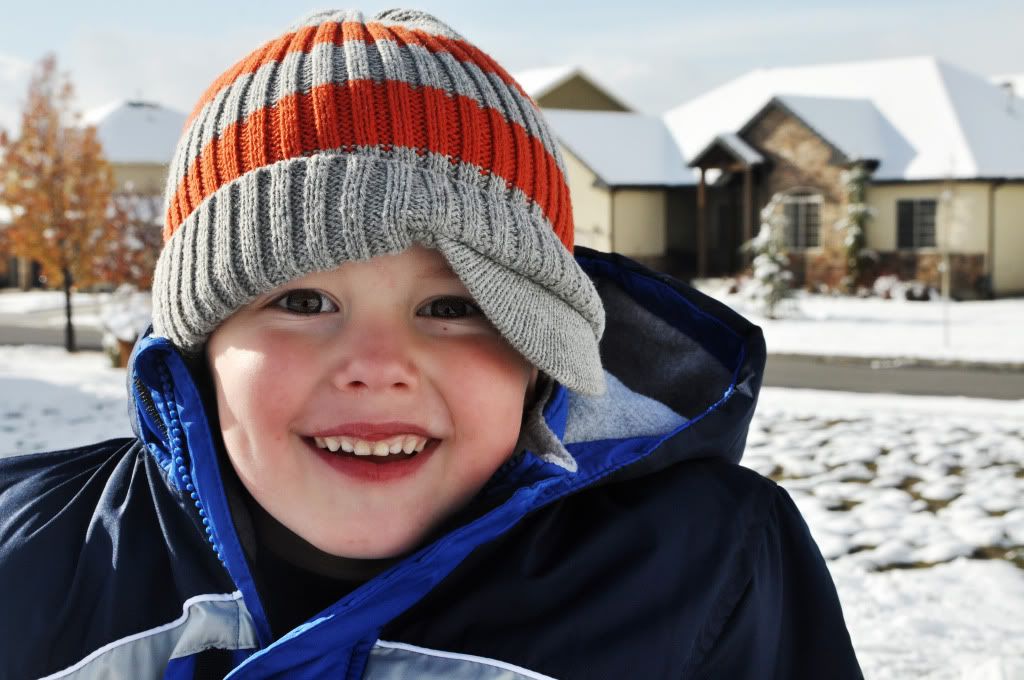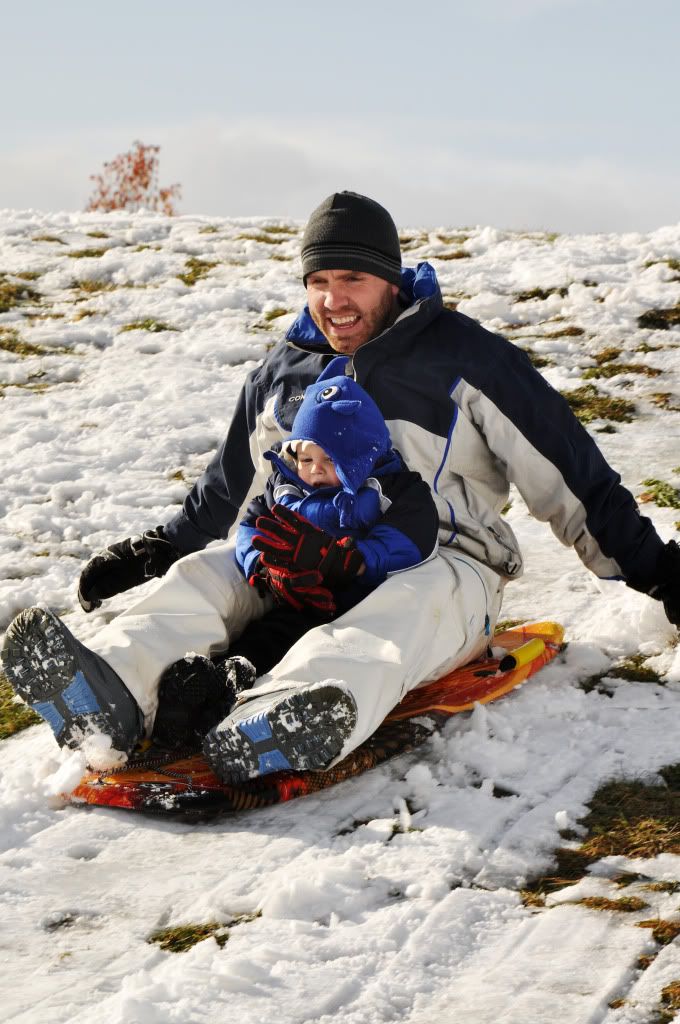 My camera battery died before I could take any pictures of myself with the kids. After sledding we had a snowball fight with the neighbors and then went in for some hot chocolate. Shortly after Trey was wiped out and crashed on the couch. He never does that!!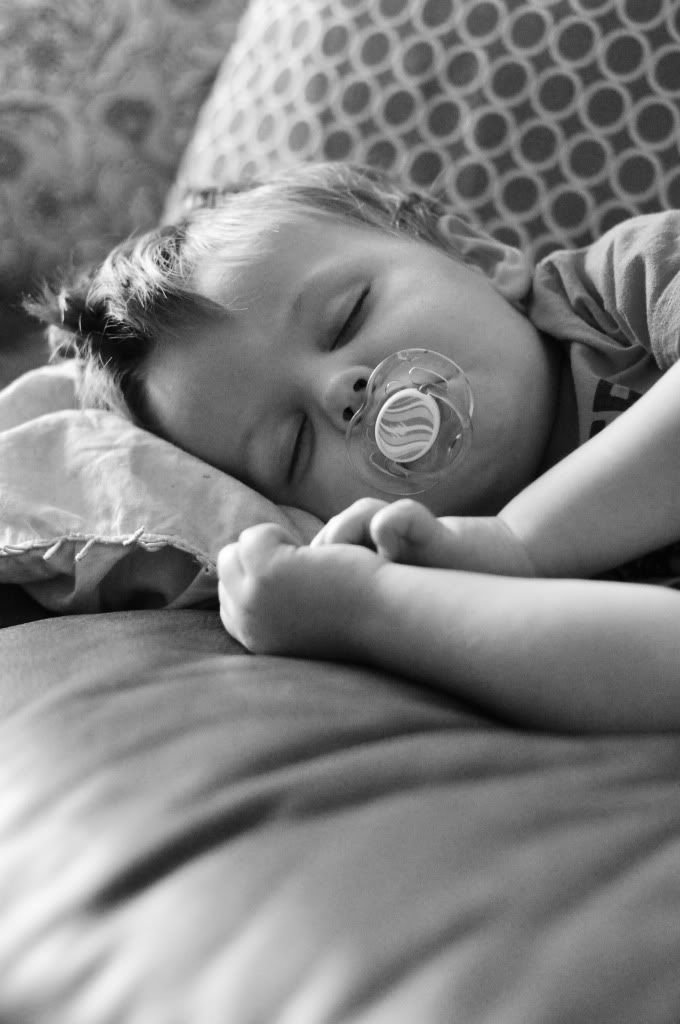 The first snow was a success!!