We had a lovely Fathers Day this year. I felt bad because Eric had meetings in the morning before church, so I couldn't make him a delicious breakfast. After church I made sure that Eric had some peace and quite to take a much needed nap. That evening we went up to his parent's house for dinner and to see his Dad. The boys helped me make Grandpa a candy poster which he loved :)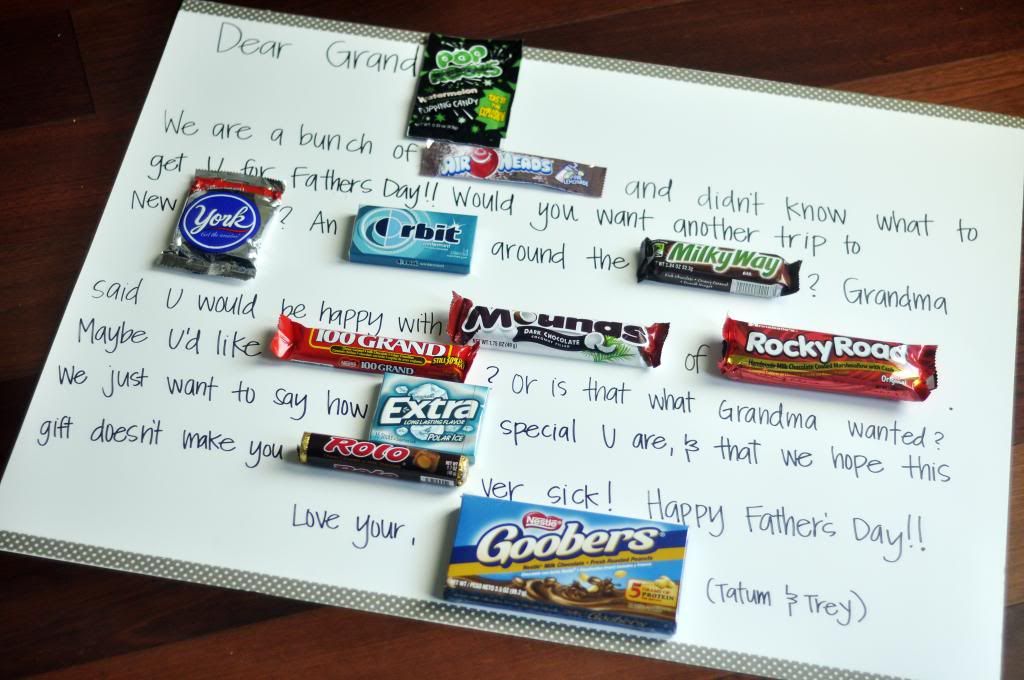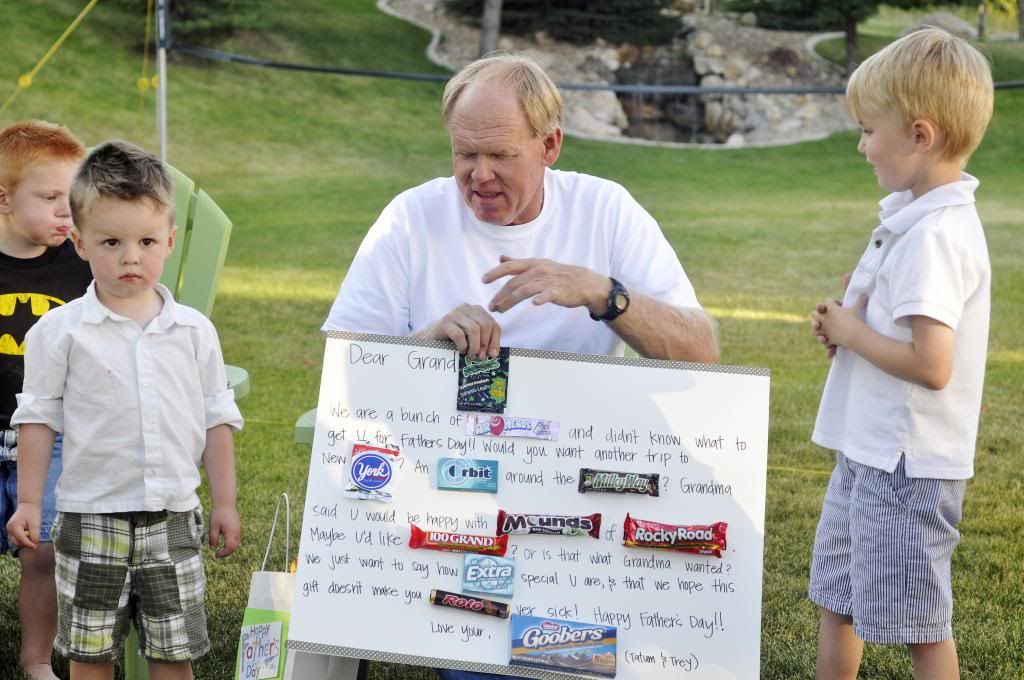 Grandpa opening his gifts.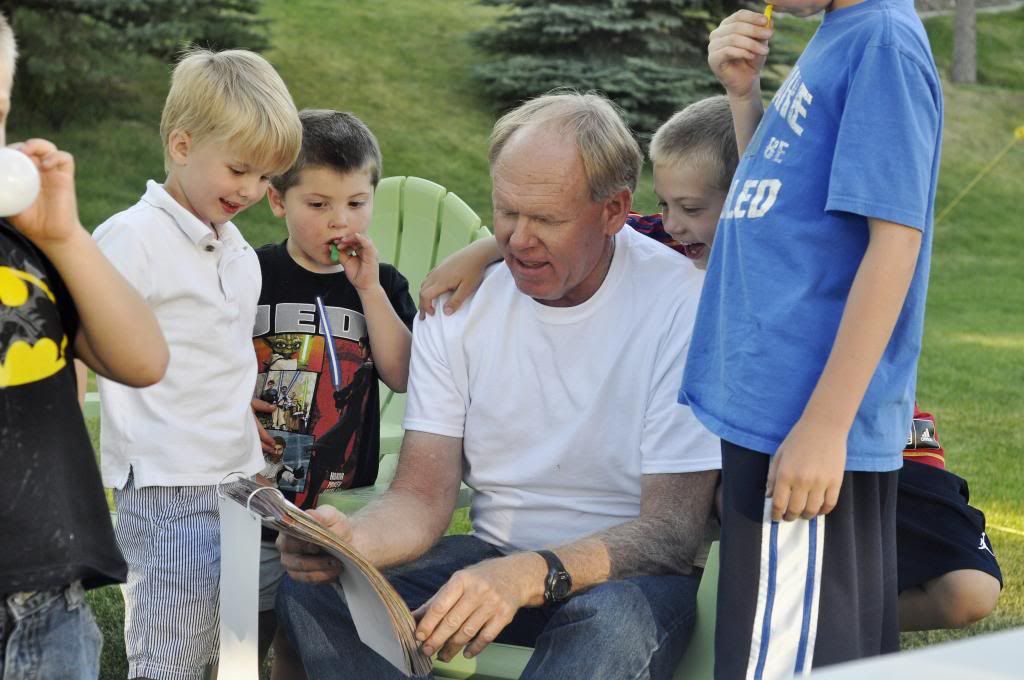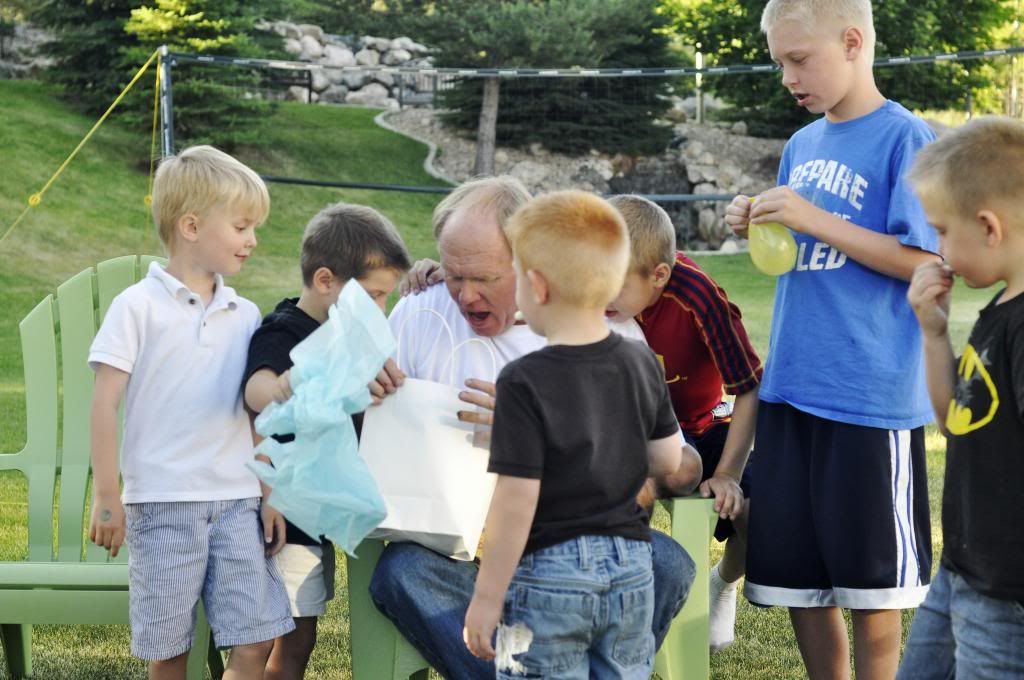 After dinner Eric got dog piled on by all of the boys.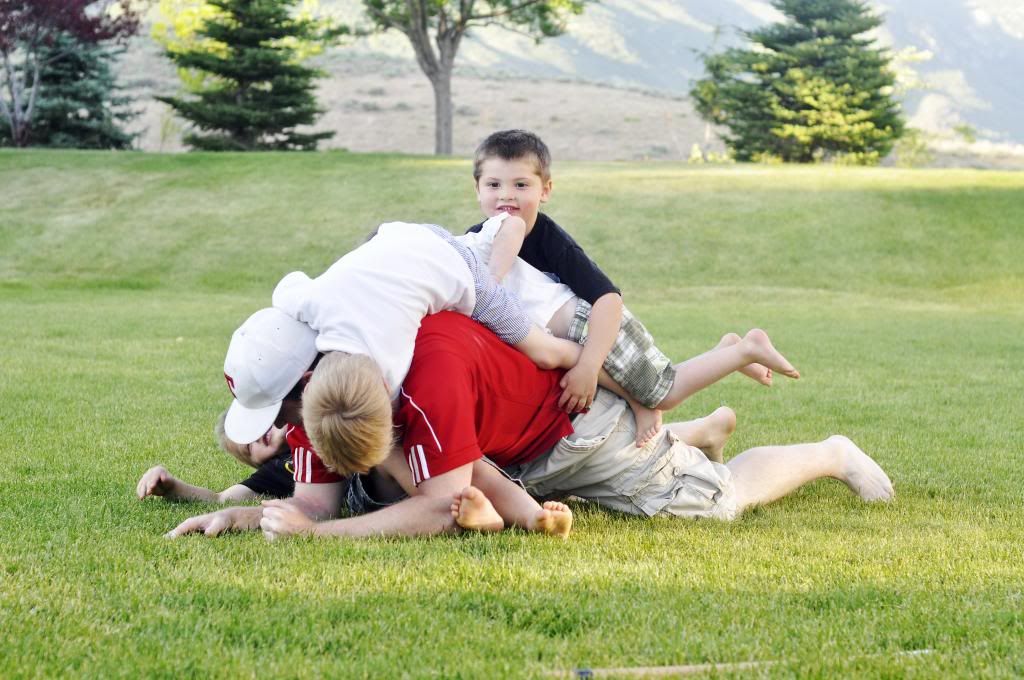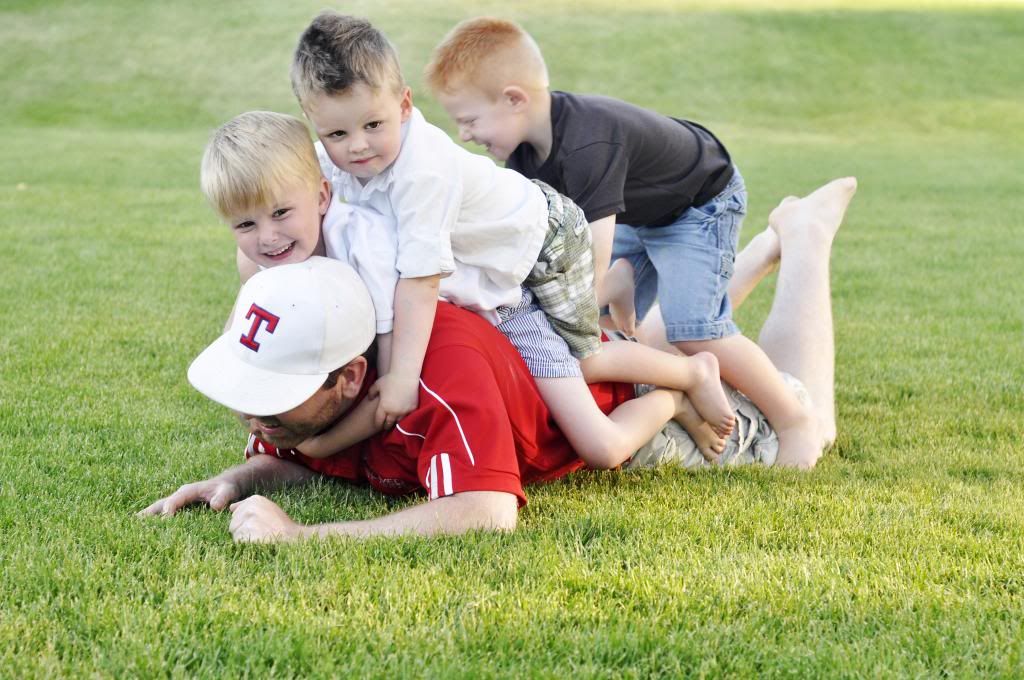 He is so strong :)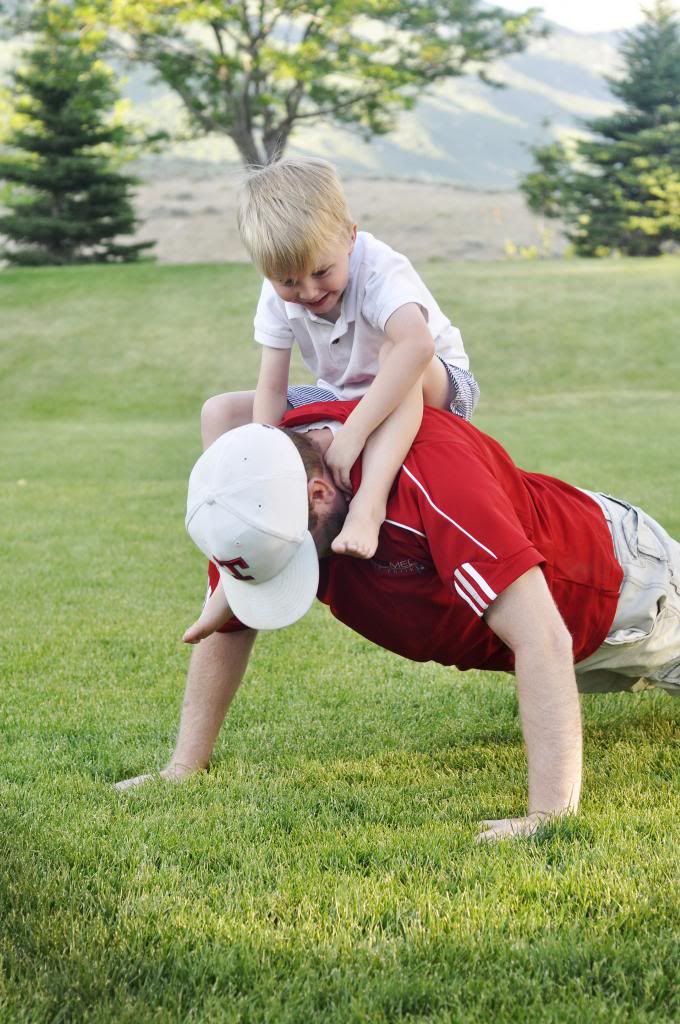 and the perfect way to end the evening...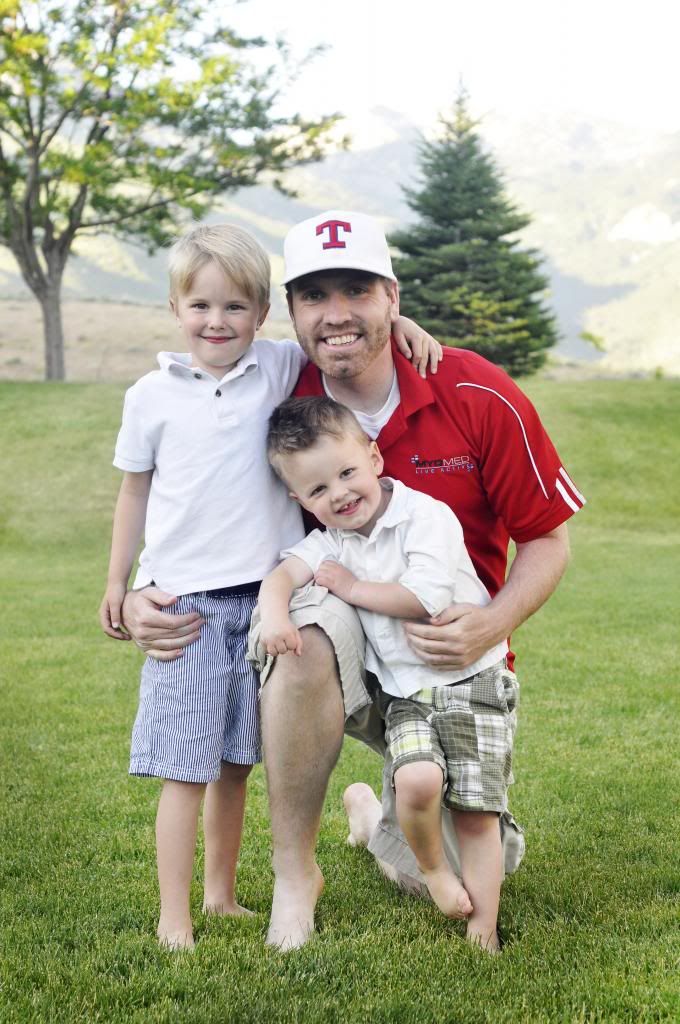 I am so lucky to have this man in my life and am so thankful for him every single day.