We had a fabulous Thanksgiving break this year. We spent 8 days in California with my family. Here is a run down of what we did there, I seriously have a bad habit of posting WAY to many pictures...
..Jay Leno..
Eric searched and searched for tickets to talk shows and didn't think he would get any. He emailed the Jay Leno show and they emailed back with 2 tickets to see Arnold Schwarzenegger and Lady Gaga! Usually you have to reserve them 4-6 weeks in advance! Talk about lucky! Well we got there and waited in line for about an hour and finally got inside. We handed the lady our tickets and she escorted us down a hallway and onto the set where all of the floor seats are. The floor seats are all reserved with tape and they sat us in the second row! We felt so lucky because the people in front of us in line sat in the very top row! Right as the show begins Jay comes out and everyone in the front rows run up to slap him a high five, Eric totally was on TV slapping Jay a five! Jay is such a nice guy and pretty funny too! It was so fun, I think we will attempt this every time.
..Disneyland..
We got some cheap tickets to Disneyland the day before Thanksgiving. We figured it was worth it because its the last time we can go before we have to pay for Tatum. Disneyland was decked out for Christmas. They had a huge Christmas Tree in the front, the castle was so beautiful with lights and icicles, they played Christmas music throughout the park and they changed the Haunted Mansion to be the Nightmare Before Christmas. We had such a blast and seeing Tatum react to his favorite Characters made it worth every penny.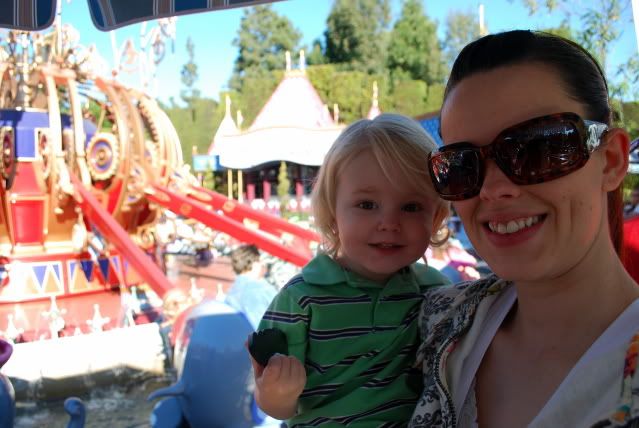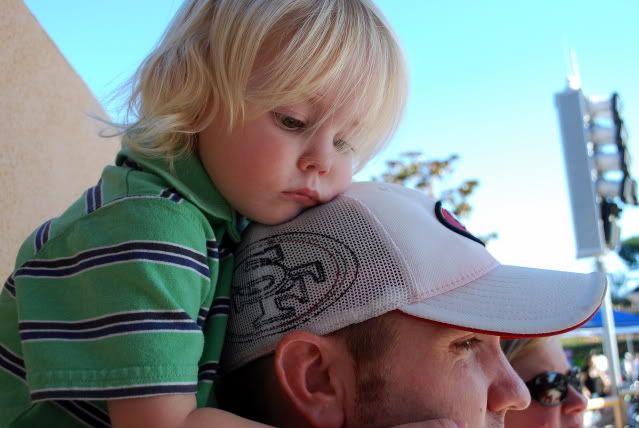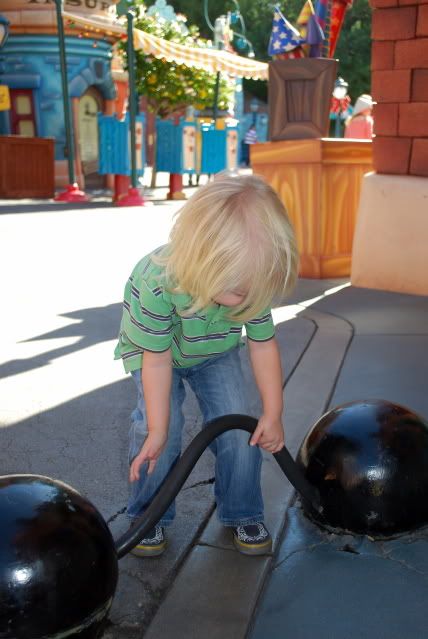 Tatum saw all of his favorite Characters. Mickey...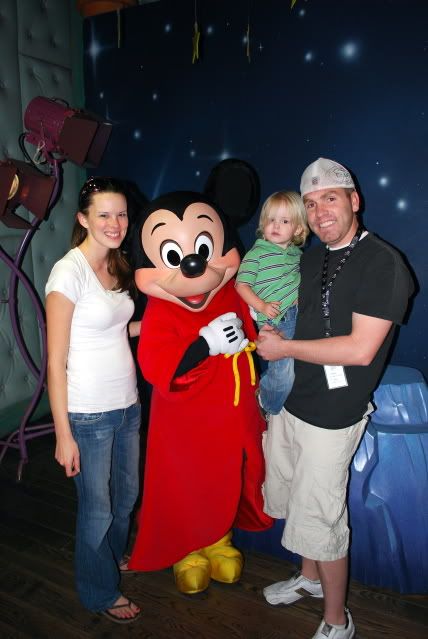 Pluto...
Woody...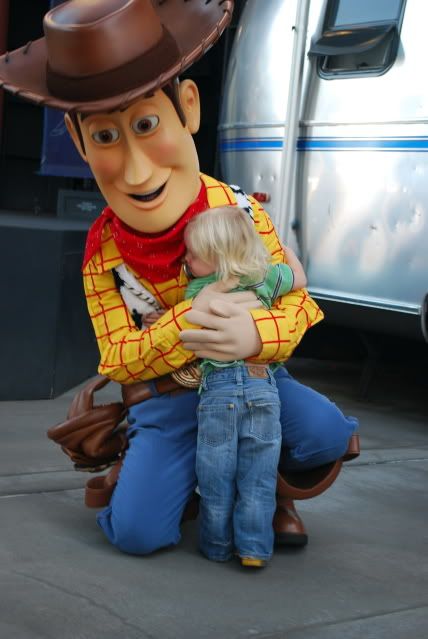 And one not so favorite Stitch...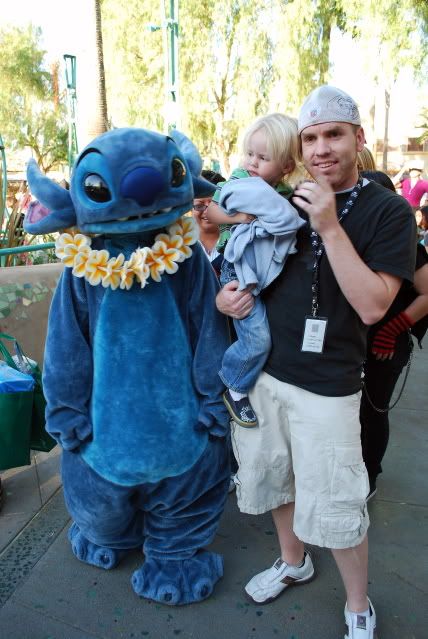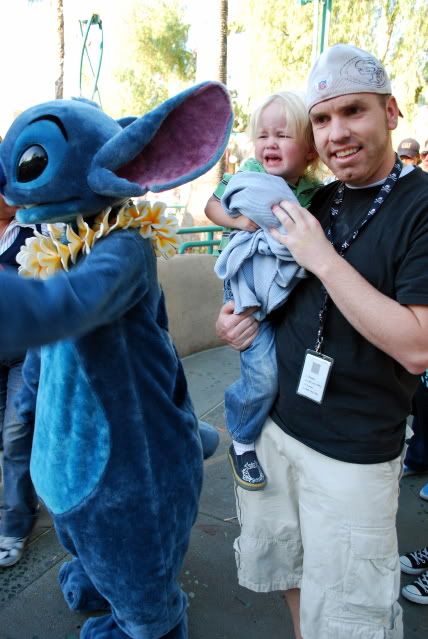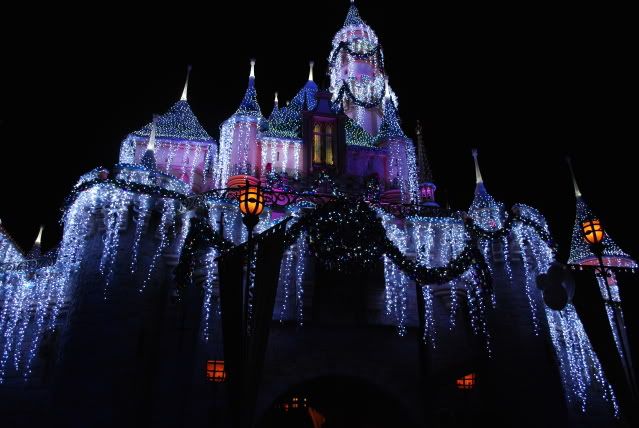 ..Griffith Park..
There is a small train park close to my parents house that we took Tatum to. He is so into trains right now! He loved riding the train and seeing all of the big trains.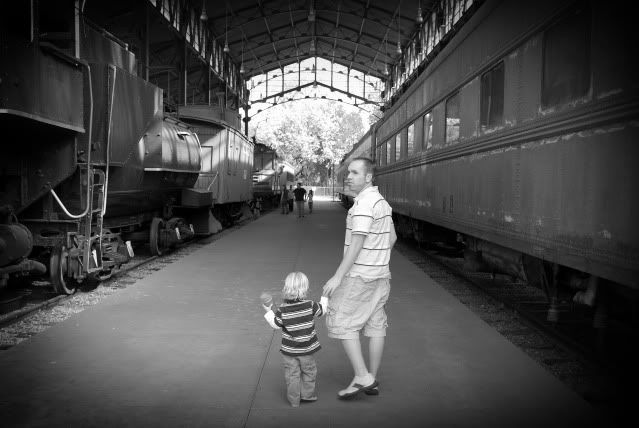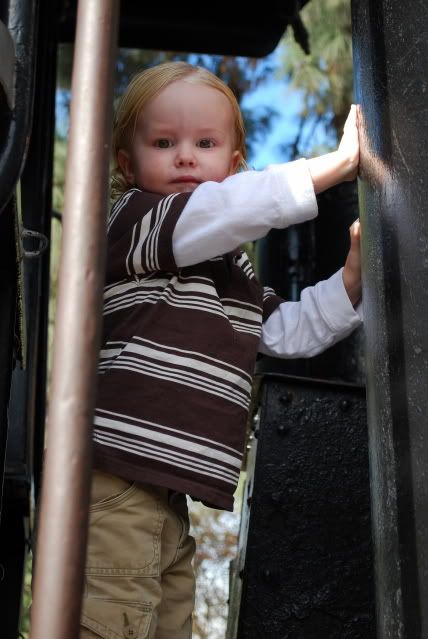 ..Americana..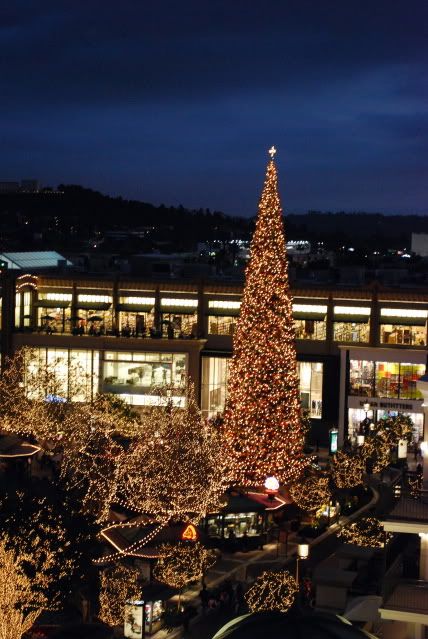 We went with my family down to the Americana shopping center. Its a lot like the Gateway but way more fancy! They had it all ready for Christmas with Lights, Santa's house and they even make it snow! We walked around enjoying the views and then Eric took Tatum home so that I could go with my family to see New Moon...better than the first but over all not impressed!
They have chandeliers hanging between the buildings.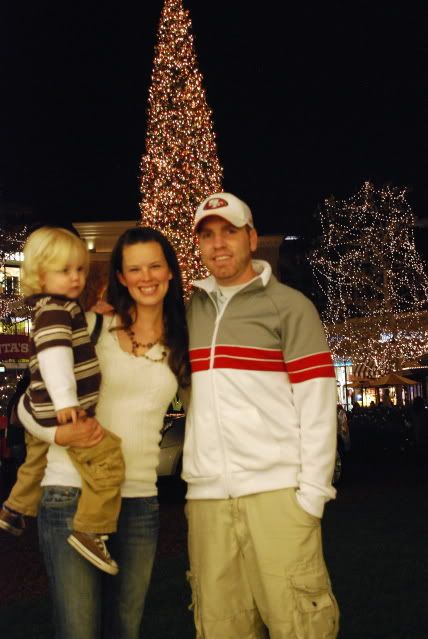 We were able to do a lot but still spent a lot of time with family. I love the Holidays!