During the week after Christmas Grandpa Scott had a slow day at work and decided to take all the grand kids to the Church History Museum. The kids loved it and had so much fun with Grandpa. Afterwards he took everyone out to lunch. Such a fun memory!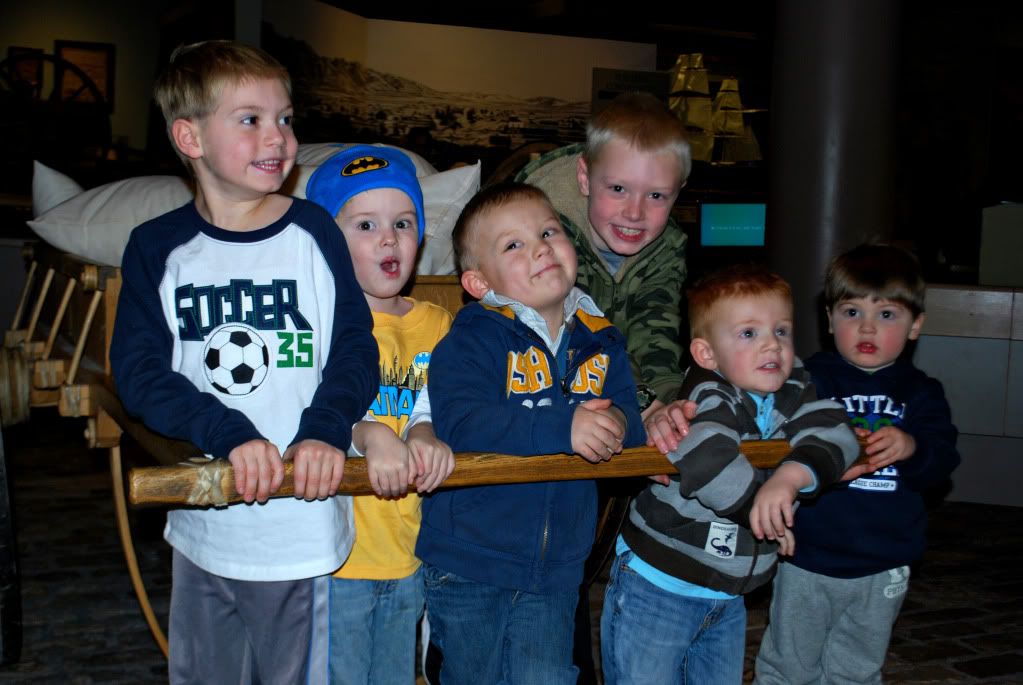 I'm pretty sure you aren't supposed to sit on these...but a lady walked by and said I'd better take a picture, so I did!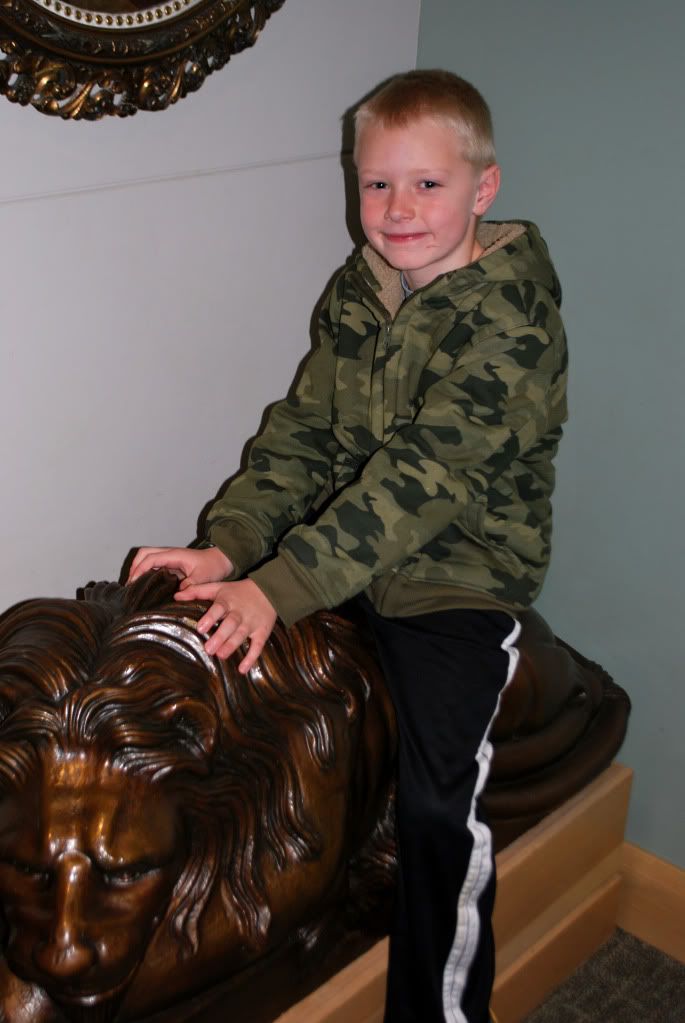 All of this kids had a turn giving talks from the pulpit.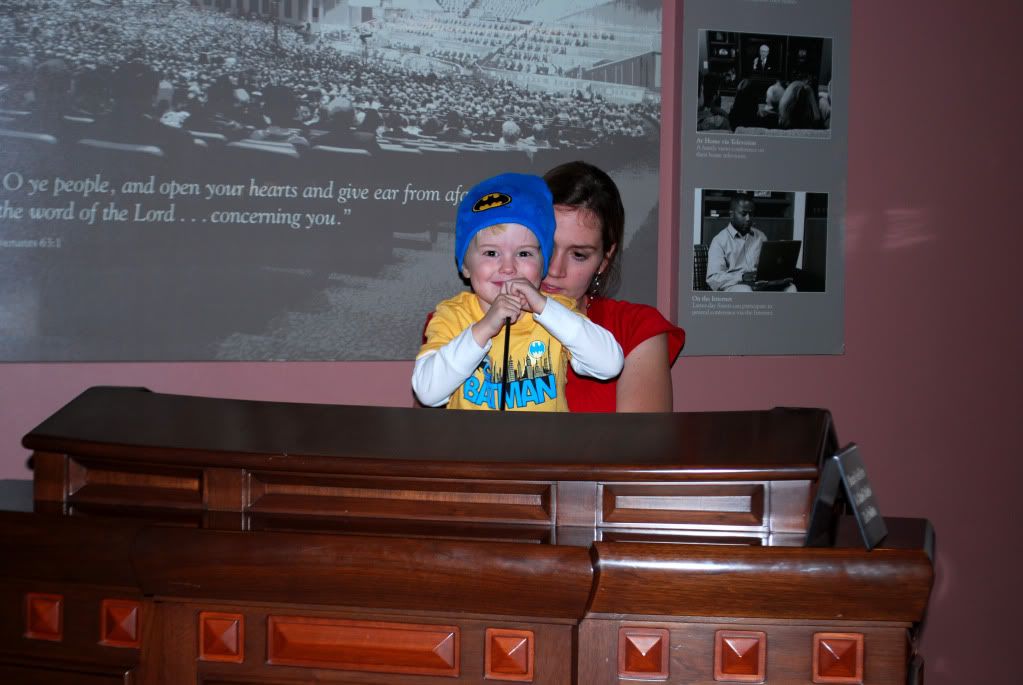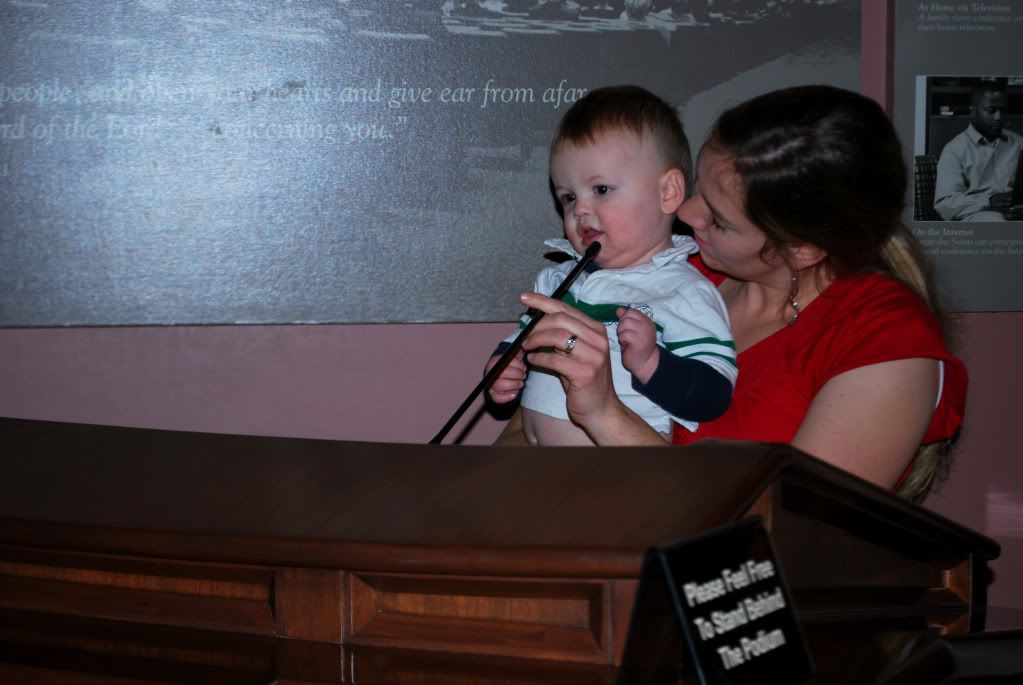 Trey loved to see all of the prophets. He would just run from one pic to the next and yell "Ho-Ho". He thinks that anyone with a white beard is Santa :)
Upstairs they have a huge area for kids. They all had so much fun dancing, building forts, and fishing from the boat.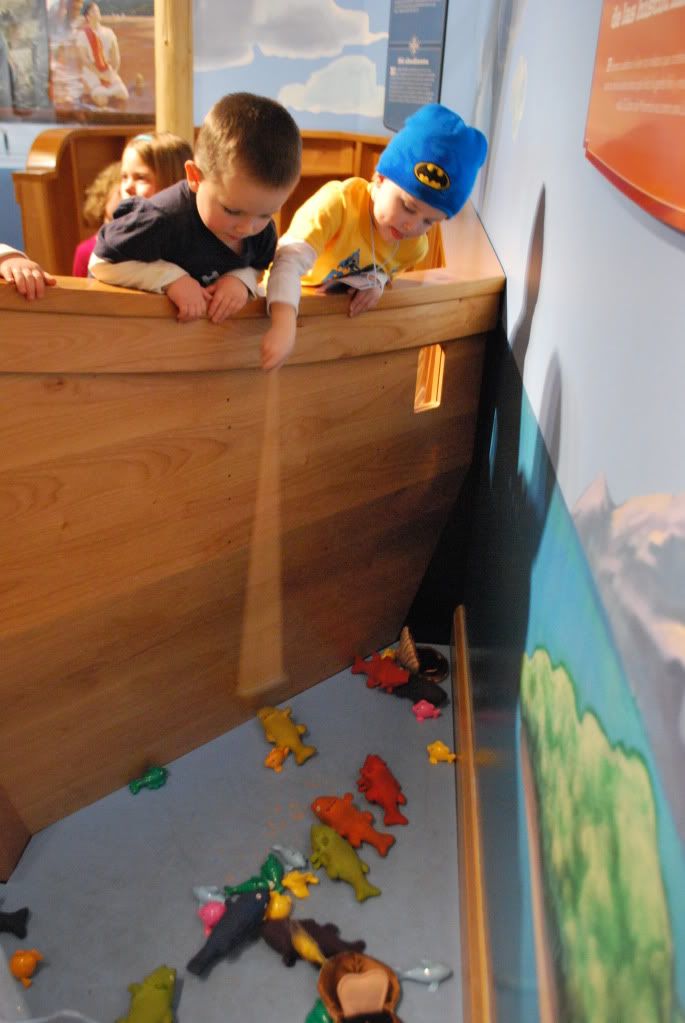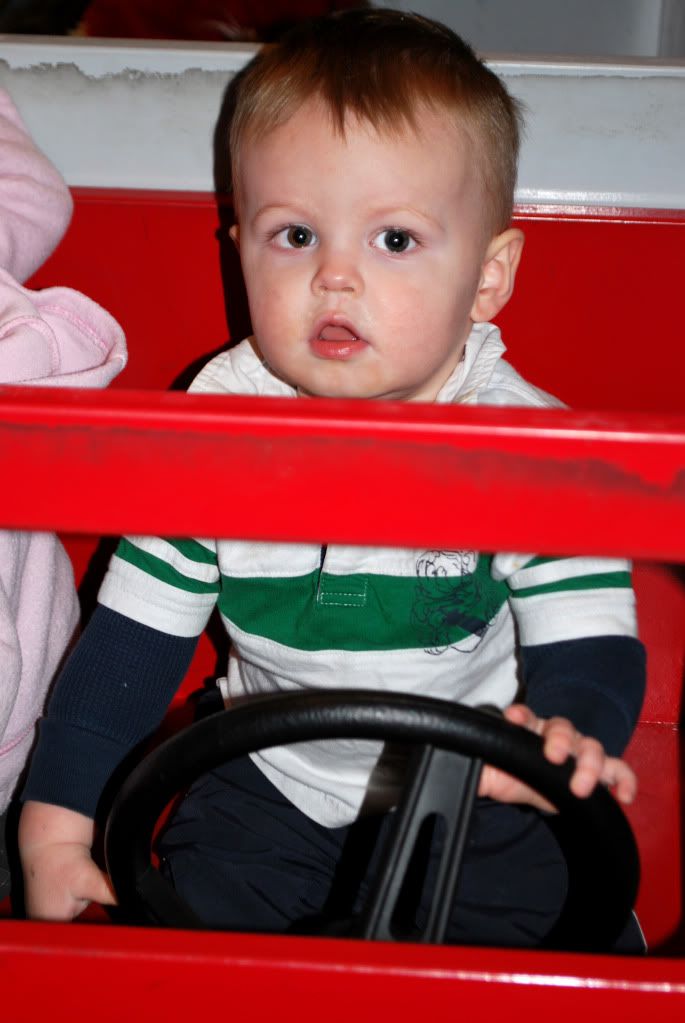 Thanks Grandpa for such a fun day!