Wow I think this is the longest I have gone without blogging! My computer got a HUGE virus on it and I couldnt upload pictures or even get online. But all is well now so its time for some mass updating.
This year we had a lot going on around the Holidays that it made our Christmas a bit crazy. We still had an amazing Christmas and were so blessed to spend time with both sides of the family.
We actually got some snow for a day, not much, but enough for the kids to play for a bit. You can see in this picture Trey's top lip is super swollen from his tooth infection...more on that later!
Elfie came to visit again. Trey is in LOVE with this elf. Every morning he would search the house with Tatum and yell "Elfie" everytime he would see him. He still is obsessed with him and watches the movie at least twice a day!
Christmas Eve was spent at the Wilson's for dinner and the nativity. Poor Tatum had gotten pink eye a few days before.
Christmas morning was nice. The kids had a blast and it was so nice to spend the morning with just us.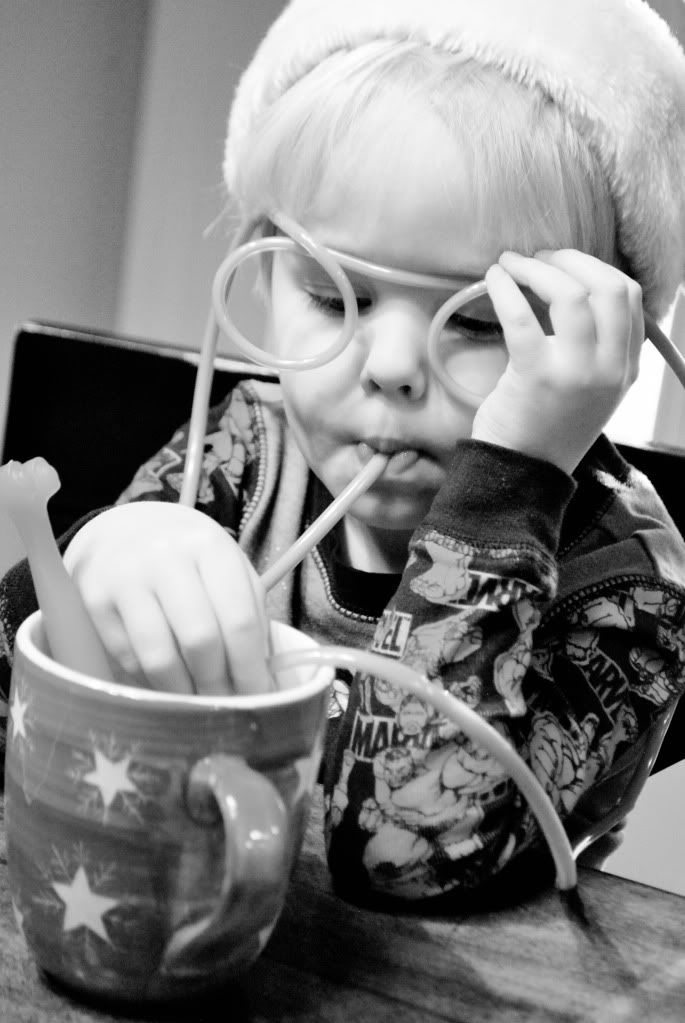 Before church we sneaked in a few pics all dressed up.
After church we opened presents. I started a new hobby...quilting! I love making quilts! I made Eric a "BYU" quilt with a soft minky back. I'm pretty sure he loves it because he sleeps with it every night :)
We then went up to Eric's parent's house for dinner, presents and games.
It was the perfect Christmas...minus the lack of snow :)